Newable
Newable helps businesses thrive through funding, professional support and premises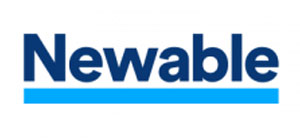 Who are Newable?
Newable is a business finance solution provider. They offer simple ways of acquiring finance for different business projects, as well as many more financial services.
Newable has helped thousands of businesses around the UK to increase their funding to expand their business. They also provide support for businesses looking to start exporting or importing goods.
What type of business funding does Newable provide?
Newable offers business loans, property finance, mortgages and life insurance. This means that you can cover many financial needs in one helpful place.
Their business loans can be secured or unsecured, depending on your circumstances. Both types of business loans can offer you amounts between £26,000 and £150,000, with loan terms between 1 to 5 years.
All Newable loans offer competitive interest rates, with no early repayment fees. They are also available to non-homeowners so they may be an option if you have been denied funding elsewhere for this reason.
How do I qualify for and apply for funding with Newable?
The minimum eligibility criteria to apply for a loan with Newable is that you must be a UK business, have been trading for two years or more and earn a minimum turnover of £100,000.
Applying for a loan with Newable is designed to be simple. First, you need to create a Newable account. Then you will need to fill in an online application form which takes just a few minutes. In the application, you will have to upload a number of documents, so make sure you have them ready when you apply.
Newable's team will assess your funding application and provide you with a fast decision based on your application and financial circumstances. Once you're ready to accept the decision, all you need to do is sign a few loan documents and once they are returned to Newable, the funds will be deposited into your account.