iwoca
iwoca specialises in short term, flexible finance tailored to the needs of small businesses.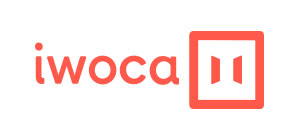 Who are iwoca?
iwoca is a London-based lender specialising in short term, flexible finance tailored to the needs of small businesses. Since 2012, iwoca has lent over £1billion and made finance available to over 50,000 UK businesses.
What type of funding does iwoca offer?
iwoca offers unsecured business loans between £1000 and £500,000. The funding is made available to you and you choose how much to transfer over to your business bank account. The funding can be made available in just a few hours and interest is only applied on the days you have the money.
Flexi-Loan
An iwoca business loan is a fast and flexible source of business finance suitable for many types of small business. The loans can be used for a wide array of business purposes. From bridging short-term cash flow gaps to investing in stock, purchasing assets and business general growth.
Iwoca will consider business applications who are at various stages. From relatively young startups to SME's and established companies.
You must, however, be a UK based business and operate as a sole trader, partnership or limited company. Startup businesses are limited to a maximum credit limit of £10,000.
The credit limit is typically based around one month's revenue. As your business grows they are happy to increase this limit.
The maximum loan term is up to 24 months but you can always repay early if you don't need the funding for your agreed lending period. With no fees, the only charge is the daily interest on your outstanding balance - this means you'll only pay for the amount of days you're using the money and you can pay back early at no cost
iwoca Pay
As well as their business loans, Iwoca also offers something called iwoca Pay. This is a way to get paid upfront for your B2B invoices so your business is never out of pocket.
Chasing invoices can be time-consuming and frustrating but it can also cause a huge issue with business cash flow. That's where Iwoca Pay comes in.
iwoca Pay helps in three simple steps. First, you add a payment link on your invoices, your customer then chooses how they will pay and finally, you get paid upfront by Iwoca. Iwoca Pay can fund invoices between £150 and £15,000.
iwoca will send your customer an offer and as soon as they accept, you get the invoice paid. This is a win-win situation because you get paid upfront and your customer gets extra time to pay. Customers will often get up to 90 days to pay, with 30 days interest-free.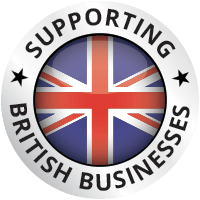 Proud to support British Businesses
Whatever your industry sector, circumstances or credit rating, we've helped many businesses across England, Wales, Scotland and Northern Ireland secure the finance they need to grow.