Funding Circle
Funding Circle ignite opportunities for businesses and investors by providing a better deal for everyone.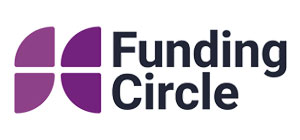 Who are Funding Circle?
Funding Circle is a business finance provider who brings lenders and businesses who need finance together. Investors can lend directly to businesses through Funding Circle to improve returns. Businesses benefit by getting fast and easy access to the finance they need to grow their companies.
Since 2010, Funding Circle has helped over 135,000 businesses in the UK access over £15.2 billion in funding. They are also one of the largest lenders that provide funding to businesses through Government-owned British Business Bank schemes.
What type of business funding does Funding Circle offer?
Funding Circle offers a range of short and long term business funding solutions including:
Business Loans
Funding Circle offers business loans ranging from £10,000 to £500,000 with repayment terms from 6 months up to 72 months.
Loan rates start from 7.9% per year with a one-off completion fee when you take out your loan. There are no fees charged for early repayments so you can pay it all back whenever you wish without worry.
This funding can be used to grow your business and achieve your goals through improved cash flow, refurbishing your property, buying new equipment, hiring staff, covering one-off costs and more.
Flexipay
Flexipay is an interest free line of credit from £2,000 to £250,000 that can help businesses pay suppliers and bills on time, allowing you to negotiate better payment terms with your suppliers, manage cash flow and spread repayments over 3 months. Each invoice has a flat 4.5% fee with no annual or set up fees.
How do you apply and qualify for funding with Funding Circle?
To check whether you're eligible for a loan through Funding Circle, you will need to use their online form which aims to check your situation in 30 seconds.
If you are eligible for a loan with Funding Circle, you will then need to go through their online application which takes about 10 minutes to complete. You will receive an approval decision on your loan application within 24 hours. Once you have accepted their finance offer, you will have the money deposited into your account in just a few days.