If your business doesn't own many assets but needs funds quickly, an unsecured business loan offers you a quick and easy funding solution.
Unsecured business loans are becoming an increasingly popular funding option amongst business owners due to their competitive rates, flexible terms and the speed at which funds can be made available.
---
What is an unsecured business loan?
An unsecured business loan offers a straightforward funding solution for UK businesses; you could borrow up to £500,000 or more without having to secure the loan against company assets, such as property, land or equipment.
Did you know:
Unlike a
secured business loan
, which requires you to offer tangible assets as security against the loan, unsecured business loans can be accessed quickly and repaid over a short or medium term.
A business loan without security provides a flexible source of funding for businesses that lack assets or do not want to secure them against a loan. You can access finance quickly – often within a couple of hours – and simply pay it back within an agreed timeframe.
We have various unsecured business loan options to help businesses of all sizes, from startups businesses to limited companies. We offer the following finance options:
Startup business loans - This is great if you are about to start your new business venture.
Sole trader loans - Great if you are set up as a sole trader, we have various lenders who can help sole traders.
Self employed loans - We have a variety of lenders who can provide loans for a self-employed person.
Limited company loans - If you are registered with companies house, we can help your limited company get the finance it needs to grow.
SME business loans - If your small or medium-sized business is trading, we can help you with your business finance requirements.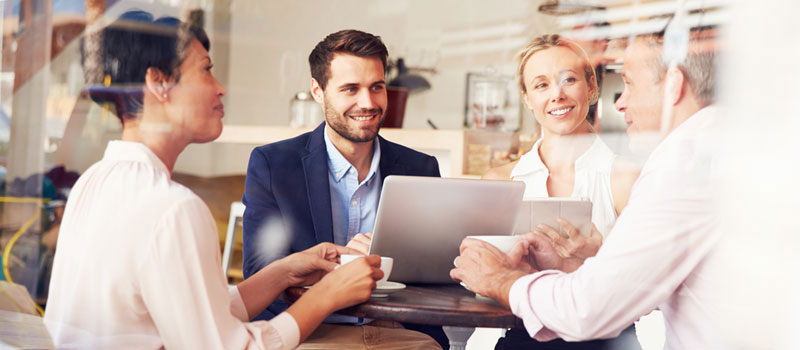 ---
How does an unsecured business loan work?
An unsecured business loan provides your business with upfront capital without requiring security. Typically you repay the loan in monthly or quarterly instalments over a fixed period. There is a wide selection of unsecured funding products that offer flexible terms.
---
What are the advantages and benefits of unsecured business loans?
If you need a quick injection of cash for your business without offering the security of an asset, an unsecured business loan could offer the fast, flexible and easy funding solution you've been looking for.
Borrow £1,000 up to £500,000 +
Does not require any asset security
Flexible repayment terms from 1 month to 5 years +
Minimal paperwork required
Funds can be released quickly after approval
Short to medium term lending solution
Unsecured business loans offer great advantages for businesses operating in the UK. Both well-established businesses and relatively new ventures can enjoy a number of significant benefits.
No assets required - With an unsecured business loan, funds can be made available faster than other types of business loans. As assets are not required as security, they offer a highly accessible source of funding for business owners.
Use for any purpose - Whether you're looking to invest in new equipment, expand your product range, fund training opportunities for your staff or break into new markets in the UK or overseas, there are no limits to how you use this type of business loan.
Faster approval and funding - As you do not require an asset or collateral as security for an unsecured business loan, your loan could be agreed within a matter of hours. Depending on your circumstances, you could qualify for an unsecured loan of up to £500,000 or more.
Flexible repayment terms - Our alternative business funding providers can offer you a highly flexible finance arrangement; many offer fixed repayment schedules with no hidden fees and interest rates are agreed upfront. Loans can be repaid over a short or medium term, typically between 1 month to 5 years.
Top tip:
Get a business finance health check. By checking and
improving your business credit score
, your business will open more doors for commercial funding options. Take a look at the 'My Business Profile' service from
Experian
.
---
Does my business qualify for an unsecured business loan?
To qualify for an unsecured business loan in the UK, you must have been trading for at least 4 months and have a minimum annual turnover of £10,000. There are unsecured loan options for sole traders too.
It is worth noting that although you will not need to secure your loan against a personal or company asset, you may be required to have a good personal and business credit history.
Operating for at least 4 months
Have a UK bank account
Limited company, limited liability partnership (LLP) or sole traders registered in the UK
Annual turnover of at least £10,000
A personal guarantee may also be required, but this could enable you to secure higher levels of funding. If your situation changes and your business is unable to repay the loan, the personal guarantor may be required to pay back the remaining balance under the agreed terms.
If you do not meet these criteria, we can still help you access the finance you need. We offer a wide range of other business finance options and can help you find the right funding solution for your business.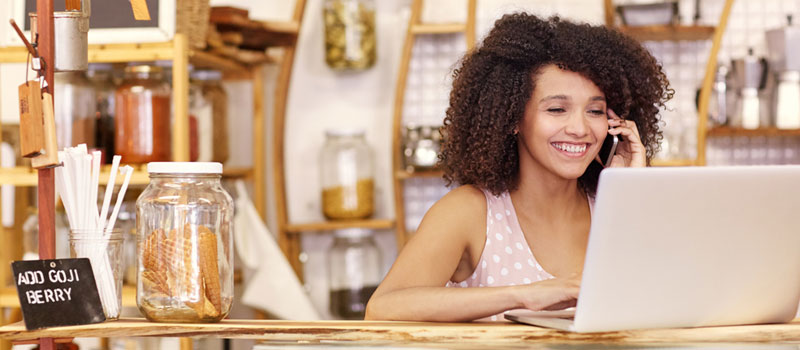 ---
Will I need to provide a form of security or personal guarantee?
Possibly. A personal guarantee is a legal agreement made by the business owner or director who becomes personally liable for paying any debt should the business be in the unfortunate position of not being able to repay the loan.
The owner or director becomes the 'guarantor'. It can be made with or without supported security such as a legal charge on the guarantor's personal property.
A PG can differ between lenders. Some will insist on a PG with supporting security while others may not - it's good to discuss the terms of any arrangement if they are required to secure the business finance.
Limited companies and LLP's - If your business is a limited liability partnership (LLP), many lenders will expect you to provide a PG. Any stakeholders and directors with a minimum of 20% - 25% stake in the limited business may be expected to provide a PG.
Sole traders and partnerships - Business owners who are classed as sole traders or partnerships with unlimited liability will invariably be personally liable. The funding will be based on the personal credit history of the business owner.
Did you know?
You can take out
personal guarantee insurance
to help minimise the risk of you personal assets should your company be unable to repay the loan.
---
Can I compare unsecured business loan rates?
Comparing loans rates is a fundamental part of getting the right deal for your business. But it doesn't just revolve around the best figures. There are differences between secured and unsecured business loans, with each having advantages and disadvantages to consider.
Sometimes the benefits of a particular type of business loan product can outweigh other products based on repayment values. Take, for example, a traditional business bank loan which can be expensive and involve a relatively slow administration process. You may find that an unsecured business loan from an alternative lender will present you with faster funding speeds, less paperwork and innovative repayment options. This is why it is always important to compare unsecured business loans. Please take a look at our business loan calculator for more information.
We've already helped many businesses with their funding requirements.
"We've helped many businesses find the capital they need to grow. From Theme Parks, Restaurants, Factories, E-commerce websites, Cafes, Fitness Centres, Hotels to music studios - you can see how varied it can be. There are very few businesses that are not considered for this type of funding."
Rich Wilcock - Capalona
---
Unsecured business loan calculator
Our unsecured business loan calculator allows you to calculate the total repayable amount on a business loan that you already have received quotes for or you can use it as a guide to working out repayment options before looking for business finance quotes.
Your results
---
Monthly Payments
£
0
Total Interest
£
0
Avg. Monthly Interest
£
0
Total Cost of Finance
£
0
This calculator is intended for illustration purposes only and exact payment terms should be agreed with a lender before taking out a loan.
---
Can I get an unsecured business loan with bad or poor credit?
Sometimes it can be trickier to find a business loan when you have a poor credit history. Our lenders on our panel will perform a soft and or hard credit check on your application for fraud and affordability purposes. We have no lenders that will process applications with no credit checks being performed.
This is usually a major stumbling block for those business owners with a bad credit history who have tried and failed to secure funding with their local high street bank. This is why accessing alternative business funding through our panel of lenders can be the lifeline for many business owners.
Having a poor credit history is a fact of business life. It happens for many reasons. Your customers failing to pay you on time and your business not being able to pay suppliers - it's almost unavoidable during a company's lifecycle.
Having a glitch on your credit history can, in some cases, be reasonably straightforward to remedy and increase your overall credit score. It's worth looking at this before your application, so you have the very best chance of eligibility.
However, don't let it stop you from applying for an online business loan. We've helped many businesses find an unsecured business loan with a bad or poor credit history.
---
Can I get an unsecured business loan for my startup business?
Yes, you can get unsecured business loans for Startups. This means that even if you haven't started trading yet or have only been trading up to 24 months there is a way to raise the start-up funds you need to get going without securing the finance on any of your personal assets such as your home.
---
Are unsecured business loan lenders regulated by the FCA?
Many lenders are regulated by the FCA (The Financial Conduct Authority). The FCA also regulates Capalona within the business finance sector. Some business loan products can fall outside the regulatory scope and are not regulated.
We only partner with professional lenders who observe best practices, many of whom are governed by the FCA and are part of trade associations such as the NACFB (national association of commercial finance brokers.)
What our experts say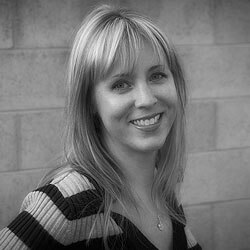 "An unsecured business loan is great for businesses that need to access smaller amounts of cash quickly, especially if they have not got any assets to secure against."
Chloe Mckenna - Finance Specialist
What our customers say
"We approached Capalona for an unsecured business loan for our hotel. Access to funding was straightforward and we've been able to quickly move ahead with development. We know we've received the right funding product that suited our business needs."
James - Hotel Owner
Find out for free if you qualify for an unsecured business loan. Get your free, no-obligation quote today.