Short Term Business Loans
At some point most companies, big or small, are likely to need a quick injection of cash. This is where short term business loans can offer the solution you need for your business.
Compare a wide range of lenders and rates
Check your eligibility in minutes
Find out how much you could borrow
Get Started
It's fast, free and won't affect your credit score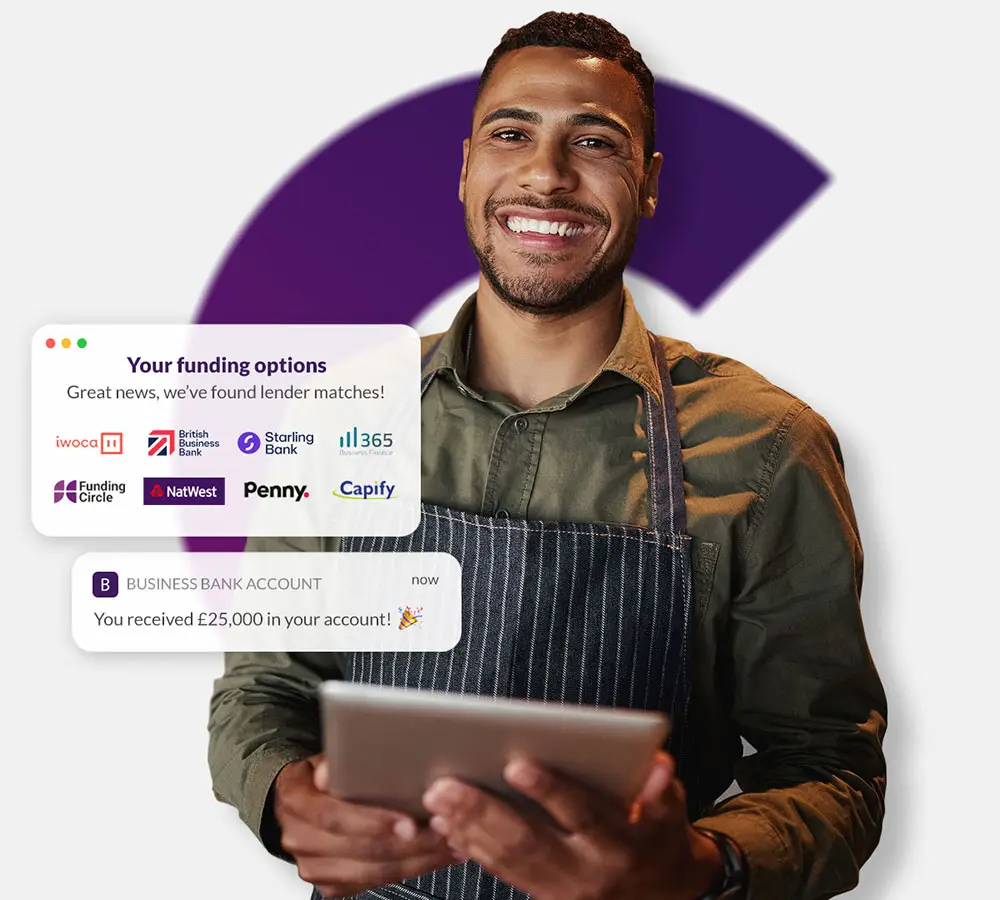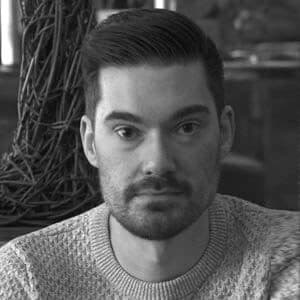 Often, finance providers of short term business funding will not stipulate how the finance needs to be used, so whether you have big plans to grow your business and want to invest in some new equipment quickly or simply need to keep cash-flow running smoothly, a short term business loan could be just what you are looking for.
If this sounds like the funding your business needs, you can compare various funding options and receive free, no-obligation quotes from different providers in minutes. If you need more information, the below guide will help answer common questions relating to short term business loans.
Short term business loans can also provide financial relief in an emergency. Like life, managing a business isn't always plain sailing; you can come up against unforeseen circumstances, be it a positive but unexpected spike in sales, or a negative situation, such as damage to your premises or assets. If the unexpected happens, a short term loan could provide just the finance you need to help your company stay on track.
Top tip: Try and pick the shortest loan period you can, but remember to keep your repayments affordable. Doing this will reduce the amount of interest that you end up paying over your business loan term.
Being a relatively quick, easy to obtain and flexible form of funding, short term loans are a popular option for every type of company, whether you are running a start-up, small business or large company.
Apply online now and find out which short-term business loans your business is eligible for. Compare your options and request your free, no-obligation quotes.
---
What is a short term business loan?
A short term business loan is a straightforward, does-what-it-says-on-the-tin form of funding. These operate in the same way as an ordinary loan, insofar as funds are advanced, which you will need to repay with interest within a prescribed time; it's just that the amount of time will be less than medium or long term loans.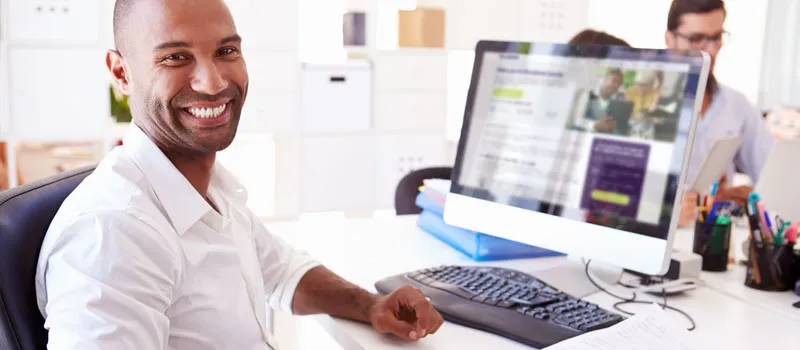 ---
How do short term business loans work?
As the name might suggest, these business loans are offered over a shorter repayment term than other traditional types of loans. Generally, these loans are repayable over a period of between 3 and 24 months, compared to over several years, as is the case for medium to long-term loans.
---
What are the different types of short term business loans?
Some of the types of short term business loans available include:
Business Loans
Business loans, often called "term loans," are a common form of financing and involve the repayment of borrowed funds with interest over a fixed term. Repayments can vary depending on the lender and what kind of loan it is, but typically, you'll need to make regular monthly instalments.
They can also be secured business loans, that require you to offer assets as security against the funding, or unsecured business loans depending on each lender's specific terms.
Merchant Cash Advance
A Merchant Cash Advance is an unsecured way to raise cash that is advanced against your company's future credit and debit card sales. This type of loan is available to all companies that accept card payments.
Merchant Cash Advances have no fixed monthly payments, and your repayments mirror the peaks and troughs of your card sales. These repayments are made as you make a sale via your merchant card terminal or gateway. You agree a percentage of the sale to repay at the outset, usually between 10% to 20% per transaction which will be deducted each time you make a sale until the advance is repaid in full.
This type of funding is highly flexible and works in line with your cash flow but is only really available to those businesses that process card payments from their customers e.g. Retail, Hospitality and online e-commerce businesses.
Invoice Financing
Invoice Financing is an asset-backed funding solution for businesses that regularly invoice customers.
This form of alternative finance allows companies to release cash that is tied up in outstanding invoices, which means that rather than waiting potentially months for customers to settle an invoice, a lender will advance you a proportion of the invoice amount, often within the same day.
Our funding partners also give you the option to fund more invoices in the future if and when required, or, they can set up a facility to manage your invoicing and cash flow as part of the service.
Line of Credit
A line of credit is a limited sum of money that you can tap into as and when you need to bridge any cash flow gaps. This is particularly useful and acts as an alternative to an overdraft facility. You know you can access the funds quickly and drawdown only when you need them.
You can easily apply online for a short term business loan from one of our alternative UK lending partners.
---
What are the advantages of short term business loans?
With a short term loan, you can increase your working capital quickly without a significant, long-term commitment, giving you fast access to the finance you need to carry out your plans or manage an emergency within the business. The advantages of short term business loans include:
Quick approval - Short term business loans are usually approved quickly, often within the same day, which is ideal when you need a fast funding boost. Approval can be instant, once the details of the application have been submitted.
Less stringent criteria - As repayments are made over a short time period, there is less risk for lenders, meaning they are more likely to approve applicants that do not meet the criteria for more traditional forms of funding.

For example, you may not be required to

offer a personal guarantee

and, quite often, you will not be subjected to a credit check. If you do have bad credit, it is possible you may find this kind of short term business finance somewhat easier to obtain.

Cost-effective - Repaying a loan over months – or even days – rather than years, can also be more cost-effective for business owners, as you are not tied into paying interest over several years. The repayment term is often so short that the loan can be taken out and fully repaid within one financial year, which keeps the company books simple.

This type of short term business finance is often available with low-interest rates, which combined with the shorter repayment time making them one of the less expensive funding options.

Flexible repayment terms - Short term business loans are also often more flexible in relation to what they can be used for and whether repayments can be made in daily, weekly or monthly instalments or in one lump sum at the end of the term, to suit the needs of your business.
---
What are the disadvantages of short term business loans?
Short term business loans are ideally suited when there is a need for a quick, one-off injection of cash. However, if they are being used consecutively for a long-term project, you could find yourself introducing a more significant element of risk than just securing one long-term loan.
This is because both the economy and your business circumstances can fluctuate over time; the longer the project you are funding, the more uncertain it is that you will be able to repay the later loans as easily as your initial one.
Additionally, over time interest rates tend to rise, so if the plan is to take out a series of short-term loans rather than just one, this may well reduce the cost-effectiveness of this type of funding. The disadvantages of short term business loans include:
Higher interest rates - As a result of speed and convenience of this type of business finance, you may end up paying higher interest than you would with a long term business loan.
Smaller loan amounts - As short term loans need to be paid back within a shorter timeframe than traditional loans, you may find the amount you can borrow will typically be less than longer-term loans.
What our experts say
"We have helped many small businesses and SME's find the right short term funding solution that suits their business. And that's the key point. It needs to suit their business. It's relatively easy to find business funding online, but is it right for you and your business?
Is it the right product that sits well with your cash flow? Does it tick the boxes for you on a repayment structure or does it put your business under undue financial stress?
There are many questions to consider and many options available for your business. Whether you need to release cash quickly from an unpaid invoice, or you may perhaps need a quick cash loan for cash flow or stock purchases. Maybe your business is seasonal and has peaks and troughs in sales, and you need flexible repayments without the stress of a fixed monthly repayment plan.
The key is finding the best option for you. This is where we come in and guide you to the right funding solution for your business."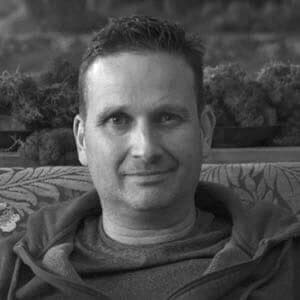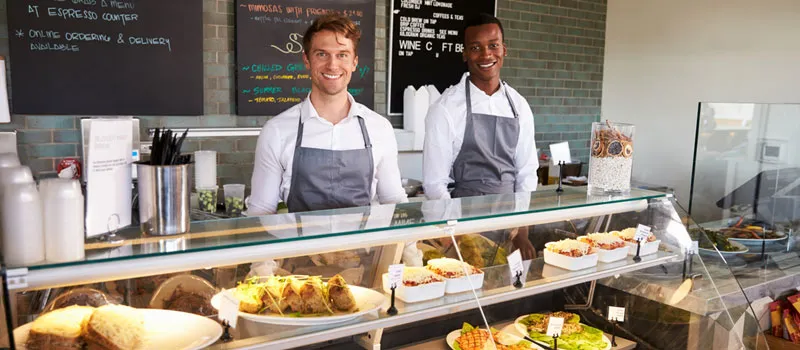 ---
Does my business qualify for a short term business loan?
Any size of business can qualify for and benefit from a short term loan, from start-ups to big companies. To apply for any business loan, you may need to be VAT registered and meet a specified minimum monthly turnover. Some finance providers will only lend to limited companies, so it is worthwhile double-checking the specific criteria each one has.
---
Can I still get a short-term business loan if I have bad credit?
The simple answer is, yes. Having a poor credit history is generally not an obstacle to obtaining a short-term business loan. So, if traditional banks or high street lenders have rejected you, a short term loan from one of our alternative UK business finance providers could provide the finance you need to manage and grow your business.
We can also help those businesses with past County Court Judgements (CCJ's) find a funding solution for their business. You can read how to check and improve your business credit score for free here.
---
Can I get a short term business loan with no personal and business credit checks?
We do not perform credit checks at our application stage. One of our funding partners may require a credit check once you proceed with your application with them. This, however, will be made clear to you before proceeding. The process is quick and straightforward.
---
What are the typical interest rates of short term business loans?
Short term business loans rates are generally can be deemed lower or higher depending on the term length and compared to other mid and longer-term funding choices. It will vary depending on your business' profile - it is good to check the total cost of the loan to your business against that of a different loan term. It is also important to check whether the interest is repaid monthly or annually, as this can vary from lender to lender.
To make life easier, we have created a short term business loan calculator which will give you an idea of the payback amount based on the cost of the loan. To be sure, however, we would advise getting a free quote which may provide you with lower interest rates or fees giving you an accurate idea of cost.
| | Provider | Rates from | Loan amounts |
| --- | --- | --- | --- |
| | Fleximize | 0.9% Per Month | £5,000 - £250,000 |
| | Adelpha Capital | 3.00% Per Month | £3,000 - £75,000 |
| | Iwoca | 3.33% Per Month | £1,000 - £500,000 |
| | Funding Circle | 7.9% Per Year | £10,000 - £500,000 |
Get matched with the right lenders for your business in minutes.
Get Started
It's fast, free and won't affect your credit score
---
What are the alternatives to short term business loans?
If you do not feel that a short term loan is the right type of funding for you and the needs of your business, we can match you to other funding options, such as:
Medium to long term business loans
Medium to long term business loan operate in a very similar way to short term loans, but the repayment term is much longer, usually somewhere between one year and 25 years. Read more on medium to long term business loans.
Business credit card
Business credit cards are just like a personal credit card, you can use this to purchase things that the company needs and repay it later with interest. It should be noted that depending on the credit card provider, it could be seen as a high cost of credit overall. Providers will also limit the amount of credit available which is based on your business credit performance and your personal credit score. View and compare business credit cards.
Business overdraft
If you have a business bank account you may well be able to arrange an overdraft that will allow you to access extra funds as and when required. Generally, overdrafts will need to be renewed after every 12 months.
---
How to apply for a short term business loan
If a short term business loan sounds like the kind of funding your business needs, we can match you within minutes to multiple UK finance lenders and find the loan that will best suit your needs. See your short term funding options now.
What our customers say...
Adrian T
5/5
Amazingly fast, efficient service, minimal paperwork. So much faster than my business bank of twelve years.
4.70 out of 5 based on 86 reviews
Reviews last updated on 12 Oct 2023