If you have a fresh business idea that you need to get off the ground, or if you are already set up but with little trading history, then a startup loan may be a great way to help accelerate your growth.
We partner with a range of private companies and government-backed funders who facilitate the funding.
What is a startup business loan?
A start up business loan is a form of finance for individuals who are in the early stages of planning or growing their business.
It can help buy premises, purchase stock, raise capital for marketing and advertising costs or give you the straightforward working capital to get you going.
---
How can a startup loan help my business?
There are now more options than ever before for a start up business. In fact, there has never been a better time to start a business, and if you need funding, there are many potential lenders available to you.
Many startup businesses fall short at the first hurdle, especially when they have visited their local high street bank. Funding can be hard to come by, especially in the current financial climate. Banks have reduced their lending dramatically, tightened their underwriting and are extremely cautious when it comes to lending to new start-ups. This has led to a rise in alternative business funding.
There are many individuals and commercial investors available to help fund your business start up. So, when the banks say 'no' you may well find the right product within the alternative finance space.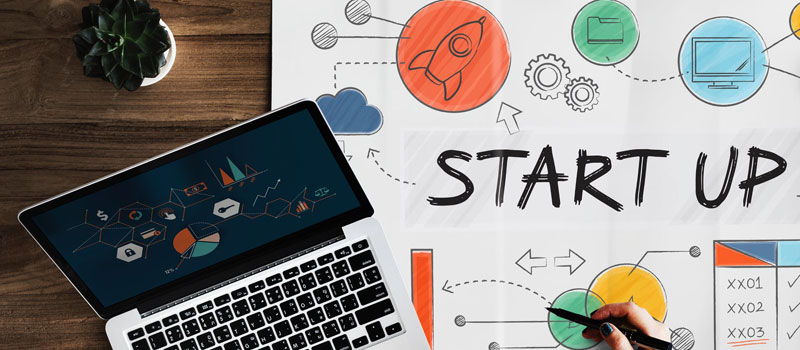 ---
How can I apply for a start up business loan?
Applying for a startup business loan is straightforward. We work with a range of lenders, including government-backed lenders, who can help. Simply complete our short application form to start the process.
There's zero obligation to accept any of the quotes presented to you by our lenders. Take your time to compare quote offers before deciding what your next move is.
---
Are start up loans government-backed?
Yes, there are some which are directly backed and funded by the UK Government via the British Business Bank Investments. The government has increased pressure on the high street banks to direct those customers they cannot help and lead them to alternative business lending solutions.
The UK government has invested millions of pounds into various alternative funding options and schemes such as the Start Up Loans Company which are available to you.
---
Do I need a business plan for a startup loan?
Yes. A business plan is basically like a blueprint of your business. From marketing to your financial outlook, start-up loan providers will need to see this document that sets out your business idea and all your future goals and strategies. This will help them understand your overall objectives, including how the funding will be used.
The good news is that alternative business lending offers products that generally make the application process much quicker than traditional lending. If you have your business plan to hand, you will find that there isn't a great deal of administrative paperwork from the lender to complete the loan application.
---
Can I get a small business start up grant?
Yes, there are many grants available to small start up businesses in England, Wales, Scotland and Northern Ireland. Grants are non-repayable sources of funding. They may prove challenging to get, but exploring this area of funding should be considered. They can help cover some of your costs and boost your business growth and development.
Although we don't directly offer business funding through any grant schemes, we can give you details of any grant incentives in your area. We offer access to start up loans from both corporate and government-backed schemes.
---
What is the difference between a startup business loan and a grant?
The main point of difference is that a business grant is usually a form of funding that your business doesn't have to pay back to the funding scheme. Usually, most business startup grants in the UK are government-backed. Some are part of a larger scheme such as a charity trust or large corporate company who are able to provide grant funding for certain communities or startup enterprises. A business loan, on the other hand, requires you or your business to repay the loan with any interest if applicable back to the funder.
With a business grant, the money is made available to you to cover start-up costs such as training courses or initial equipment requirements. Most types of grants do expect you to match at least 50% of the value of the awarded funding. In most cases, the grant providers expect your business to offer regeneration or further employment as part of your business plan objectives.
---
Can I get a start up business loan or grant if I'm unemployed?
Absolutely. There is a range of start up loans and grant schemes available in the UK specifically for unemployed people, or on certain benefits.
---
Business Startup Grants and Loans in the UK
We have also compiled a list below to some other useful business startup grants and startup loan providers in the UK.
New Enterprise Allowance
The New Enterprise Allowance (NEA) is a government scheme dedicated to help and support the unemployed and those on certain benefits that want to start a new business. The New Enterprise Allowance not only provides up to £1274 over 26 weeks to help support your start up, but there is mentoring and advice on hand too.
The Prince's Trust
The Prince's Trust is an enterprise programme for people between 18 and 30 who are unemployed or currently working less than 16 hours per week.
The Royal British Legion
Designed for the Armed Forces community, The Royal British Legion's Civvy Street provides support to both service and ex-servicemen and women who want to become their own boss.
County Council or Community Council
Speak to your local business support team or economic development unit at your local or County Council. They may have access to local funding support for your business.
Northern Powerhouse Investment Fund
The Northern Powerhouse Investment Fund (NPIF) has over £400 million available throughout the North of England through its Micro Finance product.
This type of finance can be used by startup businesses, small businesses and SME's at differing stages of the business lifecycle. It can be used for growth and development projects, working capital, funding expansion projects, leasing commercial premises and equipment acquisition.
The options are:
Micro Finance / Small business loans from £25,000-£100,000
Business loans / Debt Finance from £100,000-£750,000
Equity Finance - funding from £50k-£2m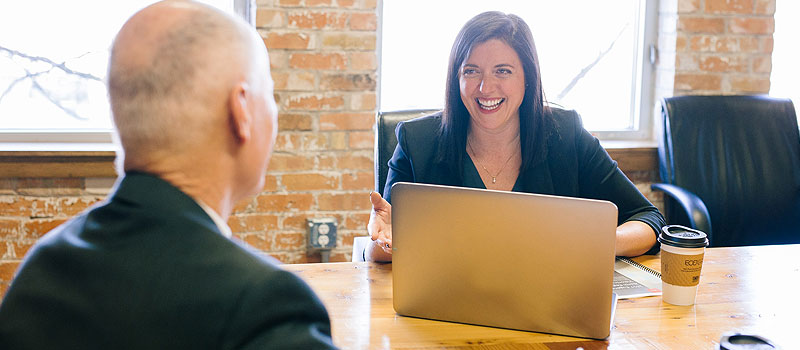 You can also look at a range of business finance grants available by using our business finance grant finder.
---
What types of startup business loans are there?
There are many types available. We are always adding new funding partners for startup ventures to our panel. Here are a few types you may wish to consider:
Secured Business Loans - A secured business loan is a type of funding that uses an asset such as your property or other tangible entity as security against the borrowing. This lowers the risk for the lender and usually offers a better rate on the finance.
Unsecured Business Loans - This type of business loan is unsecured and doesn't require you to secure an asset against the borrowing. As there is no security involved, there is a greater risk to the lenders so there is usually a higher rate of interest on the finance.
Bank Loans - Traditional bank loans for business startups. Most of the high street banks offer a small business loan product, but a startup loan from a bank may have strict eligibility criteria.
Crowdfunding - Popular crowdfunding platform sites like Kickstarter and Indiegogo are great for new business ideas and start up projects. Not only do you raise the finance required to launch your product, but you gain high brand awareness by encouraging many investors to join in. Read more about crowdfunding for your business.
Business Accelerator Programmes - Entrepreneurs can receive investment and receive business development and training.
Peer to Peer Lending - Peer-to-peer lending platforms allow you to connect your startup business to multiple private investors who are willing to lend you money. Unlike crowdfunding, this concept does not require you to give up any shares or equity.
Government Start Up Loans - There is also straightforward traditional government-backed funding available through The Start Up Loans Company. Apart from funding, they also offer ongoing mentoring and support for people looking to start or grow a business.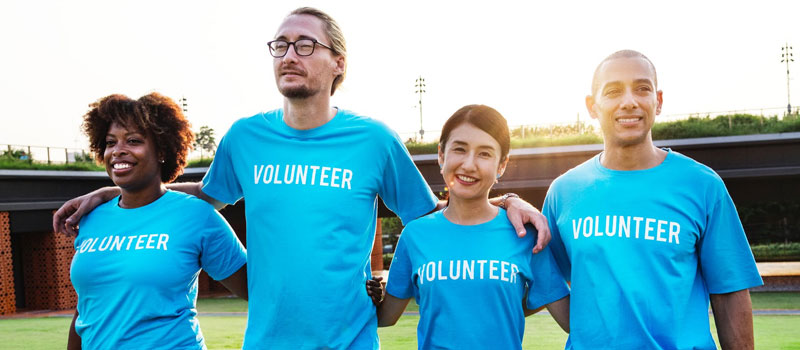 ---
There are many community and not for profit schemes available:
This Big Lottery Fund
This National Lottery Community Fund is a grant scheme who fund local community-based projects in the UK. You can apply for funding for a community project or community business via their website. There are multiple programmes available for a variety of community-based projects. The funding is aimed at improving the local community, environmental positive change, improving health, and enabling young people to become more active.
Charity Bank
If you are a not for profit entity such as a charity and you are looking for a bank loan you could try Charity Bank. Founded to support charities and charitable activities and are there to support social change and value in the community. Some high street banks also have a dedicated business loan product for community loans such as Natwest.
Power to Change
A charitable trust set up to support community business with funding and mentorship. Power to Change gives funding that will help empower local communities to create businesses in response to local requirements. There are grants and share options available.
---
I have bad credit, will this affect my application?
Unlike other forms of traditional finance, poor credit history should not hinder the application process.
With some loan products, the lender will treat your application on its own merits. They will make a 'human' decision and not a 'scored' decision. This is one of the many positives in the alternative business funding space. Many keen investors are willing to understand and get to know you and your business model. Don't let any adverse credit history put you off making an application.
Check out our business credit score guide for more information on how to improve your credit rating.
---
Does my business qualify for a startup loan?
To be eligible for a start up loan, your circumstances must meet specific requirements that are set out by the funder. This can vary from lender to lender. But, before you apply, you must at least fit the following minimum criteria:
Starting a new business
Have already, or are looking to set up as a sole trader/self-employed, Limited company (LTD) or Limited liability partnership (LLP) in the UK
You are 18 years of age or older
A UK resident
You want to start a business in England, Scotland, Wales or Northern Ireland
Your business could also qualify if your existing business has been trading for less than 24 months.
---
Do I need a business bank account to get a startup loan?
This will depend on your business setup, the loan and the lender you choose. If your startup is registered as a limited company, then you are legally obliged to have a business bank account. However, sole traders are not obliged to do so.
If you are a new business or startup company looking for a bank account, you can compare startup business bank accounts here.
---
What are the rates and fees on startup loans?
Costs can vary as each product is designed differently. By making an application, we can help you connect you to the right lenders for your business idea. You can then decide which option is right for you and your business. We're just happy to be able to help in the process.
Remember, Capalona is free to use and there is absolutely no pressure or no obligation to proceed - even if you are in the very early stages and you're just looking for costs.
We are proud to support the entrepreneurial British start up business. If you would like to speak to one of our team, apply here and we'd be delighted to help you and go through some options.
What our experts say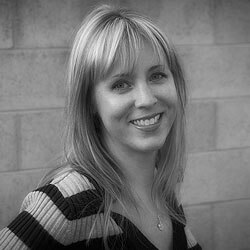 "Start up business loans and grants are intended to work with your business ideas and goals. It isn't a one size fits all solution. In many cases, the scenario for each business is different and may require funding for a range of various requirements. They are designed to fit with your cash flow and not put you or your business under financial pressure."
Chloe Mckenna - Finance Specialist