Construction Finance
If you work in construction and want to ensure a healthy cash flow, construction finance can help you achieve that. Accessing working capital means no more worries if your construction project gets delayed or prices increase — you can still hire equipment and pay employees on time, every time.
Compare a wide range of lenders and rates
Check your eligibility in minutes
Find out how much you could borrow
Get Started
It's fast, free and won't affect your credit score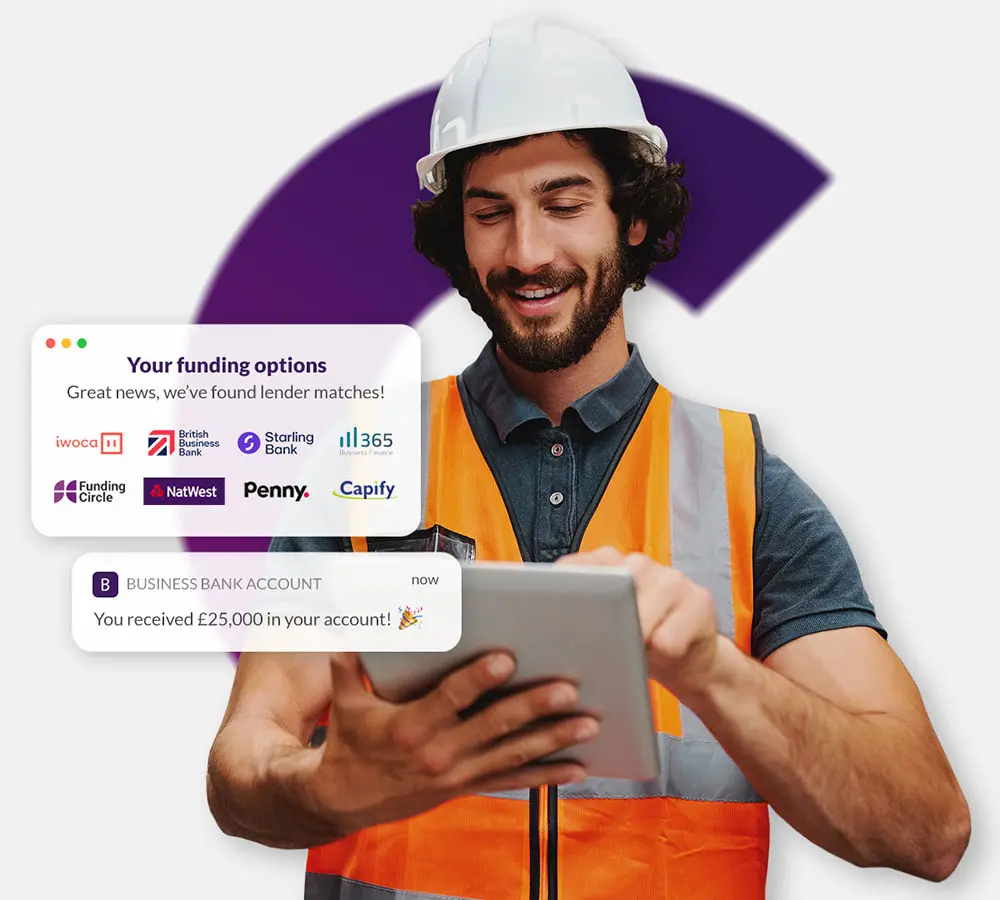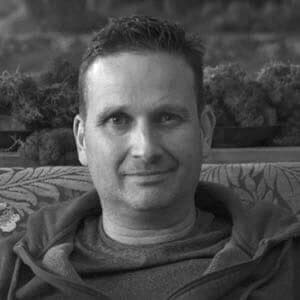 What is construction finance?
Construction finance is designed to help contractors, suppliers, and other construction businesses access working capital to fund projects, pay staff, or bridge financial gaps between project completion and payment.
'Construction finance' is an umbrella term for unsecured and secured business loans, invoice finance, asset finance, etc.
---
How does construction finance work?
Construction finance provides the borrower with the funds they need to keep cash flowing. This is then repaid in monthly instalments, with interest, until the money is repaid in full.
Most loans are given as a lump sum and repaid in fixed monthly instalments. But not all finance types work the same way. If you choose construction invoice finance, for example, you get the money as a lump sum, but you pay fees on the outstanding invoice amount rather than in monthly instalments.
Whichever construction finance method you choose, read the terms and conditions carefully before signing, as one finance type might suit you better than others.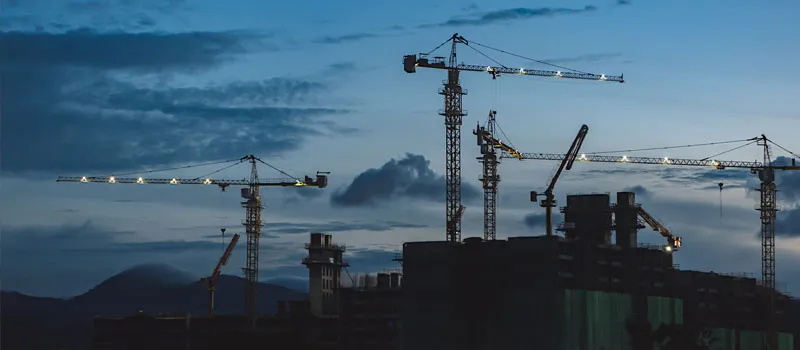 ---
Types of construction finance
Unsecured loans
An unsecured business loan means you don't have to undergo a lengthy loan application process. Instead, you can access cash within just days, so your construction project doesn't stall due to a lack of funds.
An unsecured loan usually comes with higher interest rates and lower loan amounts. So it's something to consider before applying.
Secured loans
A secured business loan, although riskier for borrowers, means you can repay the loan over a longer period, enjoy lower interest rates, and access a more significant sum. Perfect if you've got a large construction project.
Why is it risky for borrowers? You have to put collateral up to secure the loan. This could be commercial property, land, or a vehicle. If you default on loan repayments, the lender can seize your asset.
Invoice finance
With invoice finance, you can get payment from unpaid invoices before they're due. So if you invoice the developer or project owner and they have 30 or 60 days to pay it, you can send the invoice details to the provider, who will pay out up to 95% of the invoice amount.
Then, depending on whether you set up invoice factoring or discounting, the provider chases the payment from the client, or you can.
Asset finance
Buying equipment for construction projects is expensive — asset finance helps you access all the plant and machinery you need without buying it outright. Instead, you can enter into a hire purchase agreement or lease the equipment you need.
This means you have fixed monthly payments and a better cash flow with more money in your business. You can also use construction asset finance to unlock cash from your existing assets.
Do I need construction finance?
Construction projects don't always follow the original timeframe, which means you could be out of pocket. You might need to hire new equipment and continue to pay staff wages, all before you've received payment yourself. Cash flow management is crucial to running a successful construction company.
Did you know:
A recent survey
found 89% of construction projects experienced owner-led delays, and 44% said the supply chain caused project delays.
Delays like these aren't always possible to plan for — that's why accessing construction financing can help ensure you pay all your bills and expenses without worry, making it possible to finish your construction project to the highest standard.
---
Advantages of construction finance
Fast and flexible short-term financing for your construction business
It helps you maintain a steady cash flow
It means no delays in your project
You can still pay wages and hire the equipment you need
Maximises working capital
---
Is my construction business eligible for finance?
Eligibility criteria differ depending on loan type and lender. But generally speaking, if your business meets the below criteria, you'll qualify for construction finance:
Your business is UK-registered
You've been trading for at least 4 months
Are a limited company, partnership, or a sole trader
Note: Invoice finance may require an annual turnover of at least £100,000, an unsecured loan may require at least £10,000 annual turnover, and to apply for a secured loan, you must have a high-value asset to offer as collateral (i.e. commercial property).
Always check with specific lenders about their eligibility requirements.
---
Why choose Capalona to arrange construction finance?
Finding the most suitable financing for your construction business can be overwhelming. Our free construction finance comparison tool makes finding and comparing lenders straightforward.
We've helped thousands of UK SMEs secure the funding they need to maintain steady cash flow and grow their business. So let us help you, too. Compare construction finance lenders.
What our customers say...
Adrian T
5/5
Amazingly fast, efficient service, minimal paperwork. So much faster than my business bank of twelve years.
4.70 out of 5 based on 86 reviews
Reviews last updated on 12 Oct 2023