Restaurant Business Loans
Whether you're a bistro, takeaway, fine dining, brasserie or fast food restaurant - we can help secure the bespoke and tailored finance, your restaurant needs to grow fast and succeed.
Compare a wide range of lenders and rates
Check your eligibility in minutes
Find out how much you could borrow
Get Started
It's fast, free and won't affect your credit score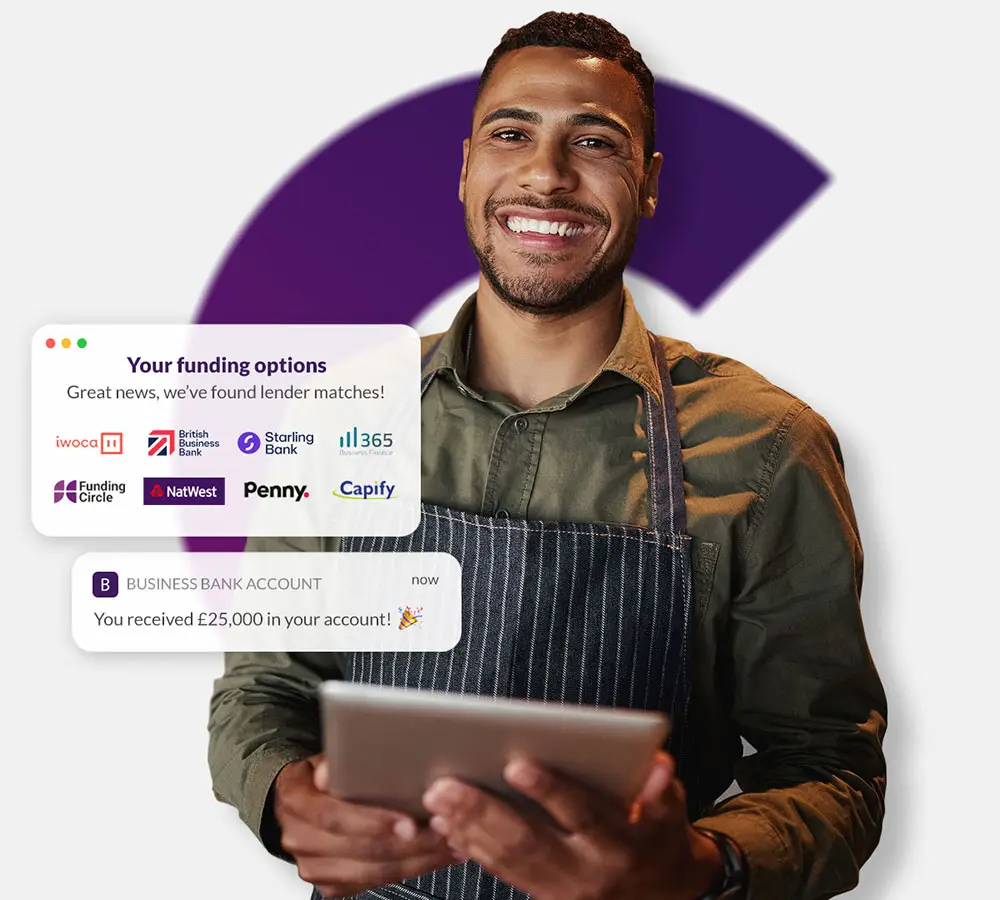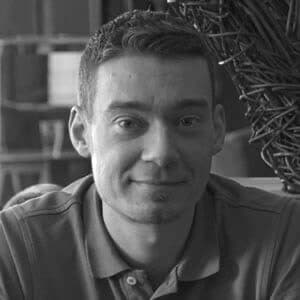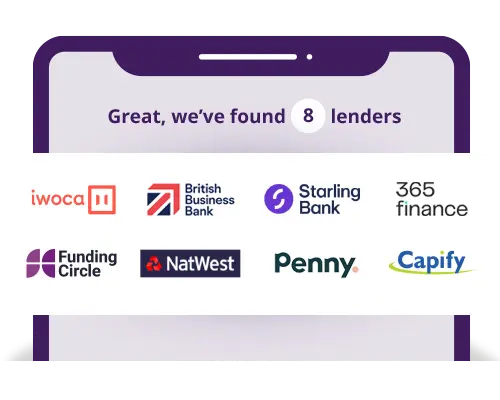 Check your eligibility for business funding
Checking won't affect your credit score
Finding the best funding for your restaurant can be a time-consuming and complicated process.
At Capalona, we understand that every restaurant is unique and your customers are at the very heart of what you do - that's why our financing options are ideally suited to your restaurant - we offer funding solutions that are as unique as you are. Our customers are always at the heart of what we do, too.
You're busy, and securing funding is the last thing you want to add to your plate when you're running a restaurant! We have funded many restaurants, small businesses and new startups over the years, so we understand the hospitality industry inside and out. We can sympathise with the trials and tribulations running a restaurant can present, and that's why our specialist funders manage our financing options.
---
Industry overview
In recent years, the UK restaurant industry has undergone a period of growth, according to database experts Statista - in fact, as of 2018, the restaurant industry is now worth over 39 billion! And with over 88 thousand restaurants in the UK to choose from, consumers continue to eat out with the average household spending £19 a week at restaurants and cafes.
Consumer spending doesn't seem to be slowing - 92 billion was spent on eating out at restaurants and cafes and on catering services in 2018. So although the UK has suffered the loss of once cornerstone high street shops - the restaurant industry is still booming.
The data shared by Statista showed McDonald's was the dominant fast-food chain in the UK with the most visited restaurant chain being Nandos. Pubs came out on top as the most popular restaurant type - but this doesn't mean you've not got the chance to make a mark in your chosen restaurant type.
The Office for National Statistics data shows the percentage of disposable income is on the rise - with retired households having the most to spend. So there's plenty of customers out there willing to spend money on leisure activities.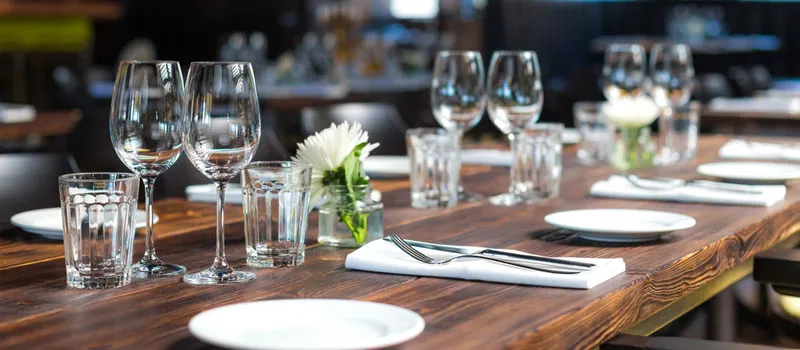 ---
What types of funding are available for my restaurant?
When you start looking into funding options for your restaurant, the variety of choices can make your head spin!
We discuss some of the most popular restaurant finance options below.
Business Loans
One of the most popular funding options for restaurants is a business loan. At Capalona, we can help you obtain either a Secured Business Loan or an Unsecured Business Loan. With a Secured Business Loan, you can access funding by providing an asset as security for the loan. The difference with an Unsecured Business Loan is you don't need to secure an asset against the loan. The loan is more flexible, and you can usually gain access to funds quite quickly.
Merchant Cash Advance
A popular option for any business who accepts card payments - just like your restaurant. A Merchant Cash Advance is another unsecured financial arrangement. The lender will advance an amount equal to your monthly card sales turnover - this means that you don't have to stick to rigid payment terms when paying the lender back. Instead, the lender takes a percentage - usually around 10% - from each of your future card sales.
A Merchant Cash Advance means loan repayments flow with the sales of your restaurant - you'll barely notice you're paying it back.
Invoice Finance
Cash flow can be a problem for many businesses across the UK. Unpaid invoices can leave you strapped for cash - but with Invoice Finance, your restaurant can free up 95% of the money tied up in unpaid invoices. This reduces cash flow issues and means you're not without the money required to keep your restaurant running smoothly.
There are three types of invoice financing: Invoice Factoring, Invoice Discounting and Selective Invoice Finance.
Asset Finance
Running a successful restaurant is expensive - the kitchen equipment alone can cost a fair whack of money - money you might not have to invest in your restaurant. Our Asset Finance option means you can spread the cost of repayment on necessary restaurant equipment over time. You don't need to pay outright for your assets - you can buy now and pay over time - which means you're not out of pocket and you can deliver top-class customer experience within your business.
---
What can I use my restaurant business loan for?
After you've secured funding for your restaurant, what can you spend your small business loan on? Well, it's your business loan, and you can spend it how you like - but here are the most common ways to spend your business loan.
New kitchen equipment
As we've already discussed, kitchen equipment is expensive, so a lot of restaurants spend a proportion of their loan purchasing additional or replacing old equipment to make their kitchen more efficient. Whether you own an American, Chinese, Indian, Japanese, Italian or Greek restaurant - there might be certain types of ovens or deep fat fryers required to compete in your restaurant sector effectively. Maybe as an Italian restaurant, you'd like to invest in a new stone pizza oven or perhaps look to install an additional one to keep up with demand!
Whatever you need for your restaurant you can buy it with the help of a business loan.
Refurbishments and expansions
If you've dreamt of expanding your restaurant premises or fancied overhauling all your decor - you now can with the help of your business loan. Extensions and refurbishments are expensive but sometimes necessary to help you compete in your market.
Purchasing stock
Stock is essential to your restaurant - you already know that! But the stock is expensive, all the food your kitchen staff need access to every evening, tableware and kitchenware, too. All these items are essential to keep your restaurant running daily. Having a business loan to spend on things such as these can help relieve a little of the pressure placed on you by the demands of a business.
If in your American restaurant you're known for having the highest quality beef burgers, then don't keep those customers waiting - continue ordering the best quality beef! A business loan is there to help take that financial strain away from you so you can concentrate on the thing you do best - manage your restaurant.
Creating and printing new menus
A cost that could be overlooked by many restaurants is the creation of literature - including menus and flyers. To keep your restaurant competing with others, you might change the dishes on your menu semi-frequently to keep the customers' tastebuds interested and coming back for more. But what about the menu printing costs?
Although printing in bulk brings the cost per item down, it's still not a cheap process. Your business loan can be used to pay for literature such as menus and flyers to help keep your restaurant and its menu progressive.
Emergency repairs
Although emergency repairs aren't something you can always budget for, it's nice to know that you have money in the bank for unscheduled emergency repairs. From plumbing issues to oven failures - your business loan can mean you're ready to tackle any emergency that comes your way. This means less stress and worries for you and less downtime for restaurant closures.
Covering quiet periods
A lot of industries have seasonal peaks and troughs, and when you reach a quiet period, you can panic about the uncertainty - how will I pay everyone's wages? How will earn enough money to live? Not only are quiet periods very stressful - they're unnecessary. With a business loan, your restaurant can have peace of mind that wages, bills, living costs will be covered until business picks up again.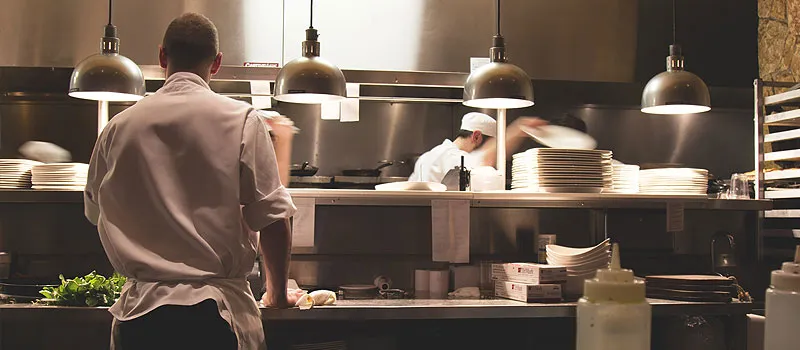 ---
Does my restaurant qualify for a business loan?
Perhaps the biggest question on your lips 'does my restaurant qualify for a business loan?' and the answer is yes - if your business is UK-registered. There are different qualifiers for different financial products - here are some of the basic qualifying criteria:
To qualify for an unsecured business loan:
Operating for at least 4 months
Have a UK bank account
Limited company, limited liability partnership (LLP) or sole traders registered in the UK
Annual turnover of at least £10,000
To qualify for a secured business loan:
You must own one or more valuable assets
Be based in the UK
Limited company, limited liability partnership (LLP) or sole traders registered in the UK
Trading for at least 3 months
---
What if my restaurant business has bad credit?
Although bad business credit can affect which products you qualify for, together we will work hard to find you the best funding solution for your restaurant. We are passionate about helping businesses grow sustainably - Check your eligibility for free.
There are many ways you can
improve your credit score
from paying invoices on time to keeping on top of your credit account every month.
---
Why use Capalona to source your restaurant business finance?
Capalona can help find the right funding your business is looking for. Apply now to see your what restaurant business loans you're eligible for with absolutely ZERO obligation. The online application only takes a minute and won't affect your credit score.
What our customers say...
Adrian T
5/5
Amazingly fast, efficient service, minimal paperwork. So much faster than my business bank of twelve years.
4.70 out of 5 based on 86 reviews
Reviews last updated on 12 Oct 2023