Business Grants & Support
Business grants provide valuable access to funds that don't have to be repaid. Use our business grant finder tool to discover what funding and support is available to your business. Hundreds of grant options for SMEs across the UK
Get Started
It's fast, free and won't affect your credit score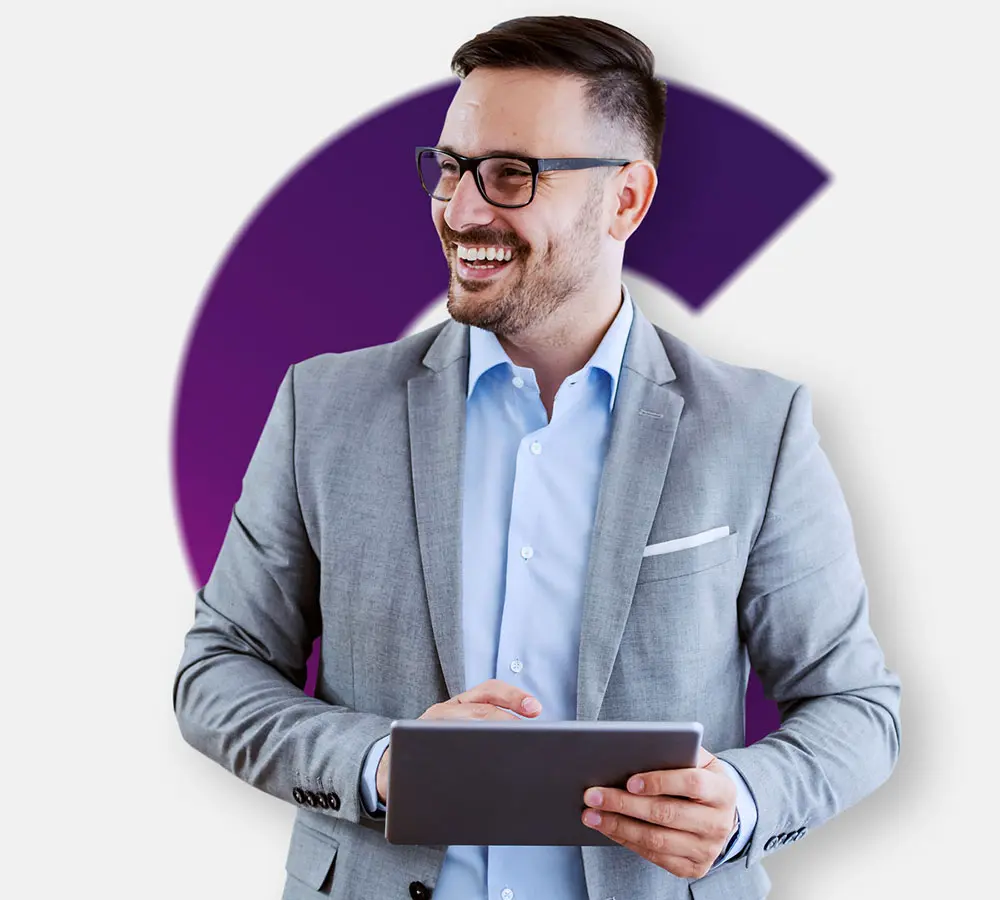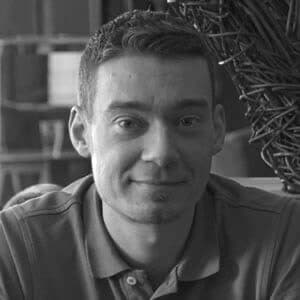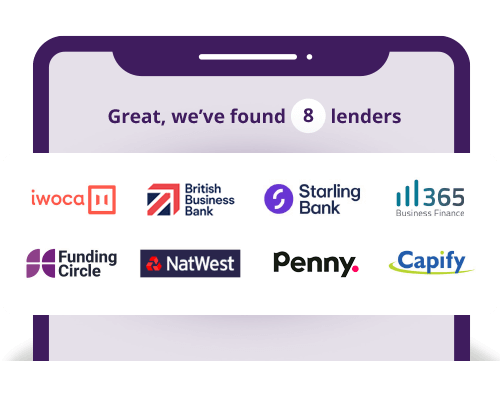 Check your eligibility for business funding
Checking won't affect your credit score
What is a business grant?
A business grant is funding for your business that you don't need to pay back — unlike a business loan where there's a set repayment schedule. Small business grant funding is a popular way to inject cash into your business or get some new equipment. Organisations (like the government) offer a variety of business grants, including business grants for women, sector-specific grants, tax relief grants and more.
Business grant finder
With so many self-employed grants available for small businesses, finding the best ones for your business can be difficult. That's where our business grant finder tool comes in handy. Our tool is completely free for you to use and helps you research all business grants available to you.
---
---
How are business grants paid out?
If your business grant is in the form of finance, you'll usually receive the grant amount in full via a BACs payment transfer. But not all business grants are in the form of finance — a grant can help you secure new business equipment or vouchers to support its growth.
It's important to be aware that If your business grant is a cash injection, some lenders expect the business to contribute the same amount of money as the grant, but others don't. Lender criteria vary - that's why it's essential to understand your options thoroughly.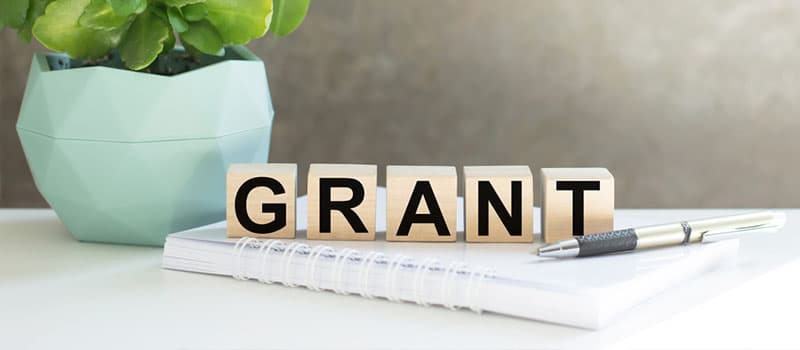 ---
What grants are available for small businesses?
There are many business grants out there, but just because they're available doesn't mean you're eligible to apply for them all.
Here are five of the main types of business grants available for your startup or small business:
Direct grant
A direct grant is a grant type you might be most familiar with - they're given as a sum of money that you don't have to repay. Instead, you usually have to match the amount given with your own money. They're also likely to come with restrictions or conditions for spending the money.
Access to resources
Access to resources means you unlock business advice to help grow your small business. And if you're looking for specific advice such as good practice in employment or guidance on accessing low-cost workspaces, you can tap into mentoring and workshop services, too.
Equity finance
Equity finance is when an investor takes some of the ownership, which means you don't have full control over your business. This type of business grant relies on your ability to forecast consistent business growth. You can get tax relief for investors through the Enterprise Investment Scheme.
Tax reliefs
Tax relief can help you cut costs. For example, if you're eligible, you can claim for Employment Allowance and reduce your annual National Insurance liability by up to £5,000.
You could be eligible for Employment Allowance if you're a business or charity whose Class 1 National Insurance liabilities were less than £100,000 in the last tax year. So if you're looking to ease financial burdens for your business, you could consider tax relief.
Soft loan
A soft loan is a government-backed loan, which is more flexible than a traditional bank loan and has better interest rates and repayment options. A soft loan must be repaid.
Grants have already helped many businesses; is it time to see how they could help you? Use our
business grant finder
.
---
What are the benefits of business grants?
There are many benefits to business grants:
You don't have to repay them - If you're successful in securing a direct grant, you don't have to pay it back. Think of it as free money you can use to grow your business.
You can access valuable business advice - Being able to get business advice on tap is a game-changer for companies that want to grow. You can learn more about business planning or one-to-one coaching to help you succeed.
You remain in full control of your business - Unless you've opted for equity finance, you remain in full control of your business, which is important when you're just starting out.
There are plenty of funding options available - The great news is that there are plenty of business grants out there to apply for. Business grants usually have strict criteria, so if you don't meet them for one, there could be another one you're more suited to.
Are there any disadvantages to getting a business grant?
Just like any business funding, there are disadvantages to business grants you should consider before applying:
There's a lot of competition - The chances of you getting through the application process can be pretty slim.
There might be some strings attached to your grant - For example, you might need to give up a degree of control in your business, or you might have to spend it a specific way. Always check the terms of the business grant before applying.
The process is lengthy - The business grant application is drawn out. Which means, even if you do get the grant, you'll be waiting a while until you get your hands on the cash, so you can't be proactive with growing your business. If you want money quickly, you can apply for a small business loan.
You only get them for a limited time - Unlike a revolving credit facility like a business credit card, business grants eventually come to an end. This means you'll have to source funding from elsewhere if you need it.
---
Are small business grants taxable?
Yes, small business grants are taxable. So if you receive a grant for your business, you must pay income tax and National Insurance Contributions (NICs) on it. This is because HMRC class grants as income.
But the good news is there's a whole host of tax relief options for small businesses, including business rates relief, employment allowance and R&D Tax Credit.
---
What can I use a business grant for?
Many businesses apply for grants to help them maintain a healthy cash flow. But some grants will come with conditions and restrictions on how you can spend them. So always read and understand the grant terms and conditions before you make your application.
How you spend your grant depends on which grant you apply for and the grant body you apply through, but you can use a business grant for many things, including:
Hire apprentices and additional staff
Research and development
Access training, mentorship and innovation advice
Generally investing in your business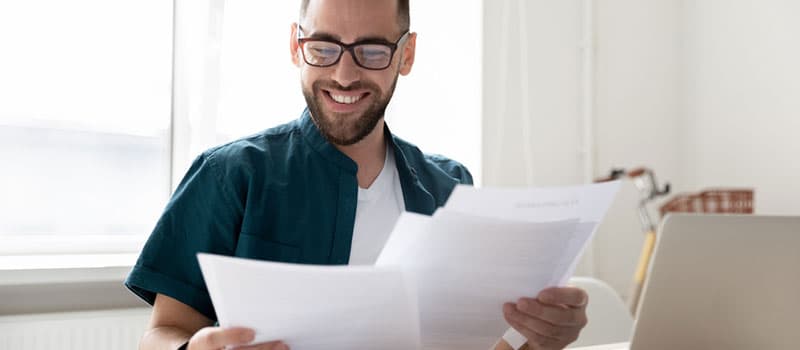 ---
Can I get a grant to start a new business?
Yes, you can get a grant to start a new business. It's important to note that the business grant criteria is very strict, so your business would have to fit into their specific categories.
For example, you might be able to apply for a business grant if the research you want to do is ground-breaking or innovative, or if you were restoring historical buildings to unlock economic potential.
There are many grant types available, so it's worth checking out what's on offer.
---
Can you get government grants to start a business?
Yes, you can apply for government grants to help kickstart your business. The government want to support businesses that provide jobs and generate economic value.
Use the government's search tool to locate new business grants available to UK startups. You can filter by industry, grant type, business stage and more.
---
How to apply for a business grant
You can apply for a grant following these steps:
Make sure you're informed about the grant options available to you; you can use our free business grant finder tool.
Work on your business plan. Grant awarding organisations will need to see how you plan to use the grant to develop your business.
Take time to understand the grant conditions and make sure you understand what they mean for your business.
Don't give up. The grant process can be a long one, and the criteria can be tough. Many businesses struggle to get funding the first time, so try not to let it deter you.
If you're left wondering what kind of business grant you could access, check out our free business grant finder tool.