Sole Trader Business Loans
Just because you're not a limited company, doesn't mean you can't secure finance.
Compare a wide range of lenders and rates
Check your eligibility in minutes
Find out how much you could borrow
Get Started
It's fast, free and won't affect your credit score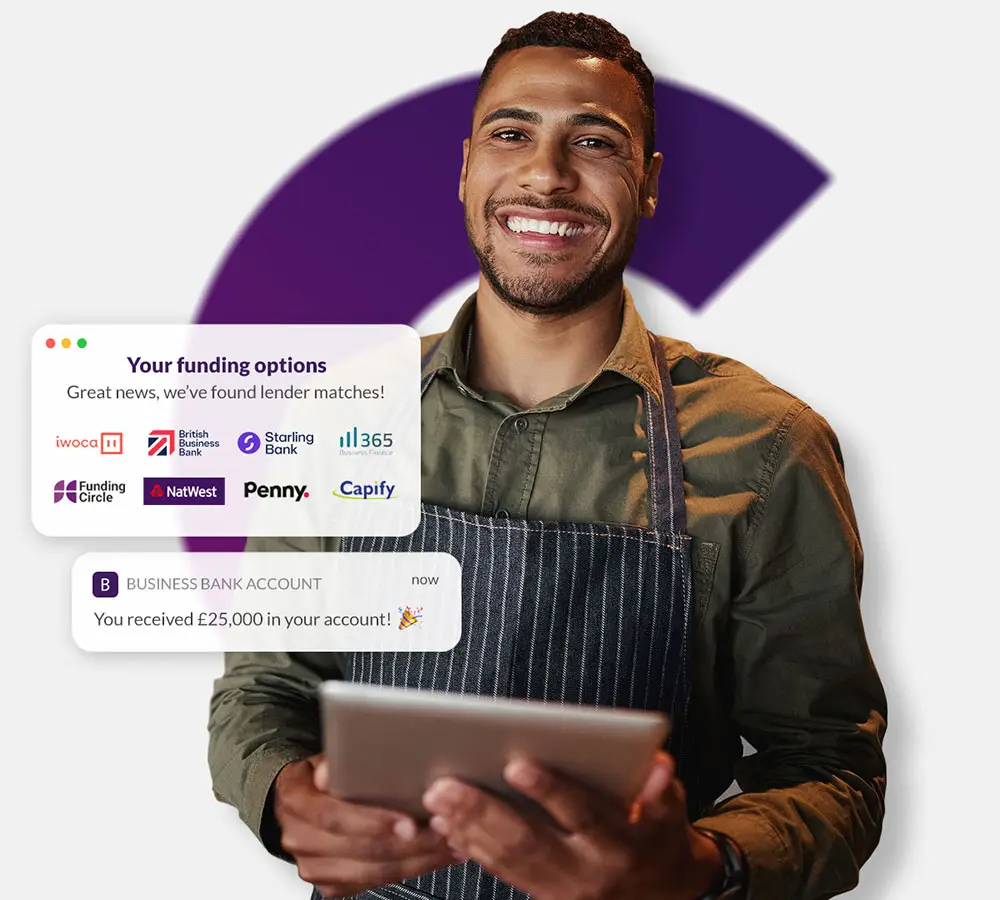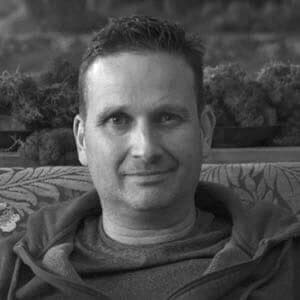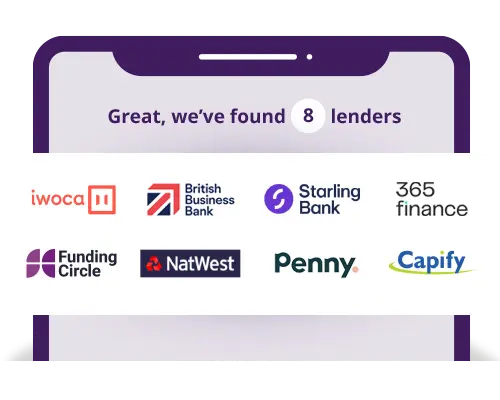 Check your eligibility for business funding
Checking won't affect your credit score
What are sole trader loans?
As a sole trader, you trade under your own name as a self-employed individual - nothing is separating your business from your personal life. Being a sole trader comes with many benefits, including ultimate flexibility and control over your finances, but there are also some drawbacks, particularly when it comes to securing funding.
Sole traders are deemed 'higher risk' than limited companies. And due to this risk, you might have already found problems securing finance. As a sole trader, you'll have to locate specific lenders (don't worry, we can help!) who are willing to lend to you. Alternative funding, such as a sole trader business loan, is the best option for you over more traditional forms of funding, such as a bank loan.
If you're looking for funding for your business, you've come to the right place. A sole trader loan can help support you financially when you need it most.
There are three sources of finance: a secured loan, an unsecured loan or retained profits. There's a big difference between all three, so read on to find out more.
---
How do sole trader loans work?
A sole trader loan works in pretty much the same way as any other loan. Your financial circumstances will be assessed by the lender to determine whether you can realistically afford to pay back the loan. So you'll need to provide the lender with your business finances.
Ultimately, you'll pay the loan back, with interest, in monthly instalments over a set period of time – usually over a few years.
Not yet registered as a sole trader?
To set up as a sole trader you need to register your sole trader name with the
HMRC
. This could be your own name, or you can choose another name for your sole-trader business.
---
What can you use a sole trader loan for?
There are 3.5 million sole traders in the UK, and sometimes, you need a helping hand to stand out and keep your business afloat during tough times. A sole trader loan can support you as you branch out to new markets, or cover leaner months – they serve as a cash injection and can cover a variety of business costs.
Use your sole trader finance for:
Marketing your business
Buying business equipment (laptop, stock etc.)
Covering income when months are slow
Hiring staff or paying their wages
Pretty much anything to do with your business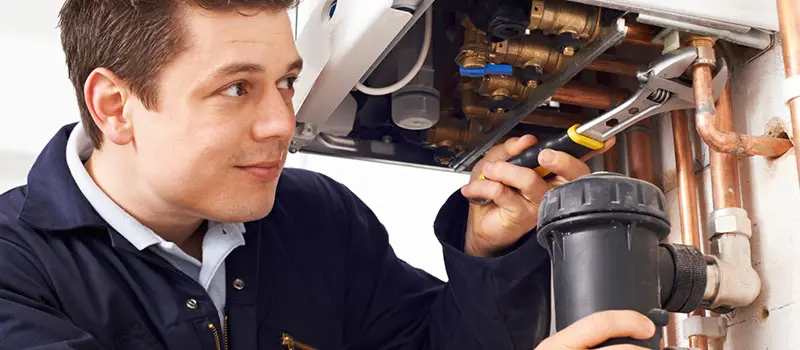 ---
What are the advantages and disadvantages of sole trader loans?
Just like with any form of funding, there are pros and cons to a sole trader loan. You'll need to take some time to weigh up if the pros outweigh the cons for your business.
The advantages of sole trader loans
Tailored finance – a sole trader loan is specifically tailored to the needs of sole traders, unlike traditional finance.
Wide range of funding options – you have the option of both unsecured and secured loans.
Cash injection – the finance can offer a cash injection to help you maintain or grow your business.
The disadvantages of sole trader loans
Personal guarantee may be required – providing a personal guarantee can jeopardise your personal credit rating.
Risk of losing assets – late or missed repayments can negatively impact your credit score or your asset repossessed with a secured loan.
Borrowing amount is limited – as a sole trader, your liability is much higher than a limited company, this can mean you may not be able to borrow as much money.
Please consider:
Don't rush to apply for a
business loan
. It's a big decision, with potentially life-changing consequences if not thought through properly.
---
What sources of finance are available to a sole trader?
As a sole trader, you might find it challenging to secure a short-term or long-term funding solution for your business, mainly through the more traditional bank loan routes. With alternative financing, the loans can be better tailored to sole traders.
There are three types of finance available to sole traders, read about each below.
Own personal funds or retained profits
Retained profits can be a key source of finance as a sole trader and gives you ultimate flexibility over your finances, as they're an internal source of funds, rather than a loan which is an external source of finance.
You can only take advantage of retained profits if your business is profitable. If your company has a positive net income, you can choose to reinvest the profits back into your business. Retaining this income means you can spend it on funding business expansion, paying wages or reinvesting in stock, without taking out a business loan.
Unsecured business loans
An unsecured loan is the less risky option for you as a sole trader. This type of loan isn't secured against an asset – which would likely be your home. The downside is that, while less risky, it's undoubtedly the more pricey option with higher interest rates and shorter payment terms both a possibility.
Secured business loan
The borrower must secure a secured loan with an asset, such as property or another asset. Securing a loan with collateral means the risk is reduced for the lender, but significantly riskier for you. The lower your risk to lenders, the more you'll benefit from low interest rates and better repayment terms. But remember, your risk is sky high with a secured loan. If you fail to make repayments the lender can take your asset as collateral, it's not a decision to take lightly.
Although the finance is secured with an asset, you might still have to provide a personal guarantee. You must take the time and understand what each lender requires before making a final decision.
Crowdfunding
A crowdfunding campaign allows you to pitch your product or service to many individuals. This is a popular method of raising funds for new startups. It's a form of equity finance where you usually raise funds by selling shares (equity) in exchange for investment into your new company or service.
Read our 'Everything you need to know about Crowdfunding' guide for more information about crowdfunding.
---
Does the FCA regulate sole trader loans?
The majority of business loans are unregulated, especially lending to limited companies. However, with being a sole trader, some forms of finance may fall within the scope of FCA regulation. The FCA states that "business lending of £25,000 or less to sole traders is generally regulated".
What is the FCA?
The Financial Conduct Authority (FCA) is a trade body that regulates the financial services industry in the UK. They are there to protect you by ensuring you get fair deals and advice from financial firms.
---
Can I get a sole trader business loan if I have bad credit?
Yes, you can. If you have a bad credit history, there will be fewer lenders willing to lend to you, as you're deemed a 'high risk' borrower. To lessen the risk, lenders might require you to have a guarantor, so be prepared for that.
We work with a variety of UK lenders, so fill in our form, and we'll match you with all available lenders for bad credit. Get your funding options now.
---
How can I apply for a sole trader loan?
Start by filling in our short form. After this is submitted, we'll process your application and match you with suitable lenders in minutes.
After you've compared your sole trader loan options, you can choose the lenders you wish to receive quotes from. They'll message you directly - via email or phone - to discuss your quote. The quotes you receive are completely free of charge, and there is no obligation to accept any quote shared with you.
If you'd like to accept a loan offer from our lender, you will work with them directly to complete your application and access the funds.
---
Can I compare sole trader loan providers?
Yes. You should always try and compare any loan offers you get, this means you get the best loan offer possible. Without comparing UK lenders, how will you know if a better deal is just around the corner?
We work with a wide panel of UK lenders, meaning you have a better chance of comparing more suitable sole trader loan options.
---
Can all sole traders get a loan?
You usually have to have been trading for at least six months to secure a loan or have an annual turnover of £60,000 minimum. If you meet either of these requirements, you might be eligible.
If you're a brand new business, you might find it tricky to get your hands on a suitable sole trader loan package. But instead, why not check out our startup business loans? They could be a better fit for your business right now.
---
Do I need a business bank account to get a sole trader loan?
This will depend on the lender. Generally, you won't need a business bank account to obtain a sole trader loan. Although, it may make the process easier as it can help separate your personal and business finances.
If you are self-employed and looking to open a bank account or switch from your existing provider you can search and compare sole trader bank accounts online.
---
Why choose Capalona?
We work hard to provide an unbiased loan comparison service for sole traders, and because we're a broker, our comparison tool is 100% free for you to use.
We know the headache that comes with searching for funding, it's not fun. And with so many different loan types, searching through them to find the best fit can be draining.
As it's just you in your business, you have to wear many hats – and researching and comparing different loan options shouldn't take away crucial time from your small business.
Focus on delivering your services or selling your products and let us do the legwork for you; we'll match you with the most suitable lenders in the UK.
Sit back, relax and watch the free quotes come in. How easy is that?! - Get started now.
What our customers say...
Adrian T
5/5
Amazingly fast, efficient service, minimal paperwork. So much faster than my business bank of twelve years.
4.70 out of 5 based on 86 reviews
Reviews last updated on 12 Oct 2023