Long Term Business Loans
A long-term business loan allows you to borrow money and spread the cost over a longer period, usually five years or more.
Compare a wide range of lenders and rates
Check your eligibility in minutes
Find out how much you could borrow
Get Started
It's fast, free and won't affect your credit score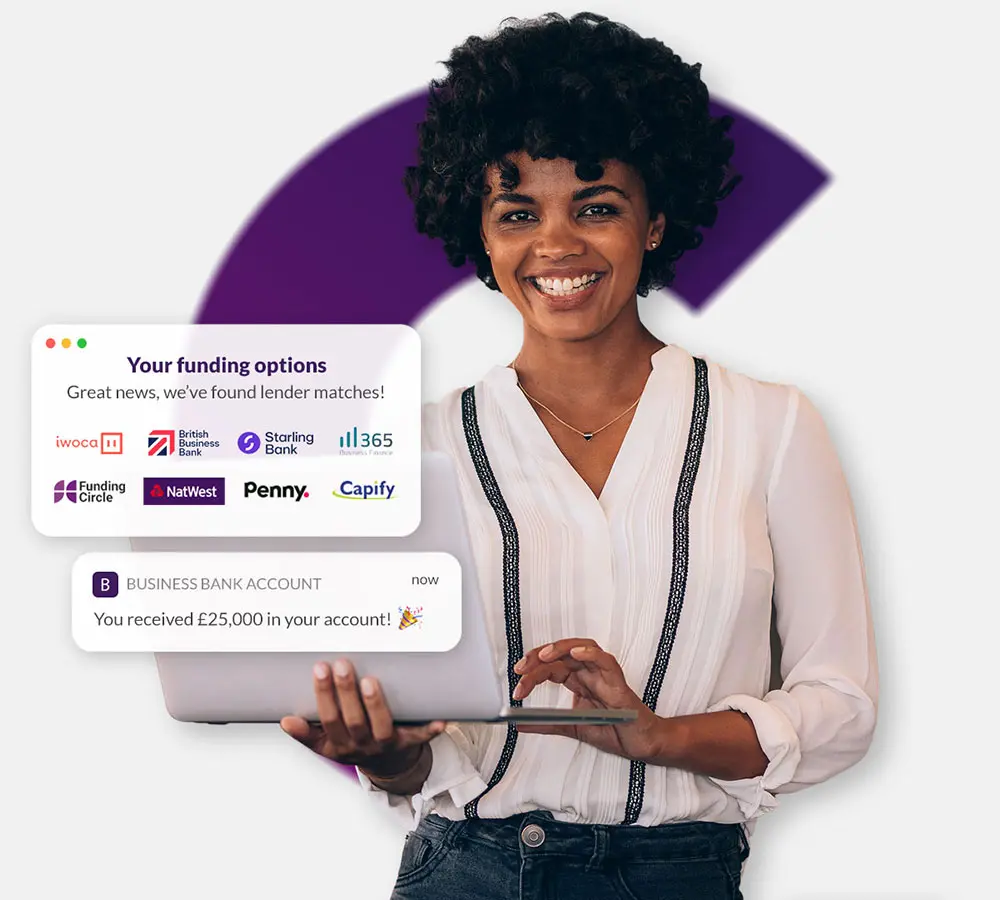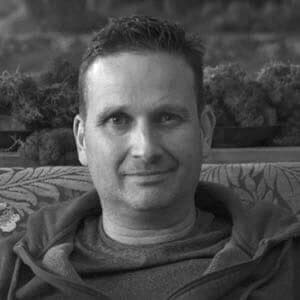 What is a long-term loan?
A long-term loan is when you borrow money over a longer period — usually over five years or more. And because you're repaying the loan over a few years, not months, these loans offer SMEs an affordable long-term lending solution.
Long-term finance works much the same as any other loan. You'll agree on a loan amount with the lender, the lender will give you the loan amount as a lump sum, and you'll repay the loan, plus interest, in monthly instalments.
---
Types of long-term loans
Business loans can either be secured or unsecured. Which one you apply for depends on your circumstances.
Unsecured loan
An unsecured business loan is quicker to apply for than a secured loan. That's because you don't need to put up any collateral. You can typically borrow between £1,000 and £500,000 and choose to repay this between one and five years.
Because an unsecured loan poses a higher risk for the lender, you can expect to pay higher interest rates.
Secured loan
A secured business loan is a loan that's secured by property or another asset. If you fail to make repayments, the lender can seize your asset — so it's important to factor this into your decision-making.
Applying for a secured loan can mean you access lower interest rates and higher loan amounts — in excess of £2 million. And you can repay the loan over a longer period.
Can I get a long-term loan for bad credit?
Yes, you can apply for a longer-term loan with bad credit. Our lenders try and make lending accessible to everyone who needs it, so if you have a poor credit history, you can apply for a business loan for bad credit.
Be mindful that you might have fewer lenders to choose from, but that doesn't mean you won't be able to find a great fit for your business financing needs. If you've got bad credit, you're more likely to get accepted for a secured loan.
Top tip:
You should always look to
improve your credit rating
where you can to improve your chances of being accepted for business finance.
---
Alternatives to long-term loans
Is a long-term loan not for you? No worries, there are plenty of business finance options available, like these:
Business credit cards
Company credit cards offer businesses immediate access to cash when they need it. Businesses can dip in and out of their business credit card, unlocking other benefits such as cashback on certain purchases and interest-free periods.
Lines of credit
A business line of credit allows UK businesses to draw down money from a lump sum if and when they need it, only paying interest on the funds they use. Lines of credit can be revolving, which means you can continue to repay the funds and draw down again when needed until you or the lender puts a stop to the agreement.
Invoice financing
To manage your cash flow, you can sell invoices to the lender to unlock 95% of the cash in unpaid invoices. This way, you don't have to wait for the customer to pay the invoice. You get almost immediate payment with invoice finance, and when the outstanding balance is paid, you'll get the remainder of your money, less the lender's fees.
---
Advantages of medium to long-term loans
Affordable monthly repayments - Because you're lending over a longer period of time, you can manage cash flow easier with smaller monthly loan repayments.
Lower interest rates - Longer-term loans usually come with lower interest rates, so this reduces your monthly repayments.
You can grow your business - A long-term small business loan means you can access the cash you need to invest in your business.
---
Disadvantages of medium to long-term loans
It could end up costing you more - Because you're lending over five years or more, you'll be paying interest for longer, which means you'll end up paying more for your loan than you would if you borrowed it over a shorter period.
You might have to put an asset on the line* - Some lenders will want security in exchange for the loan, which means should you default on your loan repayments, they can seize your asset.
You'll be in debt for longer - With long-term and medium-term loans, you repay the debt for years to come. So you won't be debt-free for quite some time.
* Always think carefully before securing debts against your assets and property. Your asset may be repossessed if you do not keep up loan repayments.
---
Long-term business loan calculator
If you're wondering what your monthly repayments could look like with long-term financing, use our long-term business loans calculator below as guidance.
Your results
---
Monthly Payments
£
0
Total Interest
£
0
Avg. Monthly Interest
£
0
Total Cost of Finance
£
0
This calculator is intended for illustration purposes only and exact payment terms should be agreed with a lender before taking out a loan.
Am I eligible for a long-term loan?
Eligibility will differ depending on lender requirements. But, usually, you can apply for a long-term business loan if you:
Have been trading for at least three months
Have a UK bank account
Are a UK-registered sole trader, limited liability company, or limited company
If you're applying for a secured business loan, you will need at least one valuable asset, and if you're applying for an unsecured loan, you may need to meet a minimum turnover.
---
How to apply for a long-term business loan
You can apply for a longer-term loan directly through the lender's website, or you can use a free online comparison tool like ours.
With so many lenders out there, finding the most suitable loan for your business needs can be overwhelming. At Capalona, we help you find and compare lenders in minutes with our straightforward loan comparison tool.
Just select how much you want to borrow, how long you want to borrow it for, and the reason you're borrowing. You'll be taken straight to our comparison table, where you can quickly compare lenders and loan offers that match your requirements.
---
Why choose Capalona to find your long-term business loan?
We've helped thousands of UK business owners, just like you, find the best business finance for their specific needs. We work with a panel of trusted UK lenders offering the most flexible and competitive loan deals on the market.
Our comparison tool is 100% free for you to use, and there's absolutely no obligation to proceed with any loan offers presented to you. Compare long-term loans and unlock business growth today.
What our customers say...
Adrian T
5/5
Amazingly fast, efficient service, minimal paperwork. So much faster than my business bank of twelve years.
4.70 out of 5 based on 86 reviews
Reviews last updated on 12 Oct 2023