As Covid-19 hit, retail stores shut and shopping shifted online. Retailers modified their strategies and focused on their digital marketing efforts. And although shops have since reopened, consumers are still buying more online now than before the pandemic.
Data from Statista shows that at the very beginning of the pandemic in April 2020, 52% of consumers were buying more online than before Covid-19. But fast forward to February 2021, 71% of consumers are buying more online.
What does all of this mean for eCommerce businesses? It means that being seen online is more important than ever. However, it's getting more competitive by the day - retailers are fighting for the same space, and consumers are demanding more from them.
If you're a small eCommerce business, how can you stand out? The best way to set your online store apart is to invest in it. From buying more stock to entering new markets and expanding your reach, read on to learn how eCommerce business loans can help you compete.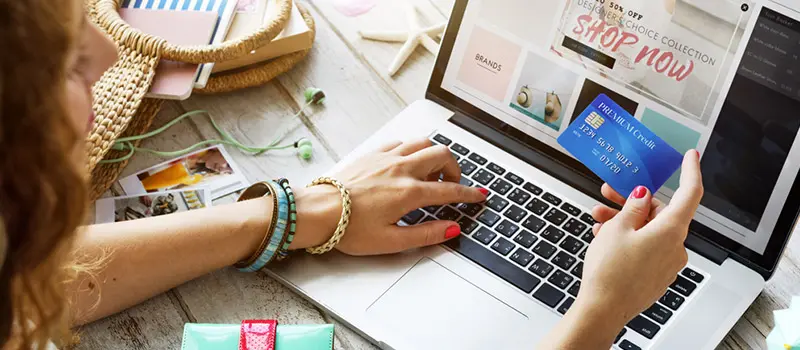 ---
What is an eCommerce loan?
An eCommerce business loan, also known as eCommerce finance, is a loan to help you fuel your online business's growth. Although you don't have a brick and mortar store to upkeep, you still have to invest money in buying new stock, marketing your business online, paying out all the associated website costs - all while keeping up with customer needs. It can be overwhelming. An injection of working capital through eCommerce funding can help you remain competitive.
---
How does eCommerce financing work?
eCommerce financing works similarly to other types of business finance. Depending on the financing you choose, you are required to repay your loan with interest through monthly payments. Whether they're fixed or flexible repayments depends on the type of loan you apply for.
Applying for any type of eCommerce finance is straightforward, and to get started, all you need to do is fill in this short quote form to find out what you're eligible for.
---
What are the different types of funding for eCommerce business?
The three most popular financing options for eCommerce businesses are:
Secured business loans
Unsecured business loans
Merchant cash advance
Secured business loans
A secured business loan works by securing your loan with collateral, such as your business or your house. Because this type of online business loan is less risky for the lender, interest rates are usually lower than those with an unsecured loan. But remember, if you default on your repayments, you stand to lose your collateral. This isn't a loan that should be taken lightly.
Unsecured business loans
An unsecured business loan is less risky for you than a secured loan. However, because it's riskier for the lender (as you're not offering up collateral), you can expect to pay higher interest rates on these online business loans, and you might not be able to borrow as much money.
Merchant cash advance
Applying for merchant cash advance could be a great option if your online business is seasonal, as the repayments reflect your monthly sales. You repay a percentage of your eCommerce sales, so it takes the pressure off your online business. It's great for managing cash flow, but it might take you a while to repay, which ultimately means you could pay more interest overall.
---
The benefits of eCommerce business loans:
If you're wondering why you should consider an eCommerce business loan, here are a handful of benefits:
You can grow your online business quickly
Low risk funding options
Easy online applications
Manageable monthly repayments
Receive funding quickly
---
Can I get a loan for my eCommerce business?
Whether you have an eBay store, an Amazon shop, or you sell directly from your own website, as long as you're an eCommerce business, you can apply for this type of finance. When applying for this loan, lenders will analyse your trading history and check out your credit score. Ideally, you'd be an eCommerce seller company owner with a history of good credit and a business that's performing well.
If you're a brand new eCommerce business, there are still financing options available to you - check out startup business loans for more information.
Does my eCommerce firm qualify?
Wondering if you're eligible to apply for an eCommerce business loan? Each lender's criteria will differ, but generally, to qualify for an eCommerce loan, you need to be able to check off these four things:
You're a UK-registered eCommerce company
You've been trading for at least 6 months
You're over the age of 18
Your monthly business revenue is at least £3,000
---
What should I spend my eCommerce business loan on?
It's your loan, so you can spend it how you like - spend it on anything business-related. If you're not sure how best you could make use of your eCommerce business loan, think about areas that you'd like to make improvements.
Here are a few ideas to get you started:
Business Website: Website speed is more important than ever, as is SEO. Could your site benefit from being optimised?
Marketing and Advertising Costs: Invest in email marketing, or boost your Instagram posts to reach new audiences.
Buy Stock: Stock can be expensive to buy and store, but with an eCommerce loan you could target new markets and widen your customer base.
With working capital, you can afford to take calculated risks, trialling strategies you wouldn't have tried before. It's risks like these that can help you grow your business quickly.
Ready to invest?
---
Do I have eCommerce startup funding options for my new business?
Yes. The good news is that as an eCommerce startup, you do have funding options. Currently, there are over 150 schemes on the government website to help you finance and grow your business.
Whether you're looking for a cash injection or to access free courses to help you navigate the world of running a business - you're best starting there. Check out available government business grant schemes.
If your startup has been trading for more than six months, you can apply for an eCommerce loan. Applying for grants and schemes can be worthwhile if your organisation meets the criteria, but you should be aware that these schemes are competitive and can take a while to come through.
If you're still on the fence about applying for eCommerce seller financing, you could always consider crowdfunding. Crowdfunding can help you raise the capital needed to get your business idea off the ground, but it also gives you a chance to see whether your new product is viable.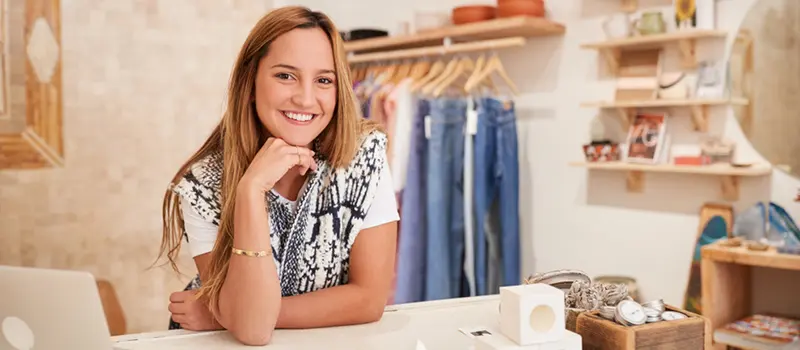 ---
Why choose Capalona to arrange eCommerce lending?
We offer a completely free comparison service for all our customers. Our tool is easy to use, and all you have to do is fill in our short quote form. After that, we'll match you with the best eCommerce lending providers out there.
We work closely with a panel of trusted UK alternative finance lenders who have helped thousands of companies secure online business funding to grow. We've been exactly where you are now, overwhelmed with funding options, so busy you can't think straight - let us do all the legwork for you.
There is absolutely no obligation to accept any of the quotes that land in your inbox.