eCommerce Business Loans
If you own an online business, an eCommerce business loan is a great way to help you grow. We help you find financing options for businesses of all sizes. Discover how easy it is to get started today with our business loans from £1,000. Find out more about eCommerce financing below.
Compare a wide range of lenders and rates
Check your eligibility in minutes
Find out how much you could borrow
Get Started
It's fast, free and won't affect your credit score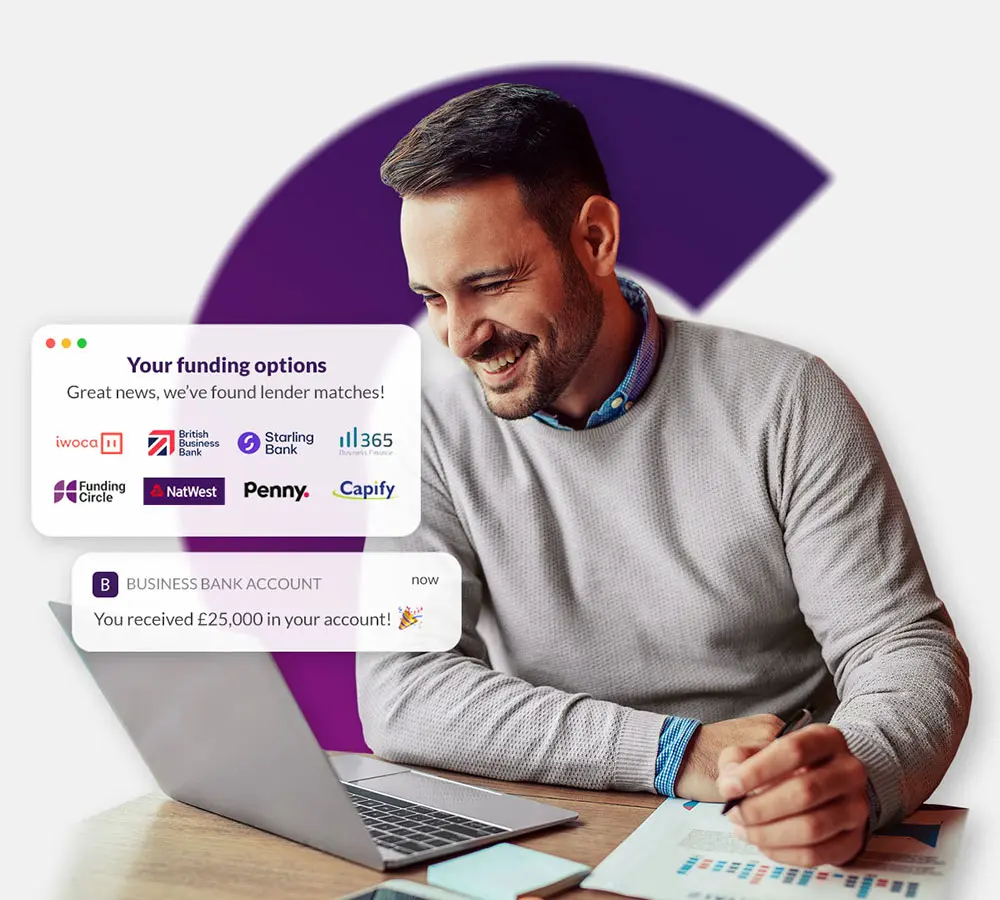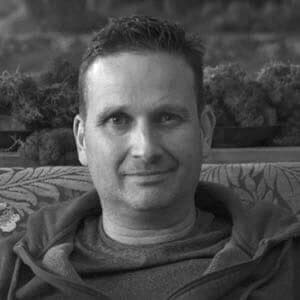 What is an eCommerce loan?
An eCommerce business loan is a way to get money to help your online business grow. You can apply for a business loan or a merchant cash advance. With merchant advances, you get a loan based on how much money you will make in the future, paying back the loan as a fixed percentage of the money you make from sales. But with an eCommerce business loan, you borrow a lump sum and repay in fixed monthly instalments.
A business loan gives you working capital to help you remain competitive in the eCommerce marketplace.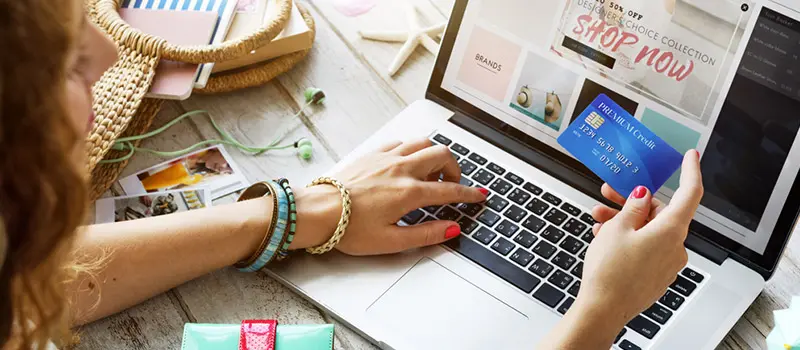 How does eCommerce financing work?
eCommerce financing works similarly to other types of business finance. Depending on the financing you choose, you are required to repay your loan with interest through monthly payments. Whether they're fixed, or flexible repayments depends on the type of loan you apply for — i.e. business loans or merchant cash advances.
Applying for any type of eCommerce finance is straightforward, and to get started, all you need to do is fill in this short quote form to find out what you're eligible for.
---
What are the different types of funding for eCommerce business?
The three most popular financing options for eCommerce businesses are:
Secured business loans
A secured business loan is a loan secured using collateral such as commercial property. Secured loans are a great option if your eCommerce business has bad credit or you're looking for lower interest rates and higher loan amounts. With higher loan amounts, you can invest in all aspects of your eCommerce business — update your customers' experience, overhaul your eCommerce website — the choice is yours.
Unsecured business loans
An unsecured business loan is quicker to apply for as you're not having to secure the loan with an asset. These loans pose more risk for lenders, so you can expect to pay higher interest and access lower loan amounts. With loans up to £500,000+, you can still invest a great deal into your eCommerce business — re-brand your business, invest in new product lines, or boost your eCommerce brand's awareness through marketing campaigns.
Merchant cash advance
Applying for a merchant cash advance could be a great option if your eCommerce business is seasonal, as the repayments ebb and flow with your monthly card sales. Repaying a percentage of your eCommerce sales means you don't have to worry about paying fixed monthly repayments, which means better cash flow and more money in the business to reinvest in stock.
---
The state of eCommerce
More customers are turning to online shopping, with eCommerce now responsible for 38% of all retail spending. Online, you're no longer competing with local high-street retailers, you're competing at a global level.
One search and consumers are faced with thousands of results, all promising the best products and services. To succeed in eCommerce, you need to optimise product listings, capture audience attention, and then, once they're on your site, you need to convert them.
To invest in your business, you need working capital. And that's how an eCommerce loan can help you. Use your loan to buy stock, invest in new opportunities, upgrade your eCommerce website, or improve your customers' buying experience.
---
The benefits of eCommerce business loans:
Here's why you should consider an eCommerce loan for your online business:
You can grow your online business quickly
Low-risk funding options
Easy online applications
Affordable monthly repayments
Receive funding quickly
---
Can I get a loan for my eCommerce business?
As long as you're an eCommerce business, you can apply for eCommerce finance. So regardless of whether you have an eBay store, an Amazon shop, or you sell directly from your website — you can apply.
Lenders will usually look at your trading history and run credit checks to ensure you're suitable. But don't worry, you can still apply for a bad credit business loan if you don't fit their eligibility criteria.
It's important to note that lender criteria differs, so if you don't suit one lender, chances are there are others willing to review your loan application.
If you're a brand new eCommerce business, there are still financing options available to you - check out startup business loans for more information.
---
Does my eCommerce business qualify?
Wondering if you're eligible to apply for an eCommerce business loan? Each lender's criteria will differ, but generally, to qualify for an eCommerce loan, you need to be able to check off these four things:
You're a UK-registered eCommerce company
You've been trading for at least 6 months
You're over the age of 18
Your monthly business revenue is at least £3,000
---
What should I spend my eCommerce business loan on?
An eCommerce business loan can be spent on anything business-related. If you're not sure how best you could make use of your eCommerce business loan, here are a few ideas to get you started:
Upgrade your eCommerce website: Your website is a 24/7 salesperson, you need it to perform its job. Re-optimise product descriptions, enhance your digital shelf and improve your customers' buying experience.
Marketing and Advertising Costs: You need to market your business. Otherwise, no one will know you exist. Use your eCommerce loan to trial new campaign ideas and see what converts users best.
Buy Stock: Stock is expensive, so buying in bulk can mean you take advantage of discounts. Plus, buying more stock means you're well-equipped for busy periods.
With working capital, you can afford to take calculated risks, trialling strategies you wouldn't have tried before. It's risks like these that can help you grow your business quickly.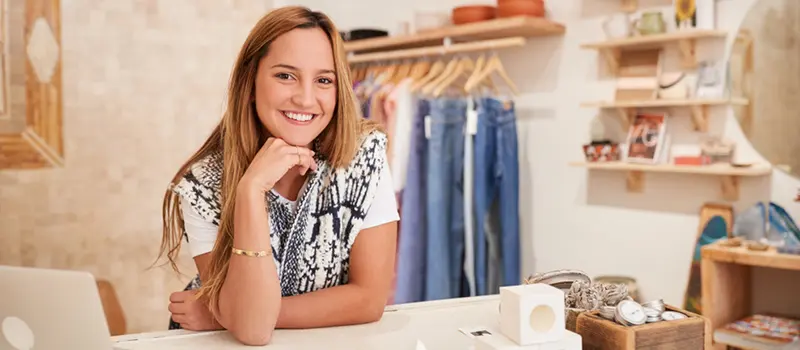 Do I have eCommerce startup funding options for my new business?
Yes. There are plenty of funding options for eCommerce startups. Currently, there are over 150 schemes on the government website to help you finance and grow your business.
Whether you're looking for a cash injection, business advice or access to free courses to help you grow your business — you're best starting there. See what business grants are available by using our free business grant finder tool.
Applying for grants and schemes can be worthwhile if your business meets the strict criteria, but you should be aware that these schemes are competitive and the application process can be lengthy.
As an alternative to business grants, if your startup has been trading longer than six months, you could be eligible to apply for an eCommerce loan.
If you're still on the fence about applying for eCommerce finance, there are other ways you can raise funding such as crowdfunding or equity finance (e.g. angel investments and venture capital).
---
Why choose Capalona to arrange eCommerce lending for your online business?
Our eCommerce loan comparison tool is 100% free for you to use. We work alongside a panel of trusted UK alternative finance lenders offering fast and flexible finance for thousands of SMEs just like you.
We understand how overwhelming searching for business finance can be, which is why we designed our free loan comparison tool. Fill in our short form and tell us what you're looking for and we'll show you all the relevant lenders and their loan offers. Find and compare eCommerce lenders now.
What our customers say...
Adrian T
5/5
Amazingly fast, efficient service, minimal paperwork. So much faster than my business bank of twelve years.
4.70 out of 5 based on 86 reviews
Reviews last updated on 12 Oct 2023