eBay Loans
eBay seller loans provide access to funding for UK businesses selling through the eBay marketplace. Boost your cash flow with our eBay financing options and grow your business today.
Compare a wide range of lenders and rates
Check your eligibility in minutes
Find out how much you could borrow
Get Started
It's fast, free and won't affect your credit score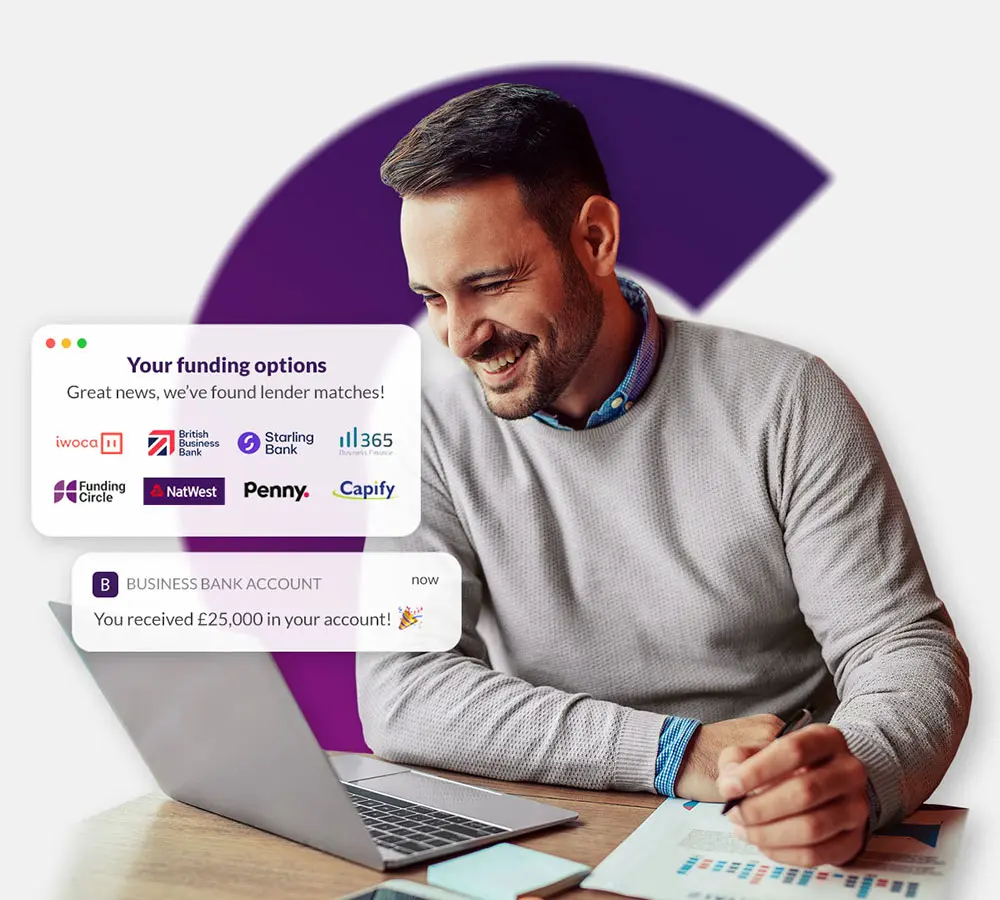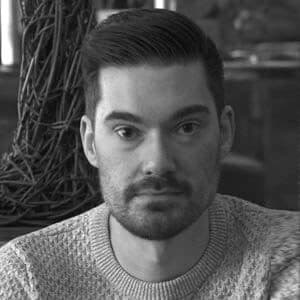 When you tell people you own and run an eBay business, they might jump to the conclusion that it's a hobby business. However, that's not the case for many eBay sellers - they're an e-commerce business and should be treated as such. Since the start of the pandemic, eBay has witnessed a 237% rise in the number of small businesses joining its platform, equivalent to one new business registering every two minutes.
With competition growing, it's important to invest in your business and focus on how you can set your eBay firm apart from the crowd! But if you've struggled to get hold of funding for your business, you're in luck, eBay has introduced capital for eBay businesses.
eBay financing has been designed specifically for small businesses to help plug the financial gap SMEs have experienced. eBay states 40% of small business owners have been denied credit from a bank.
So if that's you, you're in luck - an eBay loan could be the answer to your funding problems.
---
What is an eBay seller loan?
An eBay seller loan is a same-day business loan to help eBay sellers grow their business. The injection of cash can give eBay trader businesses a boost, regardless of whether they are in the business of selling clothing and shoes, homemade jewellery, or electronics. eBay loans are fast to secure and give sellers flexibility.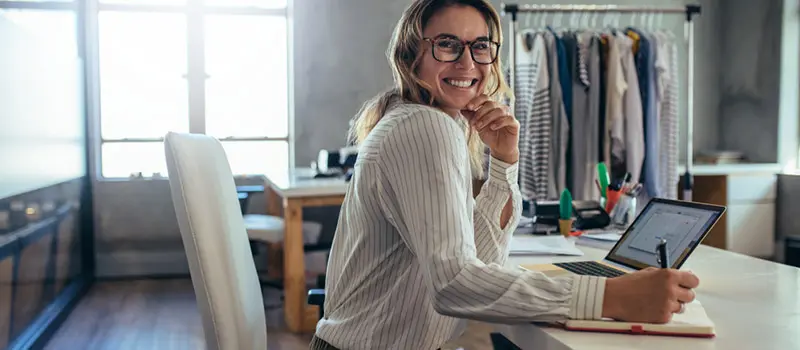 ---
How does eBay financing work?
eBay financing works by providing sellers cash to help keep business operations running smoothly. How eBay financing gets used depends on the type of finance you choose. If you secure a term loan, for example, you'll have between one year and five years to repay the loan in fixed monthly instalments.
Alternatively, you might opt for a short-term eBay business loan to cover smaller, more immediate funding needs. Some eBay sellers find that a merchant cash advance is best suited to their business model, as with this option, repayments are aligned with your business revenue.
When it comes to business loans for eBay sellers, more and more options are entering the market.
---
Different types of eBay financing for sellers:
There are now a variety of financing options available to you as an eBay seller. You can access funding solutions from term loans and flexible lines of credit to merchant cash advance (repay as you earn) and Government-backed schemes.
The choices might seem overwhelming, but the finance you choose should align with what works best for your business. You might find being able to dip in and out of a credit facility is the best option for your seasonal business. Or you might want to pay fixed monthly repayments for your loan, in which case, a term loan might be best.
---
How could an eBay loan help my business?
There are so many ways eBay loans can benefit your company! An eBay business is just like any ecommerce retailer. At times, the thought of buying stock before customers have bought out your current stock can be daunting. With eBay financing, your business can benefit from a cash injection that can be used to expand your online empire.
---
What can you use your eBay loan for?
Your eBay loan can be used however you see fit, but many sellers choose to use their loan for the following reasons:
Buy more stock: Order stock a few months in advance so you can prepare for seasons ahead, or take the plunge and try out new markets.
Hire staff: Changing seasons bring different staffing needs, and a loan can ensure your staffing needs are met, whatever the time of year.
Upgrade your tech: Investing in new technology can be expensive, but, ultimately it's worth it if it helps your business operate seamlessly and if it gives your customers an experience that meets or exceeds their expectations.
Market your business: Marketing can be expensive and, for many businesses, it falls by the wayside. Use your eBay seller loan to allocate a marketing budget and get your business name out there.
Pay eBay seller fees: You can use your loan for any business purpose, including paying your eBay seller fees (listing and final value fees).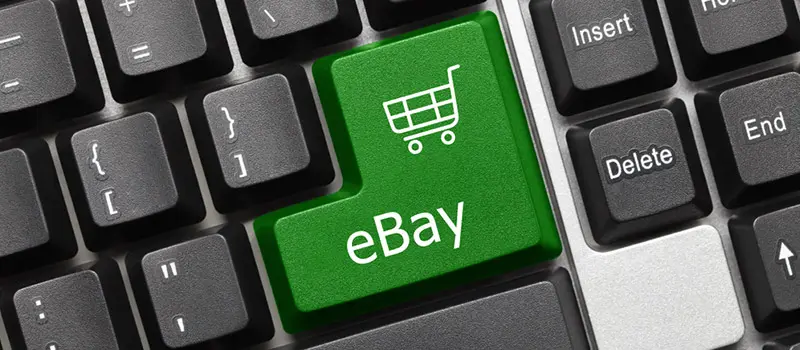 ---
What are the benefits of eBay loans?
Just like with any loan, an eBay loan gives you peace of mind. It can help temporarily with cash flow and give you the confidence you need to make business decisions without worrying about how you're going to fund them.
To grow a business, you have to take calculated risks, whether that's investing in new stock or making sure your cash flow is healthy to keep the business thriving. eBay financing is transparent and they're flexible to suit your specific business needs.
Whatever you need your eBay business loan for, it's there to help you. And so are we. As a broker, our service is 100% free for you to use. We work with a variety of eBay loan lenders who have your business's best interests at heart.
---
Is my business eligible for an eBay loan?
eBay seller loan eligibility criteria differ between lenders, but most will ask that you've been actively trading for at least three months and are making at least £500 a month in sales - online or in-store.
This is good news for the 300,000 SME sellers on eBay in the UK. Just because you're a smaller outlet no longer means you can't easily access the finance you need. There's no need to worry about being excluded by traditional lenders like high street banks anymore; instead, there are plenty of alternative lenders ready to help you grow your business.
It's important to note that eligibility criteria may differ from lender to lender.
---
How much eBay financing could I access?
eBay small business sellers can access anywhere between £500 and £1,000,000 - the higher your monthly sales and the longer you've been trading, the more money you can secure. And the best thing? You could receive the cash the same day that you apply or, in some cases, the next working day. Applying online to see your eBay funding options takes two minutes - what have you got to lose?
---
Can I get eBay finance with bad credit?
When it comes to applying for eBay finance, bad credit isn't necessarily an issue. The financial options offered to you will be based on the sales you make through eBay and any sales you make offline in your shop (if you have one). When applying for eBay finance, there isn't much emphasis on your personal credit score when applying, so if your credit score is poor or you don't have any business credit, don't worry; you can still apply.
Your personal credit isn't affected when you apply for an eBay loan, as the process just requires a soft credit check (rather than a hard credit check). This means it won't show up on your credit file to other lenders. However, depending on the lender, if you decide to take out a loan the lender might perform a hard check.
Some lenders may ask for a minimum credit score to consider you for eBay finance. That's why it's important to shop around for the best-fit lender.
---
How can I get an eBay loan?
There are a variety of online lenders working with eBay to provide funding. You can apply for an eBay seller loan directly through the eBay platform, or you can use an online loan matching broker, like us, to help you find the best eBay loan lender for your needs. An impartial broker will locate the best financial options for your small business on your behalf.
Applying for an eBay loan is straightforward. To start the process, simply fill in our short form. Then you can relax, we do all the hard work for you. We'll match your needs with the best fit lenders on out panel - There's absolutely no obligation to apply with any lender you are matched with.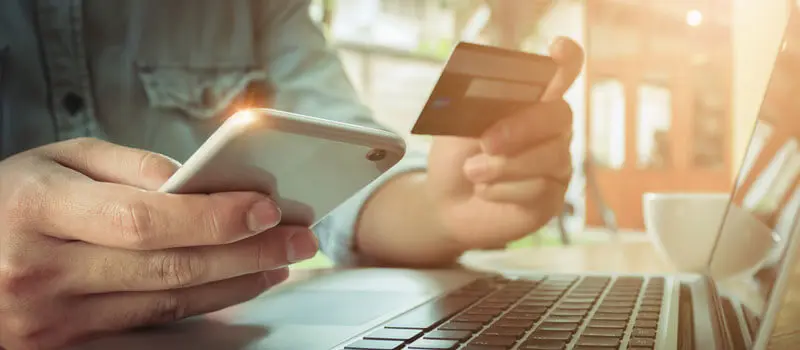 ---
Why choose Capalona to arrange eBay financing?
Here at Capalona, we're impartial! All we care about is ensuring businesses of all shapes and sizes get access to eCommerce funding. We offer a completely free service and work alongside many trusted UK lenders who specifically offer eBay seller finance.
Ultimately, we're here to help you find and compare the best eBay loan deals on the market, without spending hours stressing over your decision. We work alongside many trusted UK lenders who have helped thousands of businesses grow; - let us help you, too.
What our customers say...
Adrian T
5/5
Amazingly fast, efficient service, minimal paperwork. So much faster than my business bank of twelve years.
4.70 out of 5 based on 86 reviews
Reviews last updated on 12 Oct 2023