We understand that developments and new build projects - no matter the scale - can require heavy capital investment, the investment you might not have or want to part with immediately. Our knowledge of this sector helps us identify the best funding solution - helping you deliver your next project with ease.
What is property development finance? How does it work? What are the benefits? Types of property development finance available to developers Does my business qualify? Are there any brokerage fees? Why Capalona?
The demand for new builds is intensifying, but traditional forms of lending from high street banks are in decline - that's where we come in. We can help you find the right loan for property development projects.
There are many funding options available for property developers. We help you navigate the maze of options by identifying the right solution suited to your circumstances.
This customised approach means the funding arrangement suits your specific needs. We aim for a fast turnaround which enables you to move forward with your project - whether you're refurbishing, renovating or building a property - the monetary roadblocks will be lifted.
Our property development loans are not just for experienced property developers or commercial landlords - we're here for you even if just starting out with your first building project. We offer a free assessment and indicative terms.
What is property development finance?
Property development finance is a range of loan solutions for property developers, housebuilders, landlords and more. Serving both the residential and commercial construction sectors in the UK, it provides the required capital, which is often critical to the success of a development project.
It can be used to fund a wide variety of development ventures - including, but not limited to:
Residential development for large or small new build schemes
Land purchase fees
Property purchases
Commercial projects - New builds, conversions or change-of-use
Construction costs
Mezzanine and Development bridging
Property refurbishments
Mixed-use development
Conversions
Part completed schemes
Pre-planning bridging finance
Buying at auction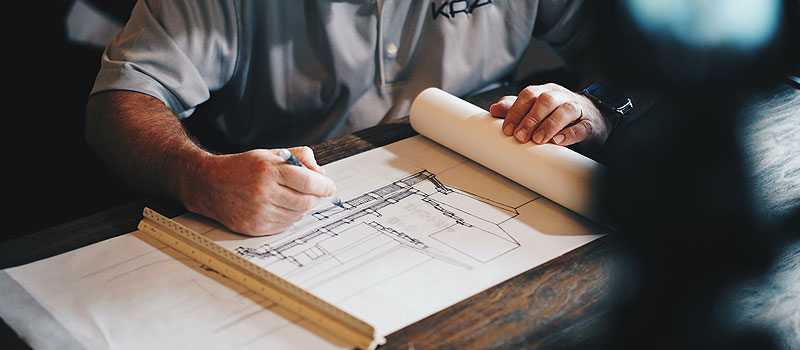 How does property development finance work?
Property development finance is a suite of funding options available for your business. By identifying the scope and scale of your project with our team, we can help identify the best funding solution you require. From short term borrowing through bridging and auction finance, property development mortgage facilities and joint venture finance, there is always a solution available for your next project.
Did you know:
The market size of the UK's Building Project Development industry was £34.2bn in 2019 and is expected to increase by 4.1% in 2020, according to a recent
'industry report by IBISWorld.
What are the benefits of property development finance?
Property development finance can be used to fund a range of construction ventures, such as new build developments - including single plots, multiple schemes and commercial accommodation. You can use it to finance property conversions, refurbishments and the purchase of land.
Aside from the variety of projects the loan can help you complete, what are its other benefits?
You can take on bigger projects
One of the most significant benefits of this credit facility is that it offers borrowers the ability to access a larger sum of money. This, in turn, gives you scope to work on projects you wouldn't ordinarily have been able to work on.
Being able to access extra funding means you might be willing to take calculated risks on bigger projects, which can mean substantial growth for your business. It also means you can showcase a more varied project portfolio to potential clients.
You spend less of your money
With a high percentage of GDV (Gross Development Value) funded by the property development loan, you don't have to pour your savings into the project. This means you are free to take advantage of other opportunities that come your way or invest in other areas of your business.
Not having to part with your own money initially means you give yourself a bit of financial freedom.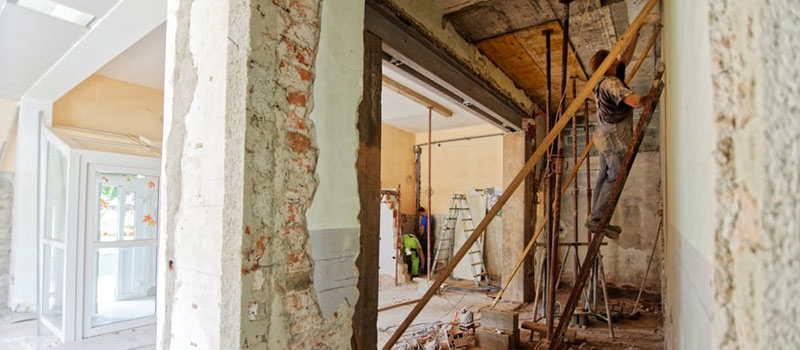 Types of property development finance options available to developers
There is a range of property development finance for residential, commercial and mixed-use developments to suit your business growth objectives and current financial circumstances.
Commercial mortgages
If you're hoping to secure a commercial property mortgage - whether it's purchasing a commercial building or buying the building you're renting currently, we can help you find the best mortgage product for you.
If you're an existing business, it is easier for you to secure a commercial mortgage as you have evidence of solid trading history - but as a startup, understandably, the risk increases for lenders. That doesn't mean you can't find a commercial mortgage for your startup business, but you wouldn't have the choice of lenders or favourable rates an existing business would receive.
Read more about commercial mortgages here. You can also use our property development loan calculator here.
Bridging finance
A bridging loan for property development is a good option when looking to securing a property deal or bridge a cash shortfall on a development site. As a short-term finance option, commercial bridging finance acts as an interim funding solution while you're securing a long-term arrangement. This long-term arrangement is to bridge the financial gap when acquiring a commercial mortgage, large property developments or office locations.
If your project is a sizable commercial investment, read more about the bridging finance qualifying criteria.
Auction finance
As a commercial landlord or property developer, you might be hoping to purchase a commercial property through an auction house, we can help you secure the funds required for your purchase in advance.
Similar to when you purchase a residential property, auction finance provides you with an "agreement in principle" - giving you the freedom and flexibility to bid for the property whilst knowing that the funding is agreed in principle.
If you're a first-time property developer, auction finance is a great way to acquire property, especially when you are looking for a return on investment. Often properties at auction are below market value and for some developers make good investments.
For more information, visit our Auction Finance page.
Mezzanine Finance
Mezzanine funding is a facility that is used by property developers to finance a part of the construction development's project costs. It also helps to reduce the amount of capital deposit that you have to raise to get your project going.
The funding is released to you as the project work progresses. This type of funding is generally secured on a second charge alongside the main funding line for the development project.
For more information, visit our Mezzanine finance page.
Portfolio Finance
If you have a number of properties in your existing portfolio, you could consolidate your portfolio as a whole to secure further finance to purchase residential or commercial property. This is called portfolio finance. If you are a professional investor or landlord, we can help you secure future funding whether you have two properties or fifty plus.
Utilising portfolio finance helps you to reduce overall costs as well as spread the risk across multiple properties which in turn maximises the potential for your return on investment.
Commercial Buy-to-Let Mortgages
A commercial buy to let mortgage is used to purchase a commercial property which can then be let to another business. It can be otherwise known as a Commercial Landlord Mortgage, Business Buy to Let Mortgage or Commercial Investment Mortgage.
A standard buy-to-let mortgage is generally used for residential purposes, whereas a commercial buy-to-let is designed specifically for business where there is no residential element involved.
We can help with your commercial buy-to-let mortgage on your next property whether it is currently occupied or not. If the property you are looking to invest in already has a commercial tenant occupant, it can make the application process easier as the property is already generating an income.
100% Joint Venture Finance
With Joint Venture finance, a developer can, in certain cases, secure 100% of the funds required for the entire project. The JV investor will front all of the capital required for the development lifecycle and take an agreed profit share from the development profits.
This type of development funding has certain caveats, including that the project can fulfil its return on investment and that the developer has had extensive past experience with other successful development projects.
You can read more about 100% JV finance here.
How we can help
As a property developer or commercial landlord, refurbishing, renovating or investing in commercial property will support your expanding portfolio, which, in turn, helps you grow and develop your business. But the financial aspects associated with portfolio growth can demand heavy investment.
At Capalona, we offer a wide range of commercial property finance options so we're confident we can help you secure the best-suited funding product available to achieve this growth.
Does my business qualify for property development finance?
As we've already mentioned, whether you're a first-time developer or you've got decades of experience behind you - we can help you secure the finance you need.
Our portfolio of lending products are funded through an established and extensive network of UK lenders, so we are confident we can find the property development finance solution that suits your needs.
The eligibility criteria for property development finance can vary depending on the lender and product, but here's a basic list of the criteria you may be expected to meet:
Sole traders, Limited Companies, and LLPs based in the UK
Experienced and first-time property developers
Experienced developers must have a good trading history
Planning permission in place (Outline planning stage with an application pending for the full permission is accepted)
Developers to show they have sufficient 'own funds' in place
How can you get funding for property development? The application process is straightforward. Just fill in our short online application, and one of our partners will call you back and give you more information and discuss your project in more detail: get your development finance quote today.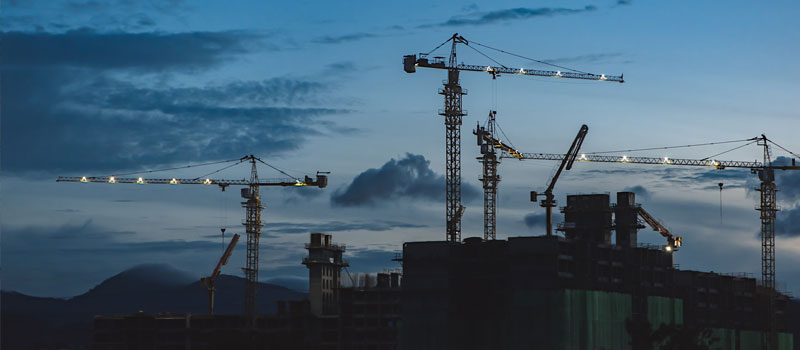 Are there any brokerage fees?
Sometimes brokers charge customers for their services. This is typically called an 'arrangement fee' and can be a fixed value. Property development brokers can also receive a commission from the lender based on the customer successfully securing funds from the lender.
Why choose Capalona?
Over the years, we have formed close relationships with our finance providers that have a sound understanding of the construction industry and property sector - making them ideally positioned to give you informed and insightful advice and guidance.
We are passionate about finding and securing the funding our customers need. We serve to cut through the business finance confusion, helping and directing property developers to the best-suited product for them.
If you're hoping to grow and build your business, take on new projects and maintain high-quality standards without compromising financially - which is an outcome most companies dream of - then we can help you.
Have you got further questions? Contact our friendly team today for more information or if you're ready for a quick quote with no obligation to proceed…apply now.