Property Development Finance
Whether it's land, building or development costs, property development finance can help fund your next residential, commercial or mixed-use building projects.
Compare a wide range of lenders and rates
Check your eligibility in minutes
Find out how much you could borrow
Get Started
It's fast, free and won't affect your credit score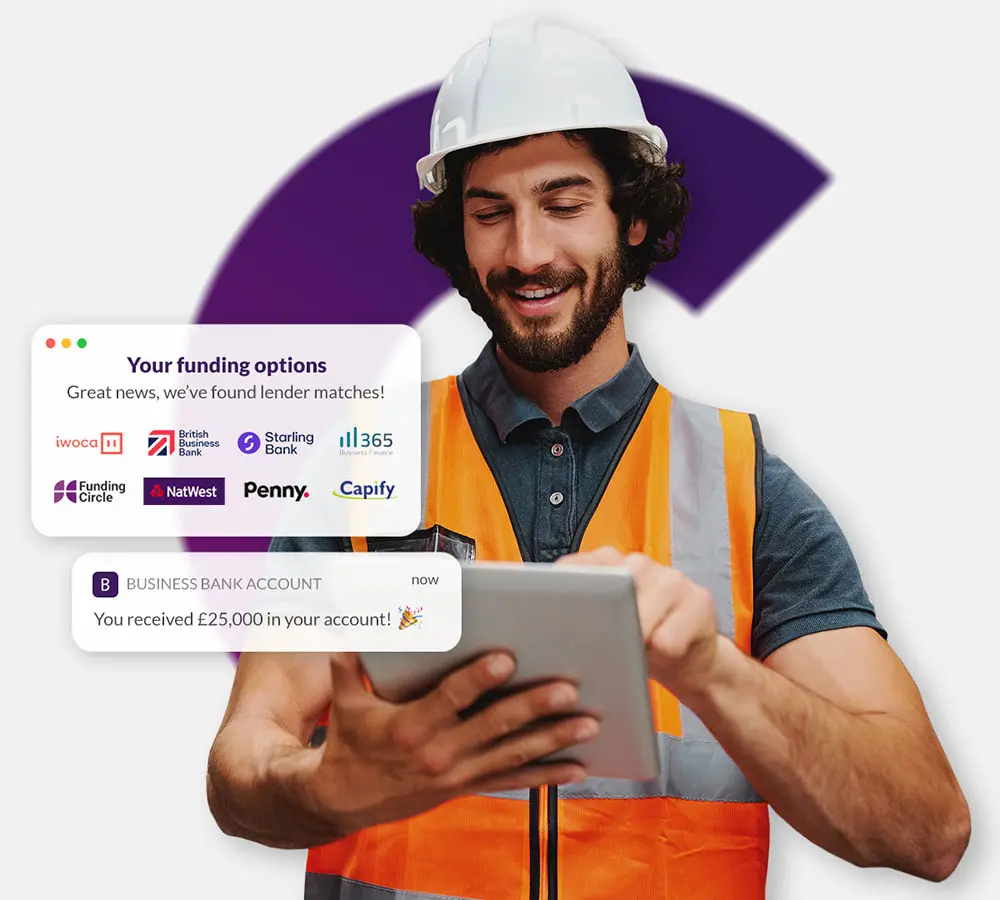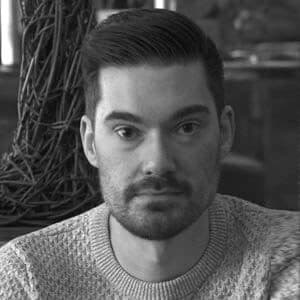 What is property development finance?
Property development finance is a form of business funding that can be utilised to facilitate large-scale commercial, residential and mixed-use property development. It is an umbrella term that covers different types of development finance, including mortgages and bridging loans.
Property development finance includes a range of loan solutions for property developers, housebuilders, landlords and more. Serving both the residential and commercial construction sectors in the UK, it provides the required project capital, which is often critical to the success of a development venture.
Development finance can be used to fund a wide variety of construction ventures - including, but not limited to:
Residential development for large or small new build schemes
Financing land purchase
Property purchases
Commercial projects - New builds, conversions or change-of-use
Construction costs
Mezzanine and Development bridging
Property refurbishments
Mixed-use development
Conversions
Part completed schemes
Pre-planning bridging finance
Buying at auction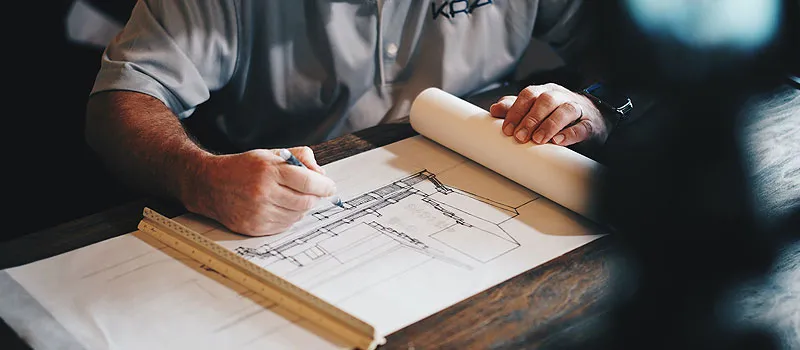 ---
How does property development finance work?
Property development finance works to facilitate construction projects, helping to cover a large amount of the associated costs. As mentioned, property development finance is essentially a suite of funding options available to your business.
Did you know:
The market size of the UK's Building Project Development industry was £34.2bn in 2019 and is expected to increase by 4.1% in 2020, according to a recent
'industry report by IBISWorld.
Our business finance matching platform can help identify the best funding solutions for your business's needs. From short term borrowing through bridging and auction finance, property development mortgage facilities and joint venture finance, there is always a solution available for your next project.
---
Property development finance explained
The process for using property development finance will largely depend on which specific type of funding you choose. In the event your business needs a property development loan, you will work together with the property development finance lender to find out how much funding you can get.
The first step will typically include a valuation report by a third party. This will help to determine the current value of the property prior to its refurbishment, the build costs, and the gross development value (GDV) once the property works have been completed.
Property development finance lenders typically lend between 65% - 100% of the build cost, but bear in mind that property development finance rates will usually include additional fees and charges.
---
How long are property development finance terms?
Typically, most property development loans are used for a period of 18 - 24 months. However, the exact length of this short-term development solution will depend on the type of venture being funded. Smaller, more straight-forward projects may only be financed for a 6 month term.
---
What property development finance rates can I expect?
In order to qualify for the best property development finance rates, you need to be able to put down a substantial upfront deposit and have a good track record when it comes to developing similar projects.
Lenders will prefer the project to be lower risk, and you can usually get better rates for property development loans when you borrow higher sums. Typically, development finance rates start from between 4.5% - 5% per year.
---
What are the benefits of property development finance?
Property development finance can help you complete a wide range of ventures, including single plots, multiple schemes and commercial accommodation. It can also be used to finance property conversions, refurbishments and land purchase. So, aside from the variety of projects these property development loans can help to facilitate, what are the other benefits of property development finance?
Take on bigger development projects
One of the most significant benefits of this property development funding is that it offers borrowers the ability to access a larger sum of money. This, in turn, gives you scope to work on projects you wouldn't ordinarily have been able to work on.
Being able to access extra funding means you might be willing to take calculated risks on bigger projects, which can mean substantial growth for your business. It also means you can showcase a more varied project portfolio to potential clients.
Spend less money
With a high percentage of the gross development value (GDV)funded by the property development loan, you don't have to pour your savings into the project. This means you are free to take advantage of other opportunities that come your way or invest in other areas of your business.
Not having to part with your own money in the initial stages means you give yourself and your business greater financial freedom.
Increase your ROI
When you put less money into a development venture and only slightly reduce the profits, you will be able to benefit from far greater returns on the money you have invested.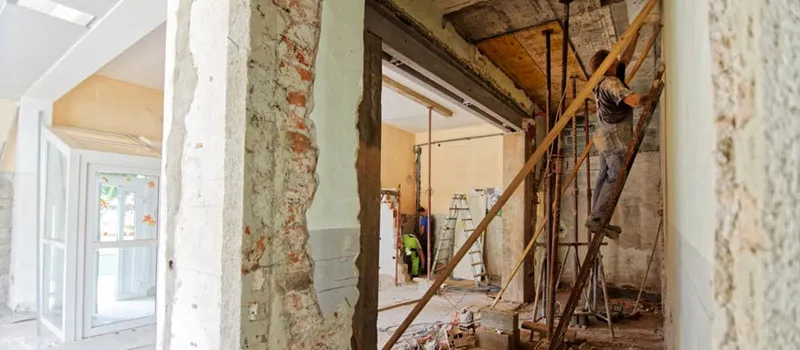 ---
Types of property development finance options available to developers
UK property developers have a range of property development finance options at their disposal. Although construction ventures require significant upfront costs, there are fortunately lots of solutions on the market. The development finance you choose will depend on your business growth objectives and current financial circumstances. The main types of property development finance include:
1. Commercial Mortgages
A commercial mortgage can be used if you are looking to purchase any type of space that is not private residential property. This can include land, warehouses, office buildings and shops. Commercial mortgages operate similarly to private, residential mortgages in that the cost of purchase is spread over time.
If you're hoping to secure a commercial property mortgage - whether it's for purchasing a commercial building or buying the building that you're currently renting currently, we can help you find the best development mortgage product for you.
If you're an existing business, it is easier for you to secure a commercial mortgage as you have evidence of solid trading history - but as a startup, understandably, the risk increases for lenders. That doesn't mean you can't find a commercial development mortgage for your startup business, but you wouldn't have the choice of lenders or favourable rates an existing business would receive.
Read more about commercial mortgages here. You can also use our property development loan calculator here.
2. Bridging Finance
Bridging finance can be used when you want to buy a new business, purchase commercial property to add to your portfolio or acquire mixed-use builds that are partly commercial. It can also be useful when bridging a cash shortfall on a development site.
A bridging loan is a type of short-term finance that is only typically used for 12 months. It can help to 'bridge the gap' and act as an interim funding solution while you're securing a long-term arrangement.
This long-term arrangement is to bridge the financial gap when acquiring a commercial mortgage, large property developments or office locations. It's important to note that when using commercial bridging finance for property development, the use of the space has to be over 40% commercial.
If your project is a sizable commercial investment, read more about the bridging finance qualifying criteria.
3. Auction Finance
Auction finance can be used to secure residential, commercial and mixed-use property quickly, usually in a matter of days. It involves the process of purchasing properties at auctions that are below-market-value.
When you buy a property at auction, you need to have enough working capital to be able to put down a deposit on the same day, which is usually 10% of the property's purchase value. After the non-refundable deposit has been paid, there is typically a 28 day window to complete the purchase.
As a commercial landlord or property developer, you might be hoping to purchase a commercial property through an auction house, if so, we can help you secure the funds required for your purchase in advance.
Similar to when you purchase a residential property, auction finance provides you with an "agreement in principle" - giving you the freedom and flexibility to bid for the property whilst knowing that the funding is agreed in principle.
If you're a first-time property developer, auction finance is a great way to acquire property, especially when you are looking for a return on investment. Often properties at auction are below market value and for some developers make good investments.
For more information, visit our Auction Finance page.
4. Mezzanine Finance
Mezzanine finance falls somewhere in between debt finance and equity finance. Mezzanine funding is a facility that is used by property developers to finance part of their construction development's project costs. It also helps to reduce the amount of capital deposit that needs to be raised to get a project going.
Though mezzanine finance is one of the highest-risk forms of borrowing, it offers some of the greatest rewards to businesses for acquisitions, management buyouts and financing of large ventures. Usually, the funding is released to you as the project work progresses. This type of funding is generally secured on a second charge alongside the main funding line for the development project.
For more information, visit our Mezzanine finance page.
5. Portfolio Finance
If you have a number of properties in your existing portfolio, you could consolidate your portfolio as a whole to secure further finance to purchase residential or commercial property. This is called portfolio finance. If you are a professional investor or landlord, we can help you secure future funding whether you have two properties or fifty plus.
Utilising portfolio finance helps you to reduce overall costs as well as spread the risk across multiple properties which in turn maximises the potential for your return on investment.
6. Commercial Buy-to-Let Mortgages
A commercial buy to let mortgage is used to purchase a commercial property which can then be let to another business. It can be otherwise known as a Commercial landlord mortgage, business buy to let mortgage or commercial investment mortgage.
A standard buy-to-let mortgage is generally used for residential purposes, whereas a commercial buy-to-let is designed specifically for business where there is no residential element involved.
We can help with your commercial buy-to-let mortgage on your next property whether it is currently occupied or not. If the property you are looking to invest in already has a commercial tenant occupant, it can make the application process easier as the property is already generating an income.
7. 100% Joint Venture Finance
With joint venture finance, a developer can, in certain cases, secure 100% of the funds required for the entire project. The JV investor will front all of the capital required for the development lifecycle and take an agreed profit share from the development profits.
This type of development funding has certain caveats, including that the project can fulfil its return on investment and that the developer has had extensive past experience with other successful development projects.
You can read more about 100% JV finance here.
---
Does my business qualify for commercial development property finance?
The eligibility criteria for property development finance can vary depending on the lender and product, but here's a basic list of the criteria you may be expected to meet:
Sole traders, Limited Companies, and LLPs based in the UK
Experienced and first-time property developers
Experienced developers must have a good trading history
Planning permission in place (Outline planning stage with an application pending for the full permission is accepted)
Developers to show they have sufficient 'own funds' in place
Our business finance platform helps identify the best funding solutions for your specific needs, allowing you to deliver your next property development project with ease. So, whether you're a first-time developer refurbishing, renovating or building a property, or you've got decades of experience behind you - we can help match you to the right property development loan lenders.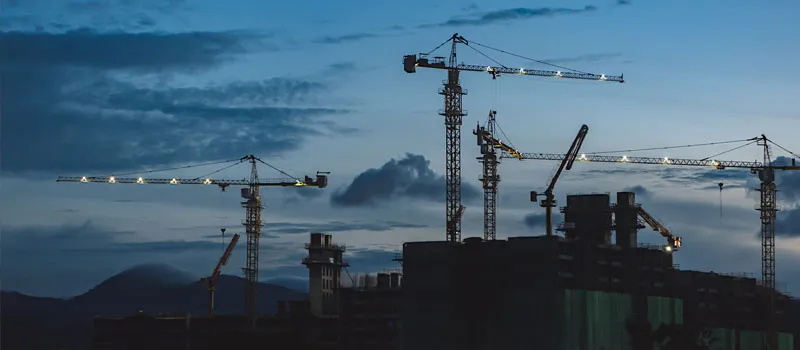 ---
Are there any brokerage fees?
Sometimes brokers charge customers for their services. This is typically called an 'arrangement fee' and can be a fixed value. Property development brokers can also receive a commission from the lender based on the customer successfully securing funds from the lender.
---
What are my property development finance options?
If you're not sure what property development finance options are right for your business, you can quickly check your eligibility against multiple lenders on our panel. We make it easy to navigate the maze of options by identifying the right solution to your circumstances.
We will find out what type of development project you're planning and recommend the most suitable options for you to compare. From commercial mortgages to bridging loans, we have experience in facilitating a wide range of property development finance to UK businesses.
---
Why choose Capalona to arrange property development finance?
Over the years, we have formed close relationships with our finance providers that have a sound understanding of the construction industry and property sector.
We are passionate about finding and securing the funding our customers need. We serve to cut through the business finance confusion, helping and directing property developers to the best-suited product for them.
If you're hoping to grow and build your business, take on new projects and maintain high-quality standards without compromising financially - which is an outcome most companies dream of - then we can help you.
We work with a platform of commercial property development finance providers and can help identify the development finance you need quickly. The panel of trusted property development finance lenders that we work with offer many different types of funding, so you can be sure you'll find the right solution for your business.
Ready to compare your property development finance options online? Get started today.
What our customers say...
Adrian T
5/5
Amazingly fast, efficient service, minimal paperwork. So much faster than my business bank of twelve years.
4.70 out of 5 based on 86 reviews
Reviews last updated on 12 Oct 2023