Commercial Mortgage Calculator
Calculate your UK business' mortgage payments with our free to use mortgage repayment calculator. Simply slide to adjust each bar to your required mortgage amount, interest rate and term and we'll do the rest!
Our simple solution lets you calculate commercial mortgage repayments with confidence - breaking down the total amount repayable into monthly repayments and interest costs.
Your results
---
Monthly Repayment
£
0
Monthly Interest Only Repayment
£
0
Arrangement Fee
£
0
Total Mortgage Amount
£
0
Total Repayable (full term)
£
0
Total Interest (full term)
£
0
---
This calculator is intended for illustration purposes only and exact payment terms should be agreed with a lender before taking out a loan.
THINK CAREFULLY BEFORE SECURING DEBTS AGAINST YOUR COMMERCIAL PROPERTY OR HOME. YOUR COMMERCIAL PROPERTY OR HOME MAY BE REPOSSESSED IF YOU DO NOT KEEP UP REPAYMENTS ON A MORTGAGE OR ANY OTHER DEBT SECURED ON IT.
---
Have you tried Capalona for a free no obligation quote?
Our mortgage repayment calculator explained:
Our commercial mortgage calculator is here to help you plan your budget and understand cash flow before committing to a commercial mortgage deal. It's important you're aware of the mortgage cost; that's why our business mortgage calculator breaks the mortgage payments down by interest-only repayments, total interest payable and total monthly repayments.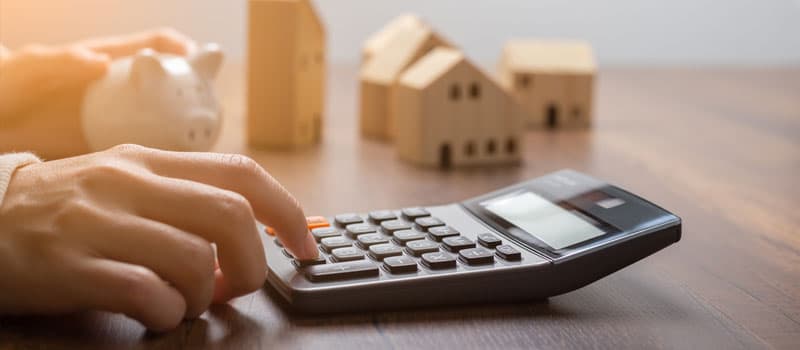 How does a commercial mortgage work?
A commercial mortgage works similarly to a residential mortgage; only you use the money for business purposes - buying commercial property or land for development, renovating a business property, and even buying vehicles or equipment. Like any mortgage, you'll secure a commercial mortgage against the property value and make monthly repayments over a period of time.
Depending on your business needs, you might not require a commercial mortgage. Read through other commercial property finance solutions available below:
Auction finance
If you're buying a property at auction, you need to complete the sale within just 28 days - that's where auction finance comes in handy. You can access funds in as little as 24 hours, purchase the auction property and repay the auction finance either from the sale of another property or your mortgage.
Mezzanine finance
Typically used as supplementary finance, mezzanine finance combines both debt finance and equity finance. If you can't repay the loan, the debt is converted into equity for the lender. Because it's long-term in nature, and you don't have to repay in monthly instalments, your project can benefit from an injection of cash immediately.
Property development finance
If you need heavy capital investment for your project, property development finance could be a better funding option for you. Use this finance for refurbishing, renovating or building your property, and repay the loan within 18 - 24 months.
How are commercial mortgage repayments calculated?
Monthly mortgage repayments are calculated based on the amount borrowed, the interest rate, and the loan term. Commercial mortgages usually come with variable interest rates rather than a fixed rate, but rates are determined by your company's finances, performance, and how much you want to borrow.
As an example, let's say you need to borrow £250,000 at an interest rate of 4% over 30 years. So your monthly repayments would be £1,193.54 unless you had additional fees to pay on top of this, such as an arrangement fee.
Work out your mortgage repayments with our commercial mortgage calculator above.
What is a loan to value calculator?
Loan-to-value or LTV is worked out by simply dividing the loan amount by the value of the property you're purchasing. When applying for a commercial mortgage, you can expect an LTV ratio of up to 75%, which means you're required to deposit at least 25% to secure the mortgage.
Let's say the commercial property is currently valued at £250,000; you'd have to part with £62,500 for the deposit at least to secure an LTV of 75%.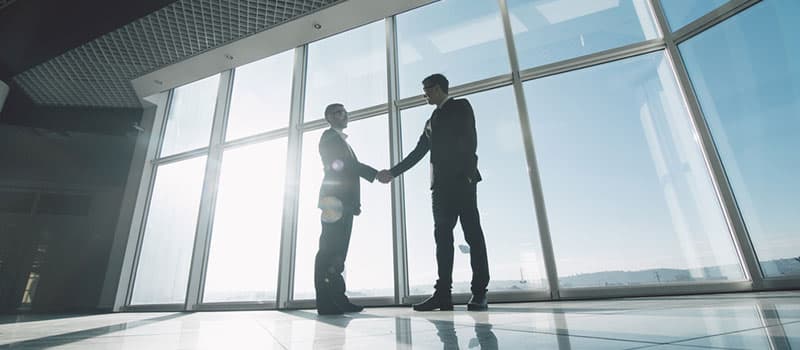 What is the average interest rate on a commercial mortgage in the UK?
Lending for businesses is bespoke, which means interest rates vary depending on several factors. Factors include the size of the loan you're looking for, your credit history, and the LTV, amongst other things. But you can expect interest rates anywhere between 1.5% and 7%.
Where can I compare commercial mortgage rates?
There are two options for you when comparing business mortgage rates. You can either use a broker like us to access suitable lenders or approach lenders directly to find out their best deals. Using a broker service to get quotes from business mortgage providers is less time-consuming, and you can easily compare rates side by side.
Get commercial mortgage quotes now.
What commercial mortgage fees should I expect?
You can expect to pay three main fees when applying for a business mortgage - an arrangement fee, valuation fee, and legal fees. If you use a specialist broker, you may also have a broker fee to pay, which is usually up to 1%.
Arrangement fee - you pay this to the commercial mortgage lender for arranging the mortgage. This fee can be around 2% of the loan amount.
Valuation fee - the lender will carry out a valuation of the property you're looking to buy; this incurs a fee. If any other reports or surveys are required, the lender will charge you a fee for these too.
Legal fees - these fees will depend on your solicitor and can cover site surveys and preparing any legal documents.
Different lenders might charge different fees, so the only way you'll truly understand which fees you're required to pay is to ask your lender directly.
How much deposit is required for a commercial mortgage?
A typical deposit to secure a commercial mortgage is between 25% and 40%. How much deposit you're required to put down depends on a few factors, for example, what kind of mortgage you're looking for (owner-occupied or commercial buy-to-let or residential buy-to-let mortgage) and your credit rating.
It is possible to find lenders willing to lend more than 75% LTV, but only if you have additional security to secure it with.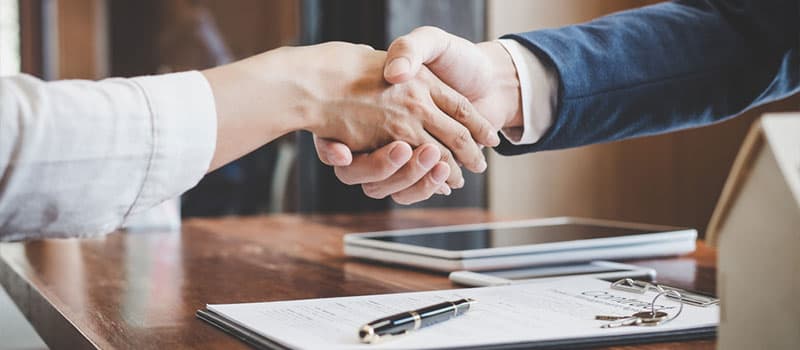 What is the eligibility criteria for a commercial mortgage?
Whether you're a startup or an established business, you will be eligible for a commercial mortgage.
Each lender's eligibility criteria will differ, but usually, you need to meet the below lending criteria.
Commercial mortgage lending criteria:
Two years of accounts
Evidence of assets, profit and credit records
Projected income
You might need property investment experience (check with your lender)
Have a deposit of at least 25%
If you're a brand new business, the lender might require you to provide almost 50% of the property price to lower the risk.
How long can I get a commercial mortgage for?
Terms can vary, but you can find commercial mortgages with repayment terms up to 30 years, with some lenders offering mortgages from just three-year terms. You could consider a bridging loan if you're looking for a loan with a shorter repayment period; these are usually repaid in full in just 12 months.
Should I go through a commercial mortgage broker?
With a mortgage broker, you're guided through the entire process, which means it can be less stressful for you. However, not every broker is independent, so you must explore any commercial relationships they might have in place; otherwise, you won't receive a transparent or unbiased service.
Why choose Capalona for my business' mortgage?
We exist solely to help you find suitable business finance solutions to help you grow; that's why we offer a FREE, no obligation quote service for commercial mortgages. Simply fill in a few basic details about the loan amount you're looking for and information about your business, and we'll match you with the best lenders.
After you've received your no-obligation quotes, you can compare them in your own time - the ball is entirely in your court. Decide to research a little more or accept one of our lender's offers - it's that easy.
Get commercial mortgage quotes.
THINK CAREFULLY BEFORE SECURING DEBTS AGAINST YOUR COMMERCIAL PROPERTY OR HOME. YOUR COMMERCIAL PROPERTY OR HOME MAY BE REPOSSESSED IF YOU DO NOT KEEP UP REPAYMENTS ON A MORTGAGE OR ANY OTHER DEBT SECURED ON IT.