There may come a time in your company's life that investing in new premises is a must, and it is then that you will likely need financing support in the form of a commercial property loan. Whether you are operating from rented premises and want the greater security that buying your own premises can bring; looking for a new, bigger base that can support your company's expansion; or even the opportunity to rent premises to others, you will need a business mortgage.
To choose the best commercial mortgage for you and your business, you need to understand what is available and how they work.
---
What are commercial mortgages?
A commercial mortgage is a loan that's secured against premises that are not residential. They can be used to purchase buildings for your own company or to rent out to others, either on a residential or a commercial basis (known as a residential or commercial buy to let mortgage). As with residential mortgages they can come with either variable or fixed interest rates.
However, commercial mortgages differ, as they are not regulated by the Financial Conduct Authority (FCA) and generally have higher interest rates. Although lower rates can sometimes be acquired by offering a higher deposit, this will depend on the individual lender, how much you want to borrow and your company's financial situation. It is worth bearing in mind that the interest on a business's commercial mortgage is tax-deductible.
There can also be extra costs associated with a business mortgage, although the specifics of this will vary depending on the lender. Due to these added expenses, it can be considered uneconomical to take a mortgage for less than £50,000 and some lenders may set minimum amounts at around £75,000.
A commercial property mortgage can be taken out and used for a range of properties, including buy-to-let investment properties (whether residential or business), warehouses, factories, owner-occupied businesses, such as retail premises or offices, pubs, hotels, farms, land or professional practices.
As commercial mortgage brokers, we work with the best UK alternative finance providers and have specialist advisors who can talk through the costings that affect you, provide information around the best commercial mortgages interest rates and the options that best suit your needs.
---
How do commercial mortgages work?
As with residential mortgages, commercial mortgages operate by securing a loan against the value of your premises – with a loan to value (LTV) ratio of up to 75%.
This means then that they often require a deposit of at least 25%, although some lenders will accept this security in the form of equity from another property or a charge over other assets, such as insurance or shares.
They can often be taken out for a term of up to 30 years and can be used on freehold and leasehold properties. However, in the latter case, this is generally arranged only if the lease is more than 70 years long and additional security may be needed.
Did you know:
You can use our commercial mortgage calculator to find 'how much can I borrow' and illustrate monthly repayment examples. You can view the calculator
here
.
---
What are the different types of commercial mortgages available in the UK?
Just like when buying your own home, there are various types of mortgages that can be taken out for business purposes. The type of business mortgage available to you will depend on the reason you need it:
Owner-occupied - this is ideal when you want to buy the premises from where you are currently working or when you want to buy new premises from which to operate.
Commercial buy to let mortgage - this option is available if you want to buy a building in order to rent it out B2B, i.e. to another company/companies. As it can be difficult to let commercial properties, lenders may require you to meet a higher level of factors in order for you to qualify.
Residential buy to let mortgage - this mortgage is offered for those who want to buy a building in order to rent it out to people to live in. This is often used by professional landlords or buy to let companies who operate in the same way.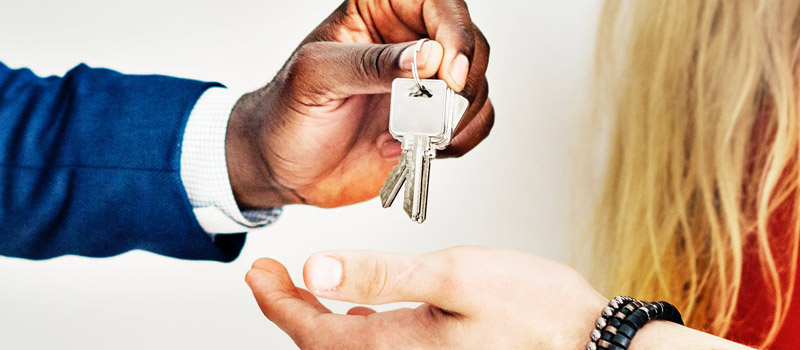 ---
Whart are the different types of commercial mortgage lenders?
Just as there are different types of business property loans, there are also different types of lenders - with varying advantages and disadvantages - to choose from when deciding which commercial mortgage is best for your business:
High street banks - as they are often long-standing and well-known, high street banks are able to offer competitive rates, larger loan amounts and shorter repayment periods. However, those with poor credit may struggle to be approved for a loan from a high street bank, as they can often have a laborious, stringent application process. Some may require a higher level of income for the same amount of loan provided by other lenders and it may take several months to find out if you have been successful.
Challenger banks - are often a good option if you have bad credit. As they can be keen to win business, they will often require a lower level of income and will be more willing to approve businesses that their more well-established counterparts may not.
They are also often able to offer interest-only repayment terms so if you are looking to buy premises that you currently rent, this could make more financial sense and improve your cash flow, as the repayment rate could well be lower than your monthly rent.
Alternative financing providers - can be more flexible in terms of lending to newer companies that have less trading history and can be more accessible due to having less stringent criteria. For example, they may be more willing to approve mortgages for a property regardless of its location (including offshore), and may also accept financial projections from an accountant rather than using past accounts. However, these kinds of specialist providers may not be able to lend as much as the banks and can have higher costs and longer terms.
Whatever category a lender fits into, they will all have their own specific criteria and terms, and each mortgage application will be judged on its own merits. Speaking to one of our specialist advisors, rather than simply relying on a commercial mortgage repayment calculator, can help you to do a proper comparison and receive the advice you need when comparing and choosing which commercial property loan is the right one for you. It is important to compare commercial mortgage rates across different mortgage lenders to make sure you are getting the best deal possible.
---
Does my business qualify for a commercial mortgage?
Certain types of businesses are eligible to obtain a commercial mortgage, including limited companies, limited liability partnerships, trusts and offshore companies.
Whether you are a big company, a start-up, SME, B2B, B2C; or if you have been trading for a long time or in the early stages of a start-up company, you will be eligible to get a commercial mortgage. Of course, the terms will vary depending on your circumstances and the lender you choose.
Individual lenders will have their own specific criteria and terms can depend on the reason you need the mortgage. They will typically want to know about your trading history. Commercial mortgages can be seen as high risk, so lenders will want to ensure you are able to manage the repayments. Therefore, you may be asked to supply evidence of your business's income, assets, profit and credit record.
If you are a limited company that is already trading, you will be asked to supply at least two years' accounts. A business that already owns many properties may also find themselves subject to more stringent criteria, as lenders can view them as higher risk due to their increased vulnerability in event of a property market crash.
If you are a new business without any trading history and looking to acquire a building in order to start your company, you can still get a mortgage but many lenders may ask for up to half of the property price as the LTV ratio.
If the mortgage is to be used for residential rental properties, lenders may well want evidence of at least one years' experience in a similar area.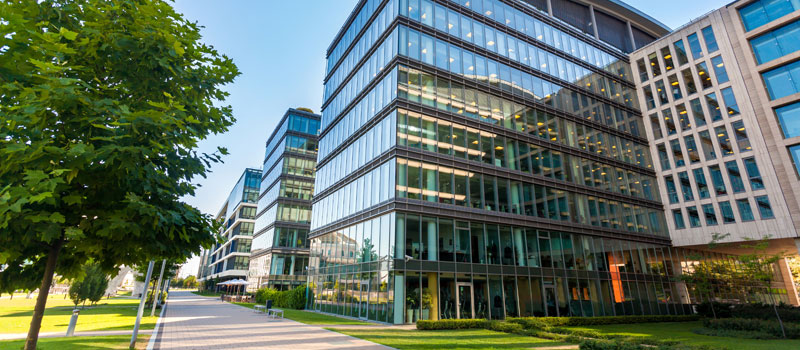 ---
What are the associated fees for a commercial mortgage?
As well as your interest on your mortgage loan, the below additional fees may be added to your mortgage application.
Valuation fees - A valuation of the commercial property will be required, which is often more complex and detailed than a residential property valuation. The price can vary depending on the complexity of the property, and much like the final mortgage rate, the valuation fees are based on a bespoke quotation.
Legal fees - As with a residential mortgage, you will need a solicitor to complete the legal process. The complexity of the project determines the price of this service.
Arrangement fees - These fees are typically 1-2% of the loan amount, for smaller loans they may be higher and the arrangement/admin fees are added to the loan on completion.
Commitment fees - As well as the arrangement fees some lenders may charge a fee to cover the work that they undertake if you do not accept the loan offer. This fee is non-refundable and is usually paid up front.
Broker fees - As mentioned, using a commercial mortgage broker can be a great way to access the best deal, but you'll need to pay for the privilege; you can expect fees of up to 1% of the loan value, arranged when they've found you a loan offer based on your pre-agreed terms.
---
Commercial mortgages calculator UK
Commercial mortgage interest rates in the UK can range from 1.5% upwards. Most come with variable interest rates, although some can be offered with a fixed rate, which can be particularly beneficial if the loan amount is £500,000 or less.
The rates offered will often depend on your company's finances, its performance and how much you are asking to borrow.
I want to pay the mortgage back over years
Your results
---
Monthly Repayment
£
0
Monthly Interest Only Repayment
£
0
Arrangement Fee
£
0
Total Mortgage Amount
£
0
Total Repayable (full term)
£
0
Total Interest (full term)
£
0
This calculator is intended for illustration purposes only and exact payment terms should be agreed with a lender before taking out a loan.
---
Have you tried Capalona for a free no obligation quote?
Interested in finding out more about your eligibility for a commercial mortgage and which best suits your specific requirements? Apply today for a free, online, no-obligation quote.
---