Alternative Business Finance
Alternative business funding has quickly become one of the most popular finance solutions for SMEs and small business owners operating in the UK.
Compare a wide range of lenders and rates
Check your eligibility in minutes
Find out how much you could borrow
Get Started
It's fast, free and won't affect your credit score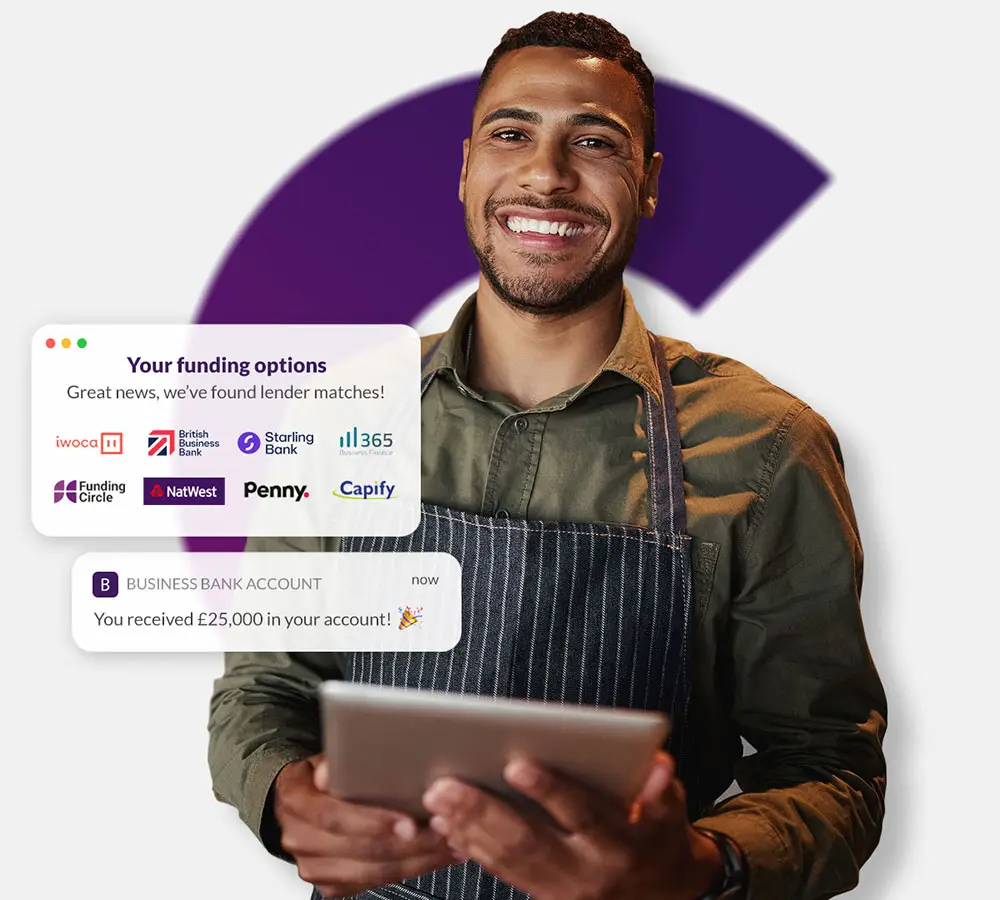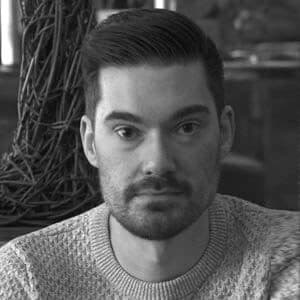 Alternative business funding has become a popular business funding solution for startup companies and small business owners operating in the UK.
The below guide will explain the different types of alternative business finance available to your company and answer some common customer questions.
As high street banks continue to cut back on the availability of business finance, alternative business funding providers have stepped in to offer a variety of different products to support the growth of UK businesses.
---
What is alternative business funding?
Alternative business funding offers a wide range of innovative financial products for the business sector. This type of funding is designed and structured differently to traditional business finance products usually associated with high street banks.
Many business owners deem traditional bank loans as 'one-dimensional' and out of touch with the small business and SME's. With a conventional bank loan, there are standard requirements such as business plans, forecasts, personal security guarantees and a never-ending amount of application paperwork.
As the high street banks continue to cut back on the availability of business finance, alternative business funding providers have stepped in to offer a wide variety of different products that are aligned with modern businesses.
Alternative business funding can be used to invest in new premises, refurbish an existing property, increase stock or assist with cash flow.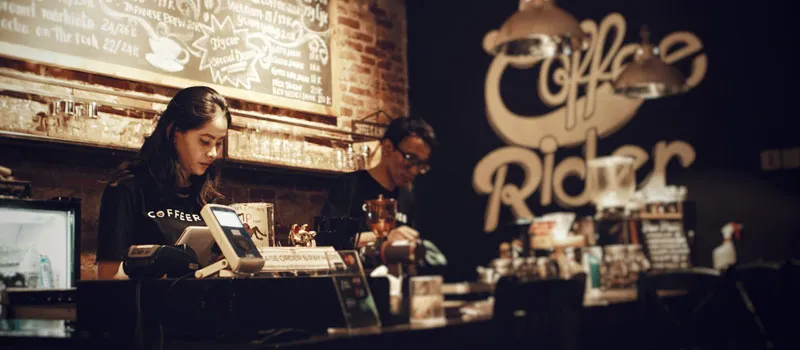 ---
What are the advantages of alternative business funding?
There are many advantages over other traditional forms of business funding.
Quick process - There is a simple online application form. There's no long-winded paperwork which can slow the process down. The application and eligibility requirements are dynamic meaning your application matched with the right finance product for your business and a quote formulated. As with any modern company, speed is of the essence, and alternative funding delivers on its quick processing speed.
Innovative finance products - Rather than a flat rate business loan and standard repayment structures, you will find that many alternative loan products have unique lending mechanisms that are versatile to the needs of your business. Take a look at the range of options here, and you will see just how varied they are.
Flexible repayments - Peaks and troughs in sales? Many products take this into consideration and allow your business to repay in line with those sales. So, if your business goes through a weak period of sales results, there are products that consider this and allow you to pay back less over that period. This relieves your business of having to make set repayments which can be stressful for any small business or SME. The loan lengths are also flexible to your business needs.
Competitive rates - Due to the wide range of alternative business funding products on the market, it has meant that there is a high level of healthy competition between funders all looking to offer market-leading rates. This is great news for business owners who can find great loan rates that work for their business.
Available funding - It may sound strange but many traditional lenders such as high street banks are not 'lending' as much as they used to. This is due to the fallout of the economic downturn and their tighter lending criteria. Alternative lenders, on the other hand, have an appetite to fund and help UK businesses grow.
Accessible 'top-up' funding - Many alternative funding products allow you to 'top-up' and access more finance when you need it. Once your business has a little repayment history, there's a good chance you may be able to access more funding from the same lender. What's more, access to future funding is much easier and quicker as you already have a good history with the lender.
Further funding can be arranged in a few hours and transferred when you need it. We also see many clients renew at the end of their loan term as the funding is such a good asset for their business cash flow and development. It also indicates that many businesses who have taken out alternative business funding have been happy and satisfied with the finance received and their positive experience with alternative business finance.
Transparent costs - Alternative business lenders pride themselves on making their products transparent from start to finish. The cost of borrowing is set out clearly from the outset and generally don't have any other hidden charges, penalties or fees associated with them.
Easy access- There are many products on the market and it could be difficult to navigate to the right product for your business. This is where we come in. We have a wide lending panel of alternative products available. When you make an application for a free quote we match your application criteria with loan products that fit your business requirements. Cutting out a huge amount of time searching through the market for the right option.
Works with a poor credit history - Depending on the circumstances and type of finance arrangement offered, businesses with no or poor credit history could be considered for alternative business funding. So, if your business has received a CCJ or missed repayments in the past, it is worth applying for this type of alternative finance to see whether you qualify.
---
What are the disadvantages of alternative business funding?
The only disadvantage around alternative business finance is the choice. There are so many different products available on the market, each having their own advantages for each type of lending scenarios. Different lenders have different qualifying criteria. Your business may need to be trading for a certain period, you may need to meet a certain amount of turnover and so on. There are lending options for businesses who trade with other businesses and other loan products for those who trade with consumers.
Too many choices can be confusing for the business owner who is searching for the best solution to their borrowing needs. This is why we created Capalona. We match the borrower's finance requirement with the right funding products suitable to their needs cutting out a huge amount of time and expense.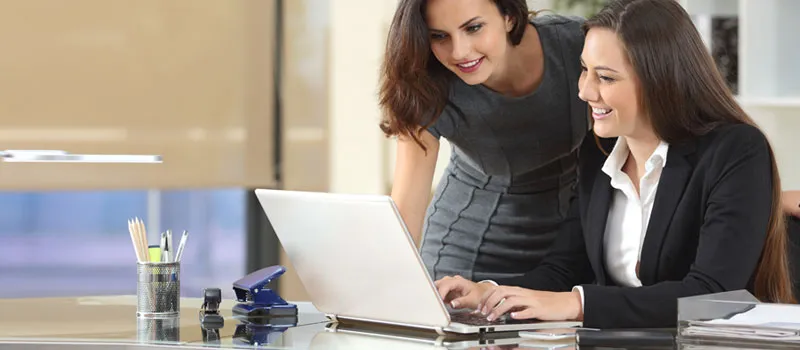 ---
What are the different types of alternative business finance?
There are many types of funding options that are accessible to you and your business. In fact, there are so many choices on the market that it can be tricky to navigate to the right one. There are suitable loan products that could be a better fit than others depending on how your business operates, whether it invoices other businesses or takes payments from customers for example. Here are a list and a breakdown of the key main alternative loan products on the market.
Unsecured Business Loan
Many businesses do not have assets so immediately do not qualify for secured finance. Security is not the end of the story, however. You can still access an array of funding options for your business that don't require security.
Unsecured business finance products are the most widely utilised within the business sector. They are designed to be fast, flexible and competitive. You can borrow from as little as £1000 to £500,000 without having to secure the funds against an asset such as your property or another asset. The approval process is quick too and you can expect a decision and funds to arrive in hours.
Secured Business Loan
Secured business finance requires a business to offer an asset as security against the loan. High-value loans typically require some form of security and the amount of funds available is largely dependent on the value of the asset. If in the event your business could not meet the repayments, the lender would seize the asset as settlement for the loan.
Merchant Cash Advance
An unsecured merchant cash advance often referred to as a business cash advance, is probably one of the most innovative alternative finance products to have entered the market in recent times.
This is available to retailers and merchants who accept credit and debit card payments from their customers. Funds are made available based on the average monthly turnover of card transactions. A percentage of future card sales is then taken automatically at the time of sale via the PDQ card machine to repay the loan.
In fact, this is not classed as a loan, as the lender essentially purchases a small portion of your future credit card receivables.
Invoice Finance
The three forms of invoice finance include invoice factoring, invoice discounting and selective invoice financing. This type of facility suits those businesses that acquire payments from customers via regular invoices. Effectively, the company's invoices are sold to a lender. A percentage of the invoice value is paid straight away.
The final balance minus the lender's fee will be credited once the customer has paid the invoice. Factoring companies will also manage credit control whereas those businesses opting for discounting will be required to chase repayments from the customer, keeping it confidential. Both these forms of invoice finance require the whole book of invoices to be sold to the lender.
This is not the case when it comes to selective invoice finance. A business owner may select individual invoices to factor as and when required. As with discounting, the responsibility of credit control remains with the business.
Asset Finance
There are three forms of asset finance available to business owners. The first being asset refinancing, this uses existing company assets as security against the loan. Secondly, there are operating leases that let you rent collateral such as vehicles, plant or equipment for a set period. Thirdly, there is hire purchase that gives you the option to purchase and own the goods at the end of the agreement.
Crowdfunding for Business
A popular form of alternative business funding. It works by asking a large number of people (the crowd) for a small amount of money until your target loan amount is reached.
There are many platforms for crowdfunding, and some specialise in specific business sectors. Crowdfunding is a popular choice for startups enterprises and individuals with an idea for a business, product or service.
Peer-to-Peer lending (P2P)
With Peer to Peer business lending, individual UK based investors are willing to lend their own money in return for an agreed interest rate.
Your business along with a full profile and reason for borrowing is presented to a panel of peers, and they choose to lend. If there is a shortfall in funding from one individual, it may be possible to find the rest of the money from another linked investor on the panel.
The repayment of the loan is then repaid to the investor on a monthly basis until the borrowing fulfilled. Generally, peer to peer lending companies offers loan terms from one month to five years.
Angel Investor
What is an angel investor? The definition of an angel investor or in some cases a 'seed investor' is an individual who offers capital in exchange for equity of the business.
From start-ups to scale-ups and often associated with online and the Ad-tech industry, business angel investment offers a chance to pitch your idea to wealthy individuals and seasoned business entrepreneurs. You receive financing and mentoring opportunities not otherwise available from traditional forms of business borrowing.
Angel investment is a great way not just to raise finance, but to have an investor partner who can also mentor a business to help grow it. Typically, many startup enterprises look towards angel investment as a form of alternative business funding instead of approaching their bank. Dynamic, forward-thinking growth accelerator's who are not afraid of investing in future tech.
Investors offer great partnerships for long-term business growth and mentoring opportunities. Not just confined to London and other major cities, this type of funding is accessible across the whole of the UK.
---
Does my business qualify for alternative business funding?
To qualify for alternative business funding, you must operate a UK-registered business. Your company can be at any stage of the business lifecycle, from start-up businesses to a growing SME. It can also be any legal type of business from sole traders, limited businesses, LLP's and Partnerships.
Business owners with little or poor credit history are also considered. We can also help businesses who face insolvency or other serious financial debt scenarios find a financial solution that suits their circumstances and helps them out of trouble, fast.
What our experts say
"At Capalona, we help find the right funding solution for your business. Our wide range of alternative business finance partners offer a diverse range of products and can tailor a funding arrangement to suit your needs.
We are committed to helping UK small business and SME's thrive and grow regardless of the commercial and economic climate. We provide certainty that a finance solution can be found and it is the right product for their business. We help a diverse range of businesses from small Cafe's to corporate retailers and property developers find the alternative business funding that's best suited to their business.
We are proud of the great reviews we receive from business owners across the UK. Find the right funding for your business today and see which loan product suits your business needs."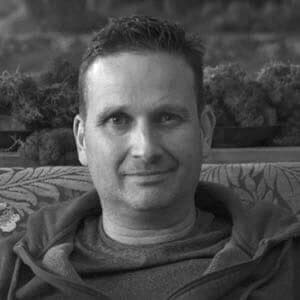 Alternative business finance in the UK is flourishing - so too are the entrepreneurs who tap into these valuable services. Having access to quick finance without the 'red tape' administration has meant many small businesses are able to continue to grow without the stress of trying to find finance.
At Capalona, we have a wide range of options available to suit a every size of business, small or large. Our aim is to offer business owners greater, broader options when looking to grow their business and help them access funds quicker than ever before.
What our customers say...
Adrian T
5/5
Amazingly fast, efficient service, minimal paperwork. So much faster than my business bank of twelve years.
4.70 out of 5 based on 86 reviews
Reviews last updated on 12 Oct 2023