Peer To Peer Lending
A low-cost peer to peer loan offers a simple and quick way to connect you to the finance you need to grow your business.
Compare a wide range of lenders and rates
Check your eligibility in minutes
Find out how much you could borrow
Get Started
It's fast, free and won't affect your credit score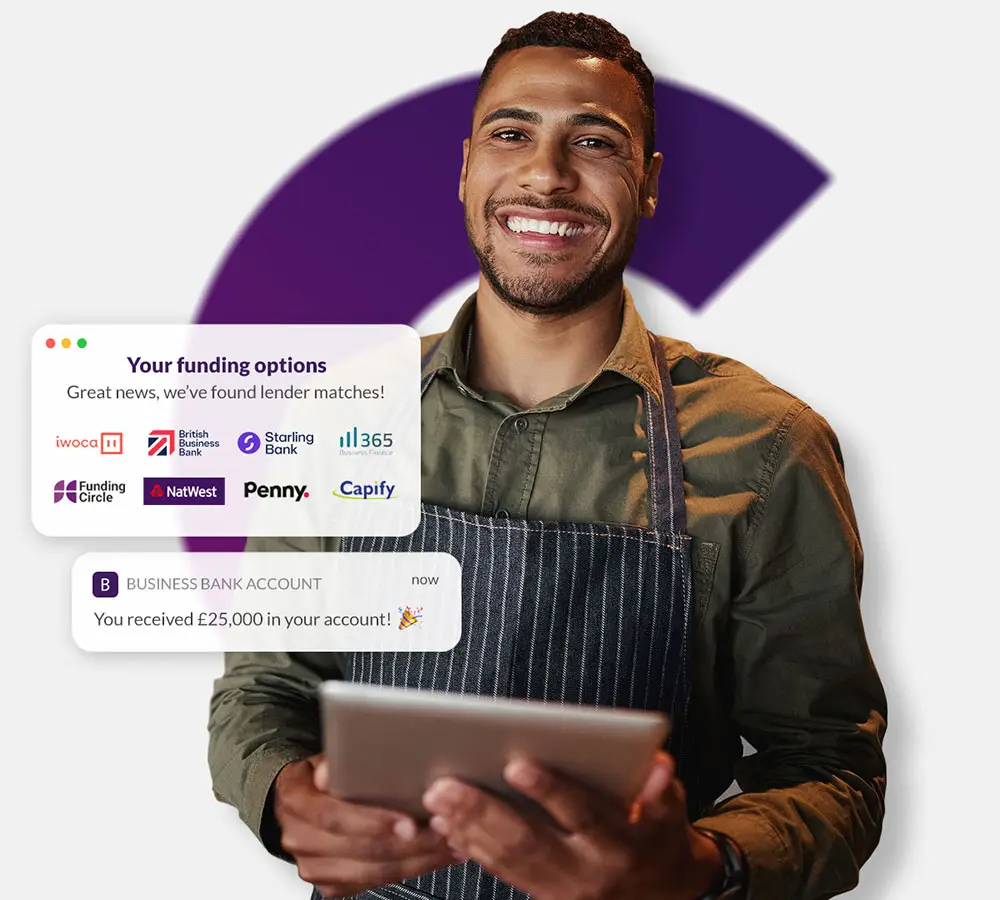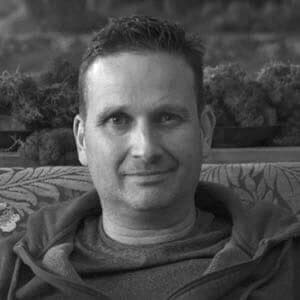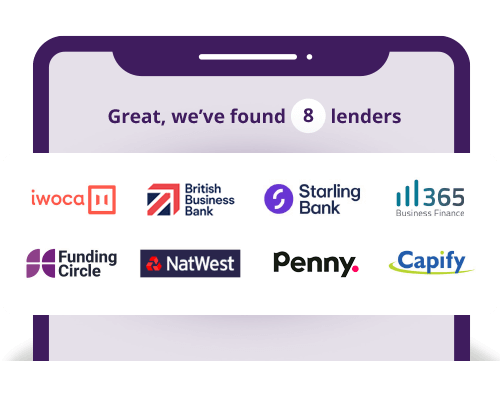 Check your eligibility for business funding
Checking won't affect your credit score
If you are looking for a fast and easy way to access the capital you need to realise the growth potential of your business, a peer-to-peer loan could provide an attractive, low-cost alternative to traditional finance options. With funding amounts typically ranging from £5000 to £1 million with a term of up to five years.
Whether you're looking to increase your fleet, invest in commercial property or expand your team, peer-to-peer lending providers can help you to connect with one or multiple investors to fund your ongoing business activities.
This type of loan is fairly new to the UK and is classed as alternative finance typically ranging from £5000 to £1 million with a term of up to five years.
---
What is a peer to peer loan?
Peer-to-peer lending providers bring together investors with creditworthy businesses that demonstrate a good growth potential. The arrangement offers a low-cost alternative to that offered by most high street banks. Once your application is approved and terms agreed, funds could be transferred to your account within one day. The rate offered, loan amount and repayment terms will depend on your personal circumstances but are generally more favourable than traditional finance options.
Peer-to-peer lending, which is also referred to as P2P lending, has become one of the most popular and favourable forms of alternative finance for so many UK businesses because it offers them an accessible way to receive the funds they need to grow and maintain a competitive edge in the marketplace.
As well as high street banks limiting the funds available for business borrowing, interest rates for savers and investors have plateaued in recent times. For investors, peer-to-peer lending provides an opportunity to earn a fair return on the amount put forward to fund the growth of small and medium sized businesses. As business borrowers continue to struggle to source finance via traditional methods, peer to peer lending offers an effective solution for all parties involved in the arrangement.
Generally, peer-to-peer business loans are unsecured, meaning you will not be asked to offer assets to secure the loan. In most instances, if you have a good credit rating, you will be offered more favourable interest rates and charges.
Find out now if your business is eligible for peer-to-peer funding. Once your application has been processed, you will receive a decision from the P2P lending provider within a matter of days. Once your request for finance has been approved, the funds will be rapidly transferred into your account within one day.
---
How does peer to peer lending work?
Once your eligibility for a peer-to-peer loan has been determined, your application will be presented to a number of UK investors. One or multiple investors can choose to fund your application but rather than dealing directly with each one, the entire arrangement will be facilitated by the peer to peer lending company. Once enough finance has been raised by interested investors, the funds will be transferred to your bank account within one day.
---
What are the benefits of peer to peer lending?
Multiple investors can fund one loan application yet despite the amount of parties that could be involved in the financing of a peer-to-peer loan, the arrangement is set up incredibly quickly. Funds can be made available within days, offering a much more accessible and flexible funding alternative than that provided by most high street banks.
Typically, peer-to-peer lending is an unsecured form of lending and you will not be required to offer an asset, commercial or otherwise, as security against the business loan. You can generally enjoy better interest rates and more flexible repayment terms than those offered by high street banks, which again makes peer-to-peer lending a preferential option for most small to medium-sized businesses.
---
Does my business qualify for peer to peer finance?
Any UK business owner can apply for peer-to-peer funding via simple-to-use online platforms. For investors to fund application, you will be required to possess a good credit history and provide details about your trading history and financial circumstances. You will also be asked to declare how you wish to use the funds to support ongoing growth of your business.
If you have a poor credit rating, do not worry. Plenty of alternative finance providers will offer funding options regardless of adverse credit scores. At Capalona, we can find the right funding source for your business, whatever your circumstances. View our range of alternative finance products here.
What our customers say...
Adrian T
5/5
Amazingly fast, efficient service, minimal paperwork. So much faster than my business bank of twelve years.
4.70 out of 5 based on 86 reviews
Reviews last updated on 12 Oct 2023