Merchant Cash Advance
The quick, unsecured way to raise short-term business finance that is repaid simply via future credit and debit card sales.
Compare a wide range of lenders and rates
Check your eligibility in minutes
Find out how much you could borrow
Get Started
It's fast, free and won't affect your credit score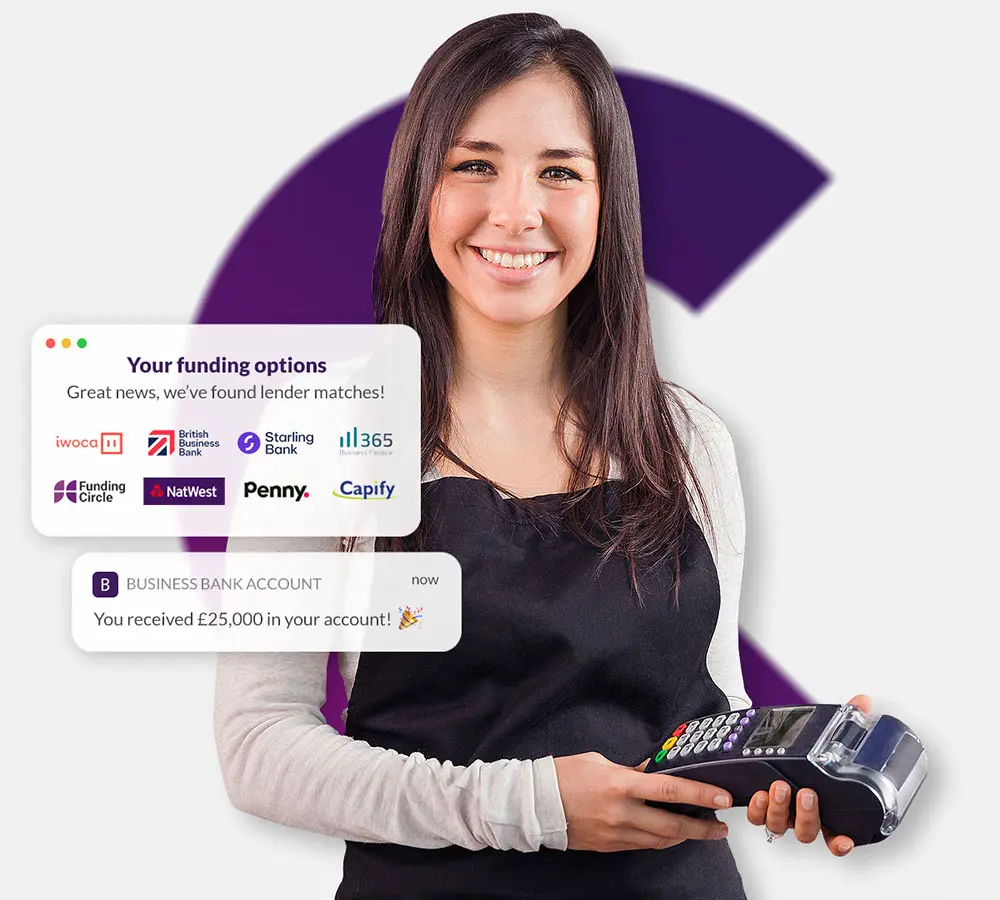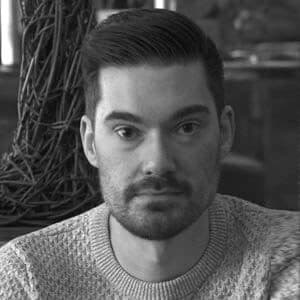 What is a merchant cash advance?
A merchant cash advance, also known as a business cash advance or PDQ loan, is a short term, unsecured cash injection that is loaned against your business's future credit and debit card sales.
Unlike a traditional unsecured business loan, there are no fixed monthly payments to worry about, as a percentage of the money is repaid automatically each time you process a payment on your card machine.
It also means your repayment schedule reflects the ebb and flow of your business performance. The more card payments you process, the quicker your advance is paid off and vice versa.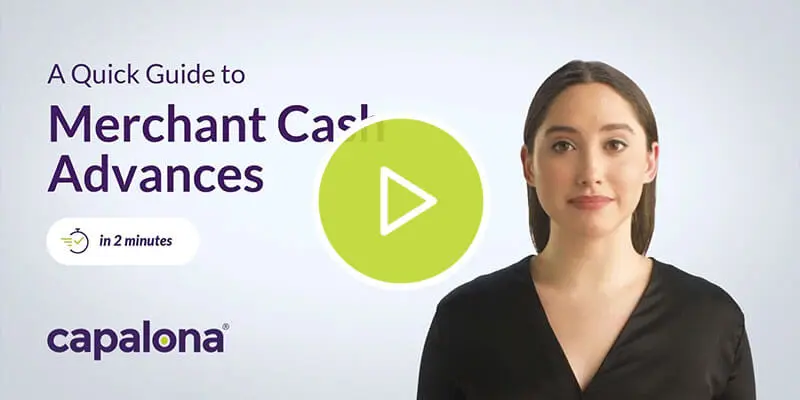 This financial arrangement is unsecured, which means it is not secured against any of your company's assets. Instead, the funding is loaned against your business's future credit and debit card sales.
For this reason, a merchant cash advance is suited to any UK business that has a merchant account and processes card payments through a PDQ card machine or merchant gateway facility.
---
How does a merchant cash advance work?
A merchant cash advance is a straightforward and flexible form of funding. It allows businesses to borrow an amount of money from a lender and then make repayments comfortably through their future customer card transactions.
The lender will usually advance a capital amount equal to that of your company's monthly card sales turnover. When it comes to paying back the money borrowed, an agreed percentage (usually around 10%) is deducted from each of your card sales until the advance is paid off in full.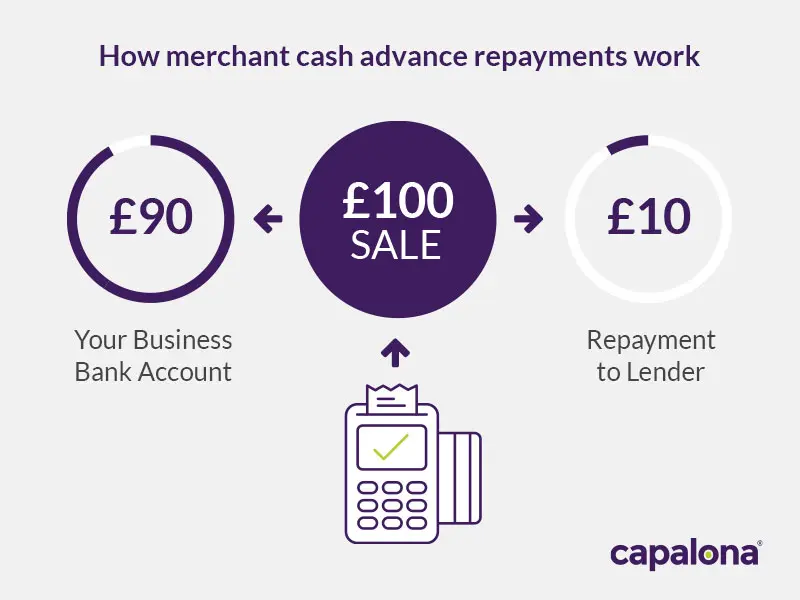 So, if you processed £100 through your card machine, you would keep £90, and the remaining £10 would be paid automatically to the lender via your merchant bank account.
Here's an example of a typical repayment scenario:
A small independent retail shop borrows £5,000 to buy stock and agrees to repay £6,000 at a factor rate of 1.2. The owner also agrees that 10% of the business's card sales will be used towards the repayment of the loan.
The shop turns over £10,000 on average every month in card sales and is expected to repay £1,000 (10%) every month until the loan is fully repaid.
As there is no fixed term, it is predicted the business will repay the total advance amount of £6,000 in approximately six months. The payback period is flexible and may be shorter or longer, depending on sales. Remember, you only pay back when you sell to customers.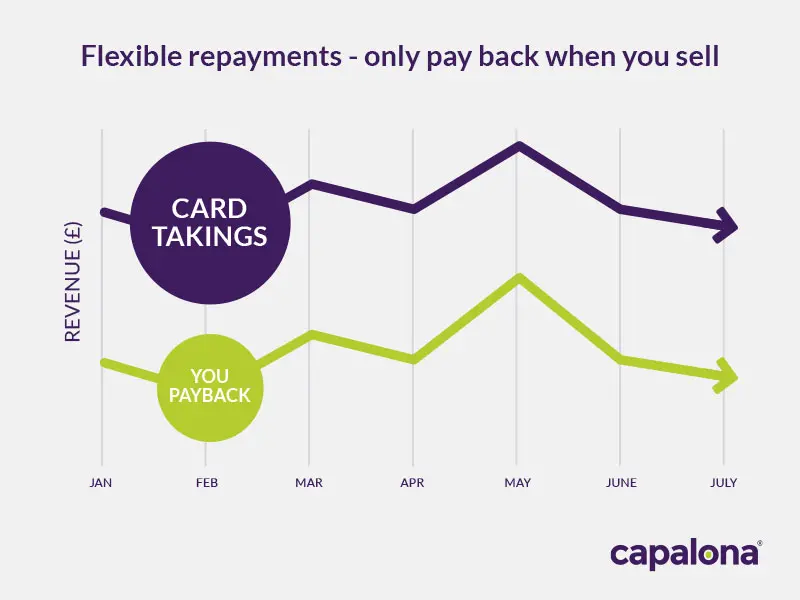 | | Provider | Rates from | Loan amounts |
| --- | --- | --- | --- |
| | Swiftfund | 1.30 Factor Rate | £5,000 - £100,000 |
| | 365 Business Finance | 1.20 Factor Rate | £10,000 - £400,000 |
| | YouLend | 1.03 Factor Rate | £5,000 - £1,000,000 |
| | Funding Alternative | 1.35 - 1.60 Factor Rate | £25,000 - £250,000 |
Get matched with the right lenders for your business in minutes.
Get Started
It's fast, free and won't affect your credit score
---
How much could I borrow?
Typically, most advance amounts can range between £2,500 and £300,000. The amount of money your business can borrow will depend on your average monthly card turnover. The more sales you process, the larger the cash advance you can receive.
Our merchant cash advance calculator is designed to offer you an estimate of how much you could borrow and the total repayable amount, including factor rate costs.
It is intended for use as a comparison guide in relation to quotes you may have already received or as a starting point during your initial enquiries.
You can compare your merchant cash advance rates by using our calculator.
Your results
---
Total loan repayment
£0
Daily average repayment
£0
Repaid in around
0 days
This calculator is intended for illustration purposes only and exact payment terms should be agreed with a lender before taking out a loan.
---
What is a factor rate?
A factor rate, shown as a decimal figure, is used to calculate how much the advance will cost you rather than a traditional interest rate percentage.
The factor rate will vary significantly depending on your business industry, risk and trading performance, but you can expect it to range between 1.1 to 1.5.
For example, if you borrow £10,000 and the factor rate offered is 1.2, you'll repay a total amount of £12,000. The fees are worked out by just multiplying the amount you borrow by the factor rate (£10,000 x 1.20 = £12,000). In this case, it will cost £2,000.
---
Is a merchant cash advance a loan?
Although it can be referred to as a card processing loan and a PDQ loan, a merchant cash advance is in fact not a loan. Instead, it is an advance on the money your business is forecasted to generate and works by selling future debit and credit card revenue to the lender.
You can benefit from a fast cash boost without the usual restrictions associated with traditional loans; there may well be no credit check and approval is pretty quick, often on the same day of application.
---
What are the benefits of a merchant cash advance?
A merchant cash advance offers several advantages to UK SMEs. As it increases in popularity, more and more businesses are opting for this innovative funding solution. The benefits of business cash advances include:
Flexible payments based on future credit and debit card sales
Receive fast access to cash for your business
No interest charged on the money borrowed
All business credit scores are considered
Less risk of defaulting on repayments
Flexible repayments based on future credit and debit card sales:
With this type of funding, you only repay when you process customer card payments. Repayments are based on your card sales, which means you keep 100% of the money you make through cash sales.
Receive fast access to cash for your business:
Merchant cash advance lenders are able to quickly assess your business's monthly card sales turnover. With high approval rates and quick decisions being made, you can receive the advance within days.
No interest charged on money borrowed:
From the outset, the lender will make you aware of the total cost of borrowing based on the agreed factor rate. There is no APR, hidden fees or other charges associated with the borrowing.
All business credit ratings are considered:
With a business cash advance, approval is not solely based on company credit score. Funding is secured by granting access to your accounts, and because approval is subject to business performance, poor credit is not always a barrier.
Less risk of defaulting on repayments:
Unlike other traditional forms of business finance such as bank loans, you can be hit with penalty charges and other fees if your business defaults on repayments. As repayments are automatically taken through card sales, you don't need to worry about remembering to make monthly payments.
Business assets are protected:
A merchant cash advance is a type of unsecured funding. This means that your business collateral is not required as security for the advance. This can benefit many businesses, especially those that have limited assets.
No business plan required:
Unlike a traditional business finance lender who may need to see your business plan, business cash advance lenders don't demand to see a business plan. From looking at your merchant statements, they will already know your past card performance and be able to predict your future card sales.
Less paperwork and hassle:
Some lenders can directly access your merchant account statements digitally via your provided merchant ID. This speeds up the process and saves you submitting the merchant statements via email or post.
Works in line with your cash flow:
All businesses run the risk of experiencing the odd month of low sales. Sometimes it's due to factors out of your control, such as seasonality, changes to the UK economy or unforeseen events.
The key advantage with this type of funding is that when you do have a slow month of sales, you pay back less to the lender. This takes the financial pressure off you and your business.
Borrow £2,500 to £300,000:
You can qualify for a cash advance amount that mirrors your monthly card turnover. In some cases, you can qualify for as much as 150% of your monthly card sales.
---
What are the disadvantages of merchant cash advance?
As with any business finance, certain commercial loan products may suit some businesses more than others. The main disadvantages only really apply to those businesses who don't meet the eligibility requirements for the merchant cash advance product.
Not suitable for businesses who don't take card payments from customers
Not suited to start-ups or business with less than three months card sales
Unfortunately, if your business does not process card payments, it won't qualify. If it does, you will need to hit a certain amount of monthly turnover before your application is approved. Turnover should typically be in the region of £2,500 per month.
Some business cash advance lenders may require you to transfer from your existing card terminal provider to another merchant processor. However, generally if you are required to transfer, the process is managed for you as part of your funding agreement.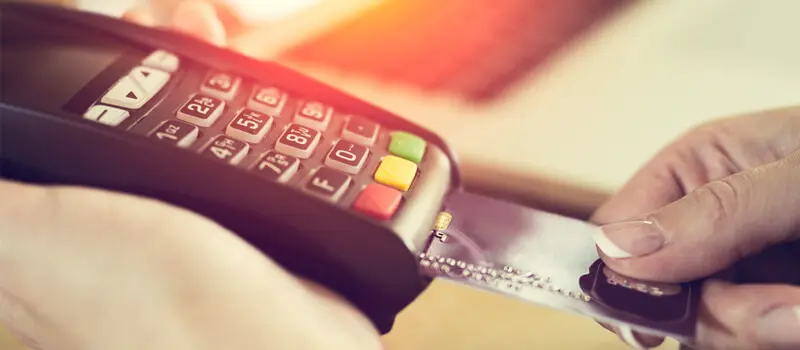 ---
Do I qualify for a merchant cash advance?
To be eligible for a business cash advance, there are some mandatory criteria your company should meet:
Accept credit and debit card payments (i.e. have a merchant account)
Be based in the UK or Ireland
Be a limited company, partnership or sole trader
Be trading for at least three months
Process a minimum of £2,500 in monthly card sales
These requirements mean that start-ups with less trading history and businesses that don't meet the minimum required card sales may well struggle to obtain this kind of funding.
If you don't meet the criteria, don't worry! We have a wide range of other business finance options available for you.
Did you know: Once you have a merchant cash advance facility in place, you can easily renew or top-up your borrowing. Meaning you can inject extra funds quickly without any hassle.
---
How can I get a merchant cash advance?
If you decide that a merchant cash advance is the right product for your business, it's important to ensure you find a suitable lender who will give you the best offer.
When you are ready, simply complete our online form and our business funding matching platform will quickly match your business to suitable providers from our panel. Once you've compared your funding options, you can then apply directly to the lenders for a competitive quote.
---
Why choose Capalona vs. competitors?
For businesses, time is money. It can become incredibly time consuming searching online for the right funding choice for your company, which is where Capalona can help.
As a trusted online business finance brokerage, we help companies get access to the money they need to grow - day in, day out. We work with a wide range of lenders and help connect businesses to the right funding products for their needs.
We are members of the Federation of Small Businesses (FSB) and Cyber Essentials certified, which means we have security measures in place to protect your business's data.
At Capalona, we genuinely care about supporting small businesses and helping UK SMEs achieve their ambitions, and that's why we don't charge any fees to use our business finance comparison platform.
---
What if I don't qualify for a merchant cash advance? What next?
There are some instances where a business may not qualify for a merchant cash advance. Maybe you have a merchant card machine, but your monthly card takings are too low for the lender to consider at this particular time. Or, maybe your business hasn't traded long enough to meet the criteria required.
The good news is that both instances are temporary. Once your business has been trading for more than three months, you could and should consider applying again.
If, on the other hand, you don't currently turn over more than £2,500 per month, you could consider ways to increase your card sales within your business.
How can I increase my company card sales?
At point-of-sale, ensure your card terminal and card payment signage is highlighted.
Make your customers more aware of the card options available rather than them paying in cash.
Offer customer incentives for making payment via credit or debit card.
---
What can a merchant cash advance be used for?
There are no restrictions on how you can use a merchant cash advance. The money could be put towards growing your business, addressing an emergency or improving cash flow. Here are some examples of how this kind of funding could support your company:
Recruiting and training new staff:
If you're looking to expand or diversify the business or you need to deal with a seasonal upsurge in demand, the chances are you may well need to upskill or expand your team.
A business cash advance can help you to invest in staff development or expansion without becoming encumbered by the trappings of a traditional bank loan.
Purchasing stock:
Having the funds to purchase more stock to sell is a vital part of business cash flow. Many businesses face challenging times, especially when experiencing late paying clients or having to contend with other financial hiccups.
A business cash advance can help you procure what you need, when you need it. It could be that you want to add more lines to your product sheet or you don't have the existing funds to keep your stock at the right level.
Investing in new equipment:
If you've been in business for a while, it may be time to upgrade some of your existing equipment but you might not have the capital to do so, in this instance a business cash advance can help.
Refurbishing or expanding your premises:
There may come a time when you will want or need to upgrade your premises, especially if you're in a customer-facing or hospitality sector. This is particularly true when a business grows rapidly, and its existing property does not support that growth.
Improving your company cash flow:
All businesses see cash flow rise and fall, particularly those in the hospitality trades where demand will often be seasonal. To keep your business on the right track during periods of low cash flow, additional funding can be required.
A merchant cash advance reduces the financial repayment pressure on businesses, providing a cash advantage. When sales are low, so too are your repayments.
Advertising and marketing:
Advertising forms a key part of a business's marketing efforts. Using your funding as an investment in advertising can help you stay at the forefront of the minds of existing clientele and introduce you to potential new clients, helping your business thrive and grow.
Cover emergency repairs:
Whether it's repairs to your building or equipment due to accidental damage, such as fire or flood, old age or criminal damage, a merchant cash advance can help to keep your business running smoothly when emergency repairs need to be carried out quickly.
What our experts say
"A merchant cash advance is great for businesses that take card payments from customers and are in need of a quick cash injection. With the benefits of being unsecured and having the payment flexibility that mirrors cash flow, it can be more expensive than other forms of business funding and should be considered as a short-term funding option."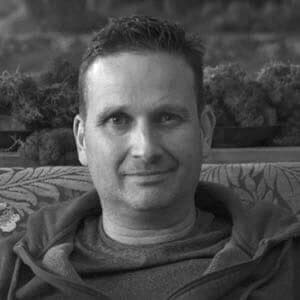 ---
Is a merchant cash advance the same as a business cash advance?
Yes, it is. Both terms merchant cash advance and business cash advance are commonly used to describe the same business funding product.
---
Which industries typically use merchant cash advances?
Businesses that process large numbers of payments through debit and credit card sales are most suited to this type of borrowing. The industries where merchant cash advances are popular include:
Restaurants and takeaways
Retail shops
Online e-commerce stores
Pubs, bars and clubs
Hotels and B&Bs
Hairdressers and beauty salons
Auto repair shops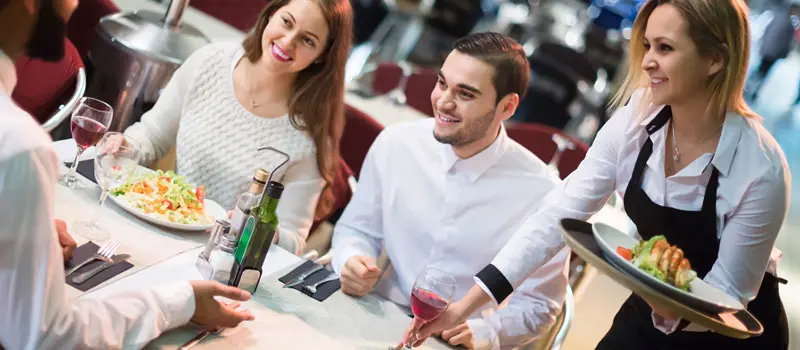 Restaurants and takeaways
Merchant cash advance funding has proved extremely popular with UK restaurants. It is well suited to businesses in the hospitality sector, particularly restaurants that transact with a high level of card turnover.
This flexible restaurant business loan offers a repayment structure that can help to better manage the volatile cash flow cycles restaurants often face.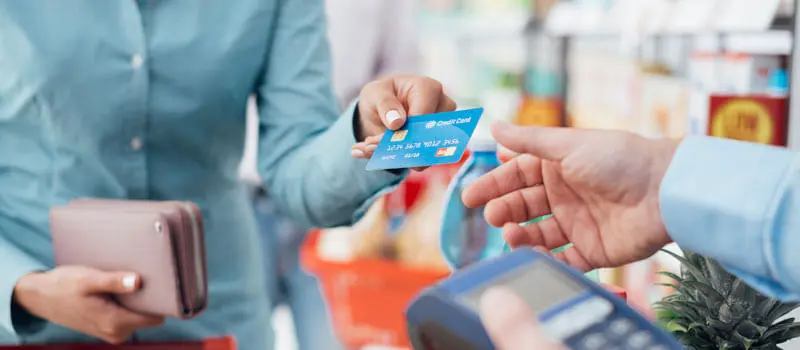 Retail shops
High street retail shops and convenience stores, are the backbone of both the UK economy and community. Since the coronavirus pandemic hit, the high street has faced exceptionally tough times and many businesses have sadly been forced to close their doors.
The business cash advance product is a flexible form of retail finance. It has provided high street retailers with a lower risk funding option that has helped ensure retail shops have the funding they need to survive and thrive.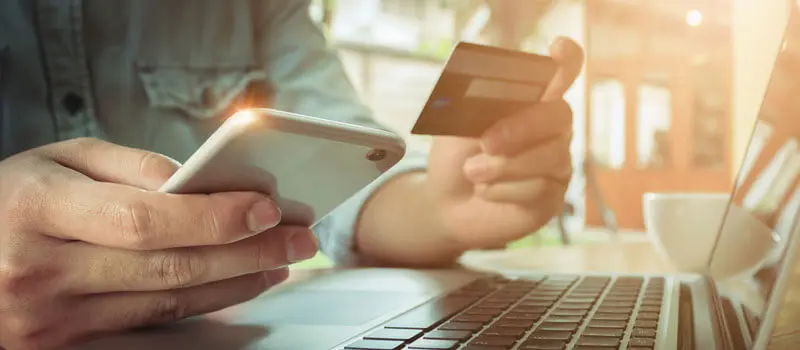 Online e-commerce stores
This type of e-commerce business loan product is not limited to high street retailers, it works in the same way for online sellers. When it comes to e-commerce stores, lenders provide advances via online merchant payment service providers.
So, whether you're an Amazon seller or are looking to grow your e-commerce website, the merchant cash advance product is an ideal way to quickly raise the funds you need.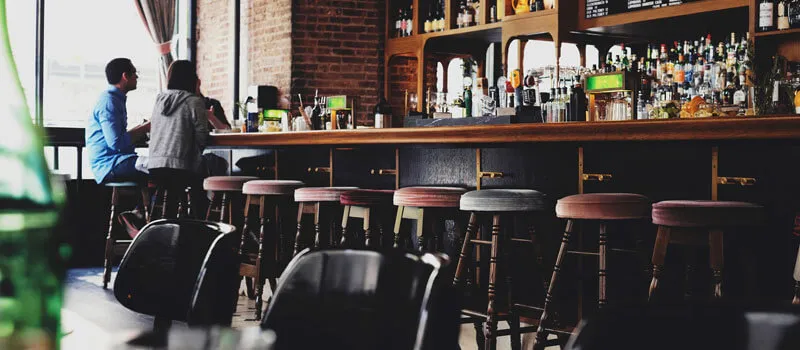 Pubs, bars and clubs
Pubs, bars and clubs can experience similar cash flow issues to that of restaurants. An increased number of pubs now have merchant accounts and accept credit and debit card payments, realising the increase in sales this can result in.
With this type of financing for pubs, we've helped many pubs and bars raise the funding they need to develop their premises, buy new equipment and grow.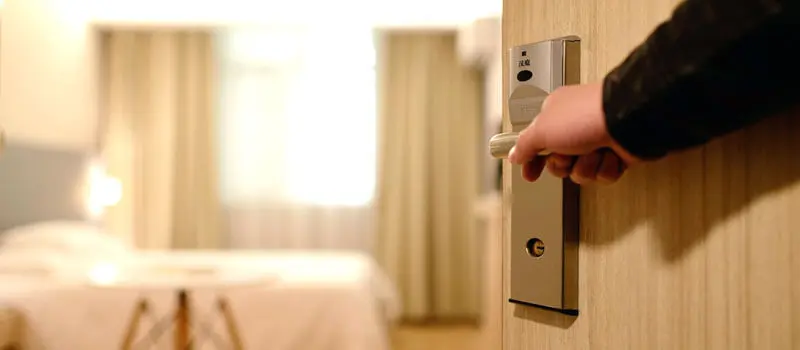 Hotels and B&Bs
Many hotels and B&s;Bs in the hospitality sector often experience cash flow challenges, especially in regions with seasonal fluctuations in tourism.
However, with the rise of the staycation and many travellers opting to holiday in the UK, now may be the perfect time for your hospitality business to utilise merchant cash advance funding - a flexible form of hotel finance.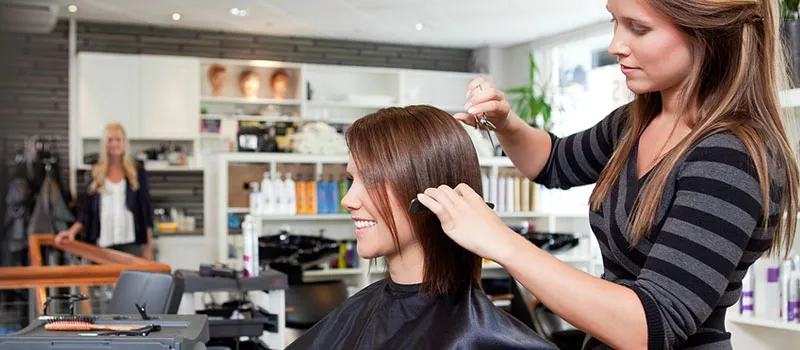 Hairdressers and beauty salons
Another industry that takes several payments via credit and debit card is the hairdressing and beauty sector. As a result, salons are able to use business cash advances to unlock their full potential.
Whether it's to fund the hiring of technicians, new equipment, signage or marketing efforts, this flexible product is an ideal solution for businesses in this sector.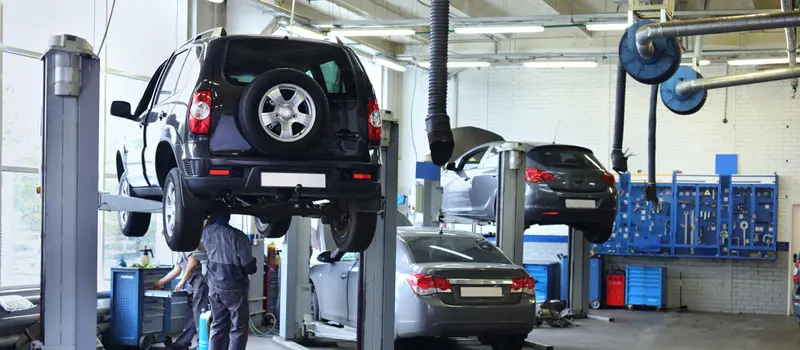 Auto repair shops
Auto repair shops face significant costs purchasing, maintaining and updating their equipment and machinery. Luckily, a high level of customer credit card payments means that garages, MOT and car service businesses tend to easily qualify for merchant funding.
What our customers say...
Adrian T
5/5
Amazingly fast, efficient service, minimal paperwork. So much faster than my business bank of twelve years.
4.70 out of 5 based on 86 reviews
Reviews last updated on 12 Oct 2023