Convenience Store Finance
If you're a convenience store owner looking to expand or support business operations and generally invest in your store, business finance can help you achieve these goals. Find and compare finance providers and access from £5,000 to £2 million+ from our reputable UK lenders.
Compare a wide range of lenders and rates
Check your eligibility in minutes
Find out how much you could borrow
Get Started
It's fast, free and won't affect your credit score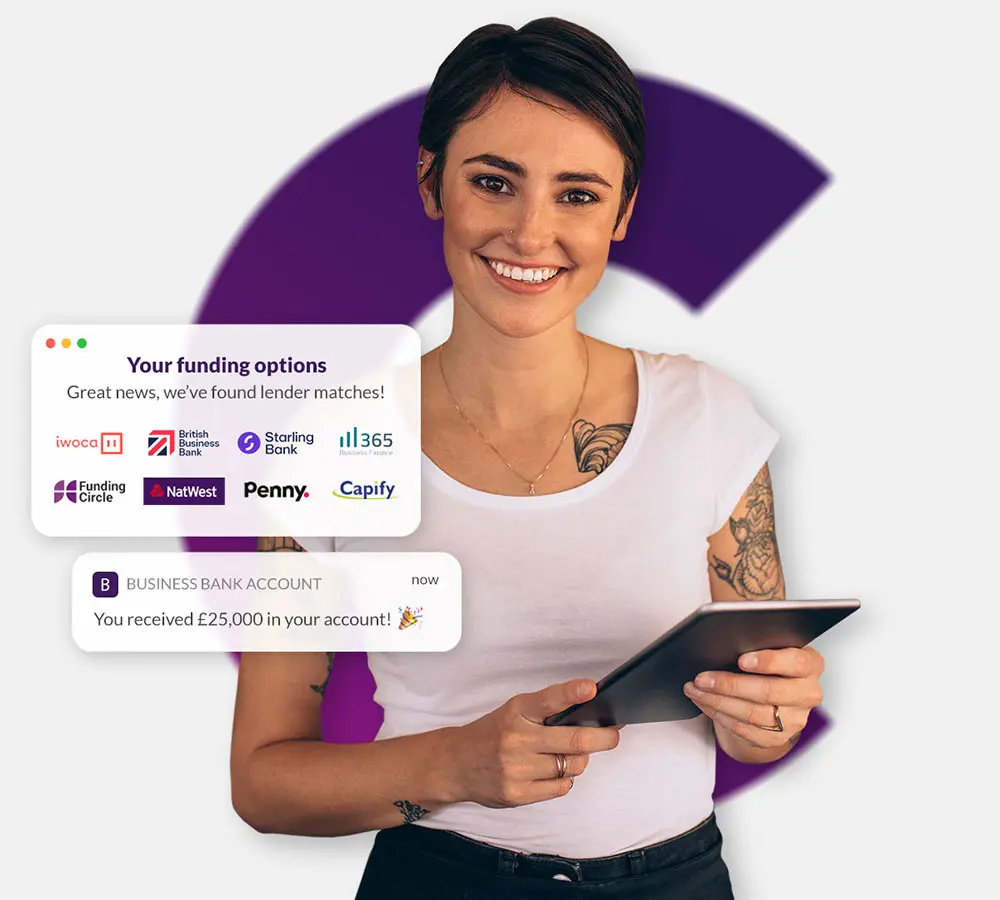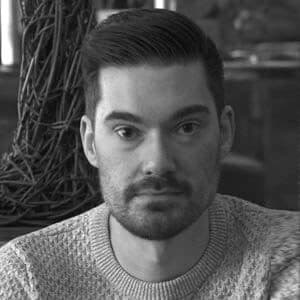 What are convenience store loans?
Quick convenience store loans are designed to help you grow your convenience store business, from supporting you with everyday expenses like wages, bills, equipment and stock to helping you reinvest in your store by renovating it completely or purchasing a new location.
---
What types of loans are available for convenience stores?
The good news is that there are plenty of different loan types available to suit your specific needs. If you're looking for a revolving credit solution or you want to access a loan without parting with collateral — you can find exactly what you're looking for.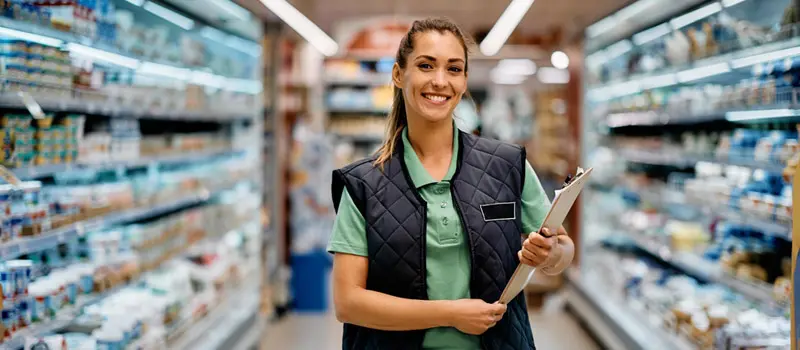 We work with a panel of UK lenders offering the following loans:
Merchant cash advance
As you accept debit and credit card payments in your store, you might want to consider a merchant cash advance. An advance is borrowed against your future card sales and is repaid as a percentage each month. So if your revenue is higher in one month than it is in another, you'll repay more of your loan in that particular month.
Secured/unsecured business loans
Business loans are the most traditional loan types you can apply for. Apply for a secured or unsecured loan and receive the money as a lump sum. You can spend it however you want in your convenience store and repay it with interest in monthly instalments.
Invoice finance
With invoice finance, you no longer have to wait for 30, 60 or 90 days for customers to pay your invoice. Instead, you can unlock 95% of the value of your unpaid invoices almost immediately, helping cash flow and helping you better forecast. Invoice financing is great for smaller convenience stores as there's no need to secure the loan with a high-value asset. Instead, the lender takes the invoice as security.
Business credit cards
A business credit card means you can access money when needed. Simply use your card to pay for items online or withdraw cash. Some card providers offer interest-free purchasing periods and balance transfers to encourage you to sign up.
Revolving lines of credit
Revolving lines of credit are perfect for convenience stores that want to borrow and repay funds as required. When running your store, you'll have all kinds of things to purchase, using your credit to buy new point-of-sale machines, repay, and then use the funds again for a different purpose, i.e. upgrade your website. Lines of credit are typically cheaper to use than traditional loans, but they can come with higher fees.
---
What documents do I need to apply for convenience store finance?
Lenders might want to see a few documents when you're applying for finance, so having them to hand is a good idea. Having them readily available can mean you avoid delaying your loan application, which means you can get funds quicker.
Cashflow forecast
Proof of ID
Three month's worth of bank statements
Information about existing debts
Your business plan (lender/product dependant)
---
How can I apply for a loan for my convenience store?
The application process is quick and simple:
Find and compare convenience store finance providers with our free tool
Expand the lender panels to learn more about each product, including rates, total repayable, and monthly loan costs
Choose a product and click to apply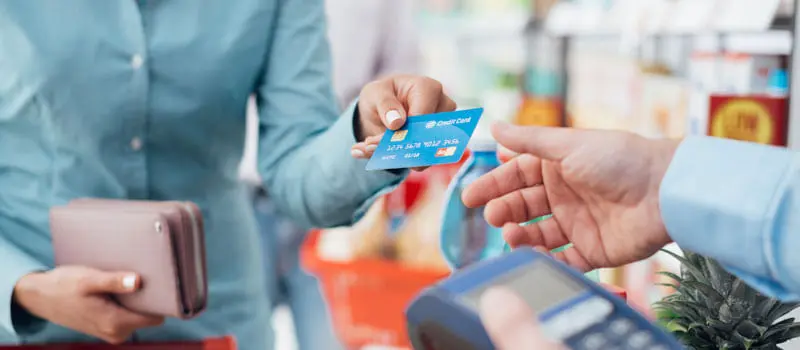 ---
How can I spend my convenience store loan?
You can spend your loan however you want, but many convenience store owners choose to spend it on the following:
Trialling new marketing campaigns
Buying stock in bulk
Re-branding
Trying out new product lines
Opening a new location
Re-fitting or renovating their existing store
Balancing cash flow
Hiring new employees
Paying general expenses (i.e. bills, rent, wages)
It's easy to get carried away when applying for finance, always ensure you can afford loan repayments before applying. Taking on debt should not be a decision you make lightly.
---
Can I use my loan to buy a convenience store?
Yes, you can use your convenience store finance to purchase a store, for example, if it's part of a franchise. Franchise fees range from £300 to £250,000, depending on the franchise you're purchasing. So it's essential to determine your funding options before buying a franchise.
---
Am I eligible for convenience store finance?
Eligibility depends on the lender and the type of loan you apply for. But, usually, if you meet the basic criteria below, you can apply for convenience store finance:
Your business has been trading for at least four months
You're UK registered
You're over the age of 18
Additional criteria for specific products:
A high-value asset (for secured loans)
Annual turnover of at least £10,000 (for unsecured loans)
Process a minimum of £2,500 in monthly card sales (for a merchant cash advance)
Some lenders will want to see your trading history, and some will want you to have industry experience before lending.
If you have bad credit and are worried you won't be accepted, don't worry, our lenders offer flexible financing options for all types of applicants. But, if you're struggling with debt, it can be easy to get stuck in a borrowing cycle. Instead, chat for free with a debt advisor at Business Debtline to get unbiased advice.
---
How to find the right loan for my convenience store
Finding the best loan type of convenience store finance can be overwhelming, particularly when faced with many lenders to sift through. But that's where we come in. We've got a self-serve loan comparison platform which makes finding and comparing lenders easy.
Our tool is free to use and allows you to browse lenders in just minutes without them completing a hard credit check. Expand each loan type available to you to learn more about the rates, the total amount repayable and monthly loan costs.
What our customers say...
Adrian T
5/5
Amazingly fast, efficient service, minimal paperwork. So much faster than my business bank of twelve years.
4.70 out of 5 based on 86 reviews
Reviews last updated on 12 Oct 2023