Business loans in Wales
Wales is home to over 200,000 SMEs employing more than 1 million people. With a fast growing economy and thriving industry sectors, there's no shortage of business opportunities across Wales. At Capalona, we help startups and SMEs access business loans in Wales.
Compare a wide range of lenders and rates
Check your eligibility in minutes
Find out how much you could borrow
Get Started
It's fast, free and won't affect your credit score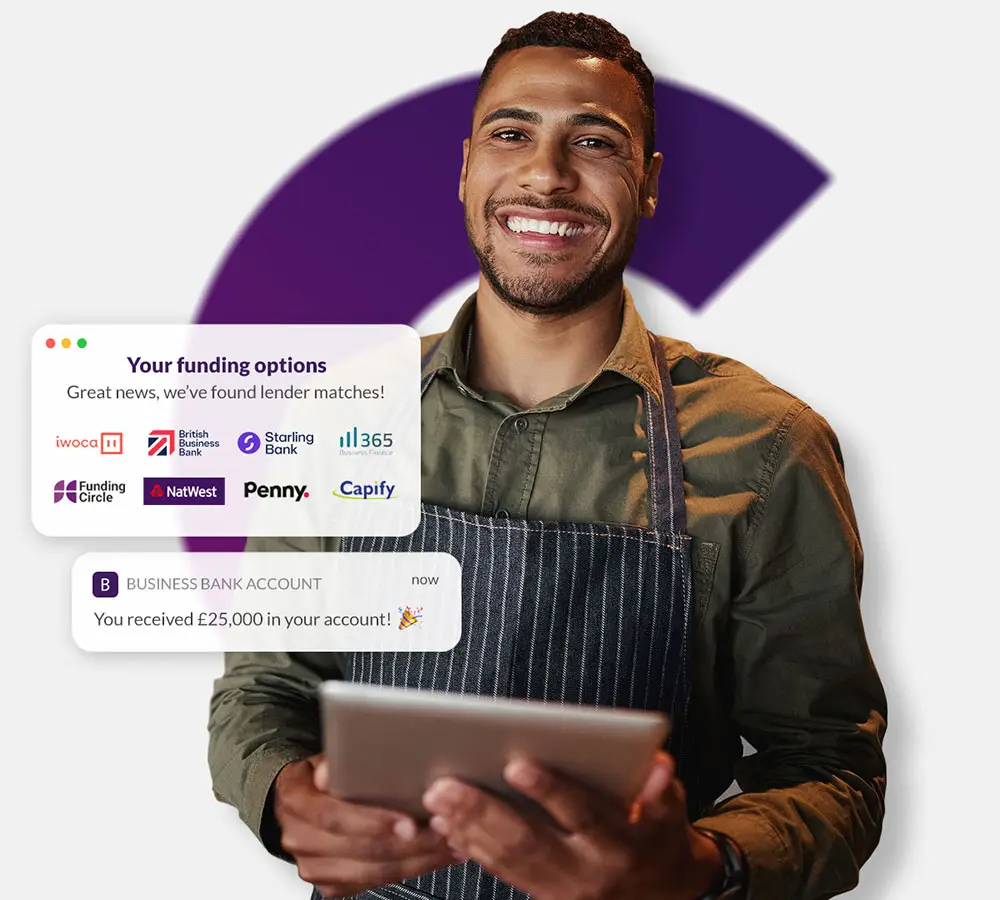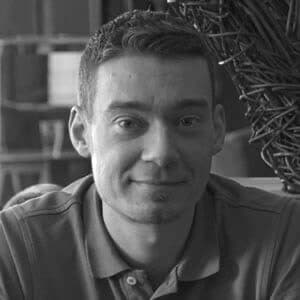 Running a business in Wales
The Welsh business economy is thriving, and with around 222,200 businesses operating in Wales in 2022, up from the previous year, companies are always looking for new ways to grow.
Whether your business is based in the capital, Cardiff or the largest town of Wrexham — running a business in Wales is difficult, with business owners facing many challenges, particularly over the last few years. But accessing affordable finance has meant they can re-invest in stock, open new premises, and maintain a healthy cash flow. Learn more about business loans in Wales below.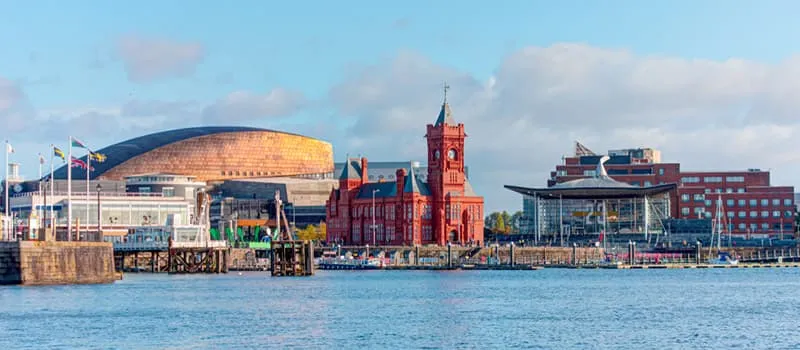 What type of business loans in Wales can I apply for?
If you're looking for cash to help your business grow, don't worry, there are plenty of business loans in Wales available to help you do just that. Regardless of your business type or size, check out these four loan options.
Secured business loans
A secured business loan is less risky for a lender, as it's secured against your asset, usually property. As it's less risky for the lender, this means you can enjoy lower interest rates, and you can also access higher loan amounts. There is a higher risk for you, however. Your asset is at risk if your business fails to repay the loan in line with the lending agreement.
Unsecured business loans
As you'd imagine, an unsecured business loan isn't secured against an asset which means they're less risky for you, the borrower — but they are quicker and easier to apply for than secured loans. The risk has increased for the lender, though, so expect to pay higher interest rates and not be able to access large loan amounts.
Invoice finance
Invoice finance is a popular loan option as it helps you gain control of your cash flow. You no longer have to wait around for invoice payments. Instead, you can immediately access up to 95% of the unpaid invoice amount. Giving you the freedom to reinvest in your business or take on new projects without hesitation. There are two types of invoice financing — invoice factoring and invoice discounting.
Merchant cash advance
If your business is seasonal, a merchant cash advance could be a good fit for your business. You repay a percentage of your future credit and debit card sales — which means no fixed monthly repayments. As a result, you can focus instead on running your business without worrying you won't have enough cash to pay your loan that month.
---
How much could I borrow?
How much you can borrow depends on the type of loan you apply for. For example, with an unsecured business loan, our lenders can help you access up to £500,000. But if you need a bigger loan, you can apply for a secured business loan, where you can access up to £2 million.
To apply for one of our loans, you usually need to meet the following criteria:
Your business has been operating for at least 3 months
You have a UK bank account
You're over the age of 18
You're a business registered in the UK
If you're applying for a secured loan, you'll need to own one or more valuable assets to secure it with
If you're more interested in a merchant cash advance solution, you could access between £2,500 and £300,000 - but this depends on your monthly card turnover.
Check your funding options now and find out how much you could borrow in minutes. It's free and there's no credit check required.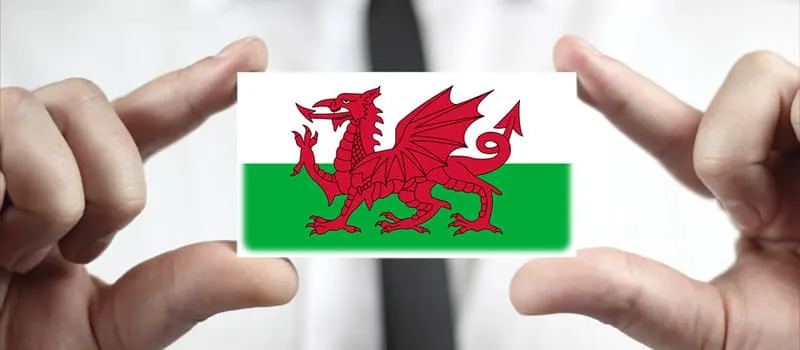 ---
What interest rates should I expect?
Interest rates for small business loans in Wales are usually lower than other forms of borrowing, such as with business credit cards. You can expect to pay lower interest on a secured loan and higher interest on an unsecured loan. So the interest rates differ based on the financial product you choose.
The best way to get a more accurate idea of the interest rates you can expect to pay is by comparing lenders - Get your quotes today.
---
Can I apply for start up loans in Wales?
Yes, there are many startup loans in Wales available for businesses. We work alongside a panel of lenders, some of them government-backed. You can either apply for your business startup loan directly from a lender of your choice or compare options using our quote tool.
To apply for a new business loan, you must have a business plan you can present to the lender. They'll want to understand how viable your business idea is and how you intend to use the money.
---
What are the benefits of small business loans in Wales?
A small business loan in Wales is a convenient way of accessing money to help your business grow. And the good thing is, there's not a one type fits all solution - you can pick whichever loan type suits your business best.
You have the confidence to take calculated risks to grow your business with access to cash.
Other benefits of a business loan in Wales:
It can help you better manage your cash flow
Pay bills, wages and other expenses without worry
Use your SME loan to buy more stock or invest in new markets
Invest in marketing campaigns to reach new customers
---
My business has bad credit, can I get a Welsh loan?
Bad credit won't necessarily stop you from securing a Welsh business loan; each lender's criteria differ. Although you might not have your pick of all the lenders if you have poor credit, there are still lenders out there that will lend to borrowers with bad credit.
Don't apply for many loans at the same time; this can harm your credit score further. Instead, take your time to research your options and pick just one lender to move forward with. And you should always look for ways to improve your business credit score - better credit means easier access to funding in the future.
---
Why choose Capalona for business loans in Wales?
We're brokers, which means we solely exist to help you find the best financial deals for your business. We've already helped thousands of SMEs, just like you, to secure the cash they need to grow a thriving business.
With alternative finance, you're not constrained by traditional lenders, which means more choice, and the process is quicker.
Ready to look for business loans in Wales? Get started now.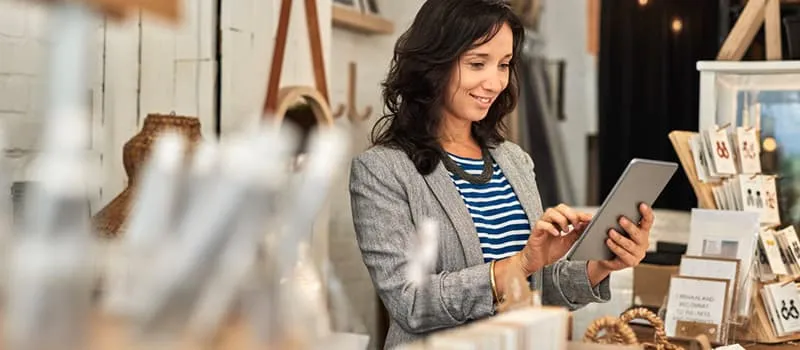 ---
What Welsh government business support is available?
You can never have too many resources to hand when growing your business. Here are a few that could prove themselves very useful.
Business Wales
Whether you're just starting a business or you want to grow your business, Business Wales is a Welsh government business support site offering businesses all kinds of helpful resources. From learning how to recruit and train staff to advice about marketing and IT.
The Business Wales site also has a great free resource to help you locate finance and support for your business by using their Finance Locator tool. Filter down the funding suitable for your business by filling in their online form. View the funding options available to you immediately.
Business in Focus
If you're on the lookout for business premises and general Welsh business support, this site could be worth a visit. Business in Focus is a not-for-profit organisation helping businesses, just like you, to start up and grow with the support of a team of experts offering tailored consultancy.
Business Debtline
Although not affiliated with the Welsh government, Business Debtline is a charity dedicated to helping all UK-based businesses with independent debt advice. If you're struggling with debt or just need to talk with someone, the Business Debtline advisors are available to chat online. Or feel free to browse their resources at your leisure.
---
Finding a business grant in Wales:
There's also another option you could explore before applying for a small business loan: searching for a business grant. You don't have to repay a grant, but the process can take a lot longer than accessing a loan. This is because you're vying for attention amongst many other business applications. Use our business grant finder to see what's available for your business.
Extra tip: When applying for a grant, you'll need to have a crystal clear idea of how you intend to use the funding in your business. Each grant will have conditions attached to it, so you must understand how they expect you to use it in your business. Don't forget to also update your business plan before applying.
What our customers say...
Adrian T
5/5
Amazingly fast, efficient service, minimal paperwork. So much faster than my business bank of twelve years.
4.70 out of 5 based on 86 reviews
Reviews last updated on 12 Oct 2023