Funding when your business needs it most
As a business owner, you can budget adequately and count all the pennies, but cash flow problems can still find you. Cash flow problems won't always be your fault. Something unexpected might happen such as delayed customer payments, unexpected insurance payouts, or bills, which, in turn, holds up your entire business operation. And a hold up in business operations means your business is at risk.
Cash flow is frustrating and the bane of many UK businesses - 19.8% of businesses said after just one to three months their cash reserves would run out. So if you have problems with cash flow, you're in good company.
Emergency business loans can lend a much-needed helping hand to UK businesses with urgent needs. Read on to learn more about how these loans work, what you can use them for, and how to apply.
Ready to apply? Get a quote.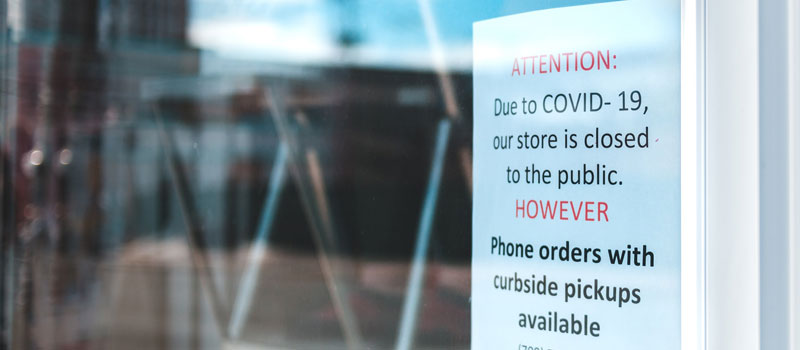 ---
What is an emergency business loan?
An emergency business loan is a loan you can access quickly for emergency use. It can be useful if you have a sudden cash-flow problem, or you need to urgently fulfil a new contract or order fast.
Running a business is stressful, particularly when a new project becomes available and you're unable to move forward with it because of insufficient funds. But you don't need to let cash flow hold you back — that's where an emergency business loan comes to the rescue.
There are many emergency business loan products available on the market, so we're sure we can find the best deal for you.
---
How does an emergency business loan work?
An emergency business loan works like any other loan product. You agree on an amount with your chosen lender, they loan you the money, and you pay it back with interest on a monthly basis.
The emergency business loan application process is designed to give businesses access to finance quickly, hence the term 'emergency'. That's what makes it different to a standard business loan. So if you're looking for a quick cash injection, an emergency business loan could be a good option for you.
Remember, that an emergency business loan is a short-time financial solution, and should not be used to absolve your business debt.
Struggling with debt?
Business Debtline
is a charity run by the Money Advice Trust. They offer free debt advice for the self-employed and small businesses in England, Wales and Scotland.
---
How can an emergency loan help your business recover?
An emergency business loan can support your business through a rough patch, helping you get back on your feet where you feel confident about the future of your business. An injection of cash can give you peace of mind by helping you achieve instant healthy cash flow. Good cash flow is what your business depends on, and when unexpected bills pop up, or a client delays making payment, your business can be put in a difficult situation.
Read more about what you can spend your loan on below.
---
What can an emergency business loan be used for?
An emergency business loan can be used to get you through a rough patch in your business. That rough patch could include:
support with short-term marketing or advertising costs
a cash injection to pay operating expenses, such as staff wages, bills, rent etc.
if your business is seasonal, you could use an emergency business loan to plug the financial gap
covering unexpected expenses, boiler issues, insurance payouts etc.
---
A secured or unsecured emergency business loan?
You can get a secured or unsecured emergency business loan, and which you choose depends on your circumstances. A secured loan is secured with collateral, making it less risky for the lender, you can also enjoy lower interest rates and a bigger loan. An unsecured loan is quicker to process but you will be personally liable if you fail to make timely repayments.
Read more about the differences between unsecured business loans and secured business loans.
---
Will I be accepted for an emergency business loan?
Each lender has its own criteria. But most lenders will look at your circumstances, the amount you want to borrow, and business financial health to determine your risk as a borrower when applying for an emergency business loan.
Applying for a quote won't affect your credit score, so by applying for a quote, you've lost nothing.
Get your free, no-obligation quote now.
---
Does the UK Government offer emergency loans for businesses in crisis?
Yes, currently, there are government-backed emergency loans available to businesses that have been affected by the current coronavirus (COVID-19) pandemic.
The Coronavirus Business Interruption Loan Scheme (CBILS) and Bounce Back Loan Scheme (BBLS) launched in March 2020 were set up to help businesses through this crisis.
Update:
Both the
CBILS and BBLS schemes ended on the 31st March 2021
. A new
Recovery Loan Scheme
that launched on the 6th April 2021, has replaced them.
More information on government business crisis loan schemes can be found here.
---
Can I get an emergency business loan with bad credit?
Yes, you can. There are lenders we work with that offer emergency business loans to companies with a bad credit history.
---
How to apply for an emergency business loan?
Applying for an emergency business loan is easier than you think. Fill in our form to get quotes from lenders, they'll contact you directly with their best offer. You can then compare and choose the best option for you.
There is no obligation to accept any UK lender quote, simply collect quotes and compare at your leisure. If you decide to apply for an emergency loan with one of our lenders the lender will process your application for you directly.
---
Why Capalona?
We know how overwhelming it can be to find the right finance for your business needs, we've been there. And that's exactly why we've set up Capalona
As a broker, our quote comparison service is completely free for you to use. We're here to help you sift through lenders effortlessly to find the right funding for your business, which will ultimately help support business growth.
We've already helped thousands of businesses just like yours, our service is free, what have you got to lose?
Sit back, relax, and get your free quote now.