SME Business Loans
If you're an SME business owner, an SME loan will allow you to grow your business quickly and with confidence.
Compare a wide range of lenders and rates
Check your eligibility in minutes
Find out how much you could borrow
Get Started
It's fast, free and won't affect your credit score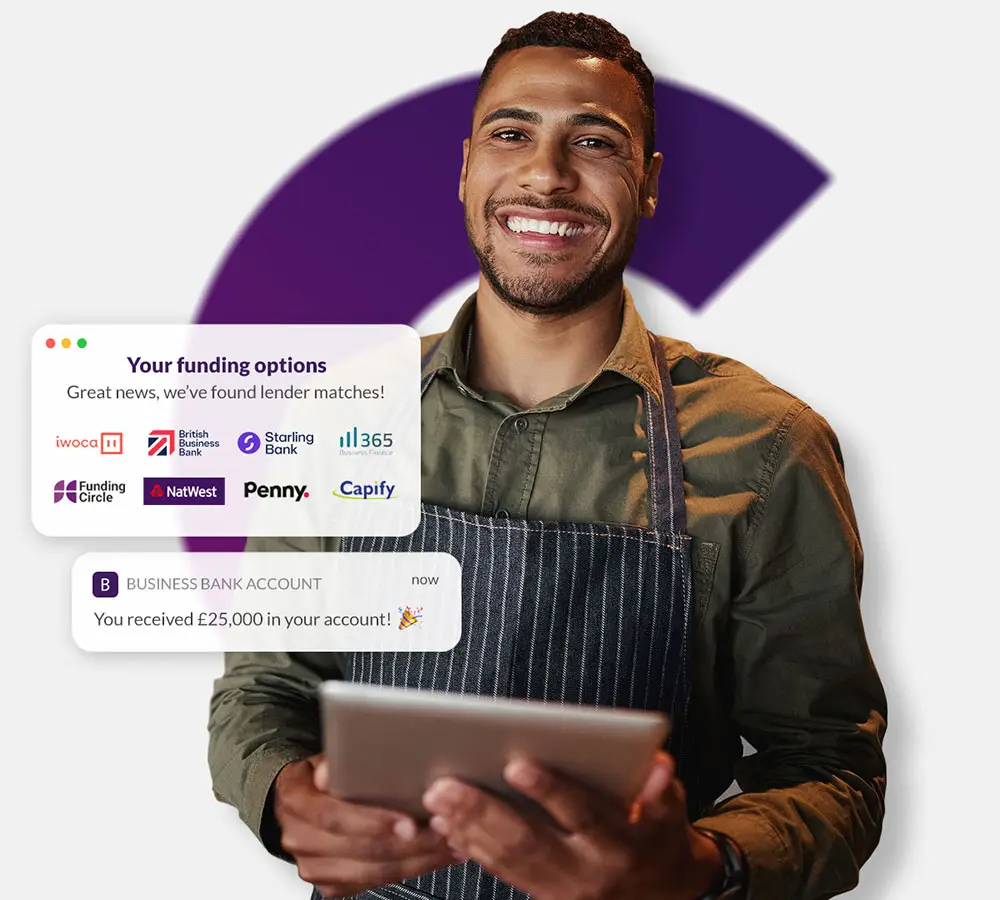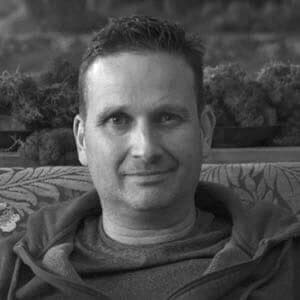 What are SME loans?
SME loan products are designed specifically for small and medium-sized businesses — usually categorised as 1-250 employees. SME loans can give you the confidence you need to make purchasing decisions to scale your business, pay wages on time, make premises renovations.
Regardless of your business, an SME business loan is a great way to help with cash flow and boost company growth.
---
What are the types of SME business loan products?
There is a wide range of SME loan products; you must take the time to understand which product best suits your needs. Some of the more popular SME loan products include:
Business Loans
Business loans can be either secured or unsecured. An unsecured loan doesn't require collateral against it, but a secured loan, as the name suggests, requires an asset to be secured against it should you default on your SME loan repayments. Both have positives and negatives, and it really depends whether you have collateral to secure against the loan or if you're willing to provide a personal guarantee.
Invoice Finance
Invoice finance can help you maintain a healthy cash flow. Cash flow caused 82% of small business to close, don't let cash flow hold your business back. If you're reliant on client invoice payments to keep your head above water, invoice finance could be a product worth researching a little further. Invoice finance enables you to release cash otherwise tied up in unpaid invoices. You can access up to 95% of the invoice amount, giving you financial peace of mind.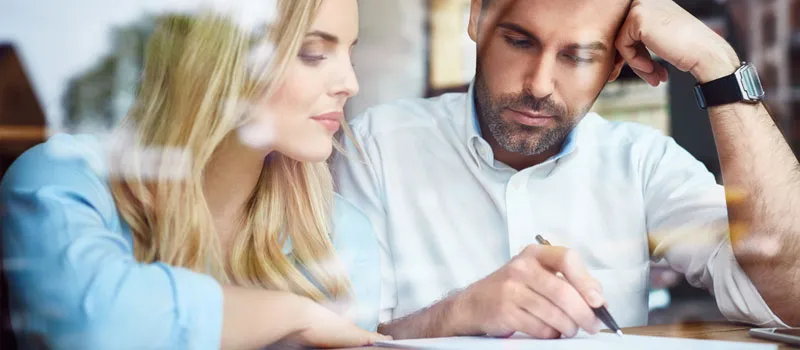 Business Cash Advance
Business cash advance or merchant cash advance doesn't work like your typical business loan. Instead, it's more of a cash injection loaned against your business' future credit or debit card sales. A business cash advance is a short-term financial solution, and you don't have to worry about fixed monthly repayments. With a cash advance, you pay the lender a percentage of your future sales. This is a flexible way to access much-needed cash for your business.
Credit Cards and Overdrafts
More traditional business funding options, credit cards and overdrafts offer a convenient and quick way to access working capital for SMEs. With no assets required and easy qualification, it's not hard to see why credit cards and overdraft facilities are an attractive option. But be warned, they're a costly route to obtain credit.
As always, make sure you take your time to research all SME loan products available on the market to get the best deal.
---
What are the benefits of SME Finance?
An SME loan or SME finance is a great way to support growth in your business. Having a cash injection can give you the confidence to invest in new markets, purchase inventory, pay for business premises renovations or pay staff salaries. You can spend your SME loan any way you want to.
Other benefits of SME loans include:
Unsecured loans are easy and quick to access
There are a variety of SME loan products available, so you can find one to suit your needs
They can help plug financial gaps in the short-term
They may be cheaper than traditional business credit cards or overdraft facilities
Are you interested in finding out what you could borrow? See your funding options now.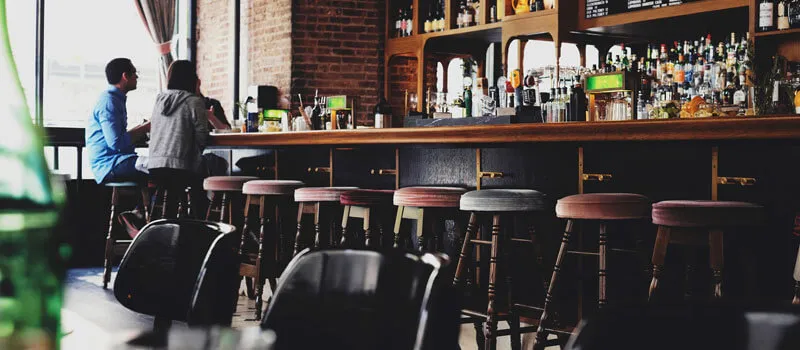 ---
Is my business eligible for an SME loan?
The SME loan eligibility criteria will differ depending on the product you choose, your financial position and business performance. Generally, your business must be based in the UK to be eligible for an SME loan.
SME loan criteria includes:
Trading for at least 3 months
Business registered in the UK (Wales, England, Scotland or Northern Ireland)
You are a UK resident
Each lender will have different criteria for their products, so it's up to them to assess your borrower application to see if you'd be eligible. If your business credit score is good, then there's a good chance the lender will offer you favourable interest rates, flexible repayment terms etc.
But don't worry, you can still get a business loan with a poor credit history.
---
Can I get an SME business loan without collateral?
Yes, you can get an SME loan without using collateral, i.e. a business asset. These types of finance are known as an unsecured business loan.
The term 'unsecured' means the lender doesn't require collateral to be put up against it. You might be asked instead to provide a personal guarantee, and the lender will look to confirm that you have good personal and business credit history.
Remember:
Signing a personal guarantee means if you fail to meet your repayment terms, the lender will hold you personally liable for the debt outstanding. Signing a personal guarantee is not a decision to be taken lightly. Suggested reading:
What is a personal guarantee — and do you need one?
Another thing to consider with an unsecured loan is that as there's no collateral, you can expect to pay higher interest rates, and you won't be able to access as much money as if you took out a secured loan.
---
How long does it take to get an SME loan?
The time it takes to get an SME loan will depend on a few factors, including the finance product, the lender and how quickly you can gather all the required documents needed for the lender to make a decision.
You could be pre-approved for an SME loan in a matter of minutes, and it could just be 24 hours until you get your hands on the funds, or it could take days or weeks for the funding to arrive.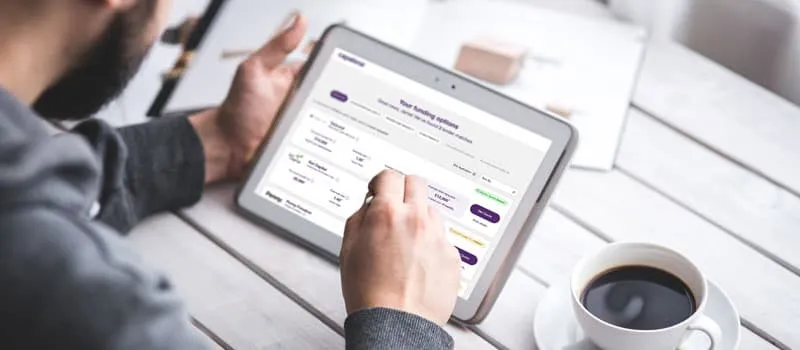 ---
How to apply for an SME loan
Applying for an SME loan is quick and straightforward. Use our loan matching service to help you find and compare the best lender deals out there.
At Capalona, we're a broker, which means our comparison tool is 100% free for you to use. We know how difficult it is to find the best finance options for SMEs; believe us, we've been there. That's precisely why we created this business finance comparison tool, to make finding and comparing business finance as painless as possible.
We need a few basic details about you and your business, and we'll instantly match you to suitable SME loan lenders on our panel. After you've decided which lender is right for your business needs, the lender will contact you directly to discuss.
Remember, you are under no obligation to accept any of the quotes put forward to you by our trusted lenders.
---
Why use Capalona?
As we've already mentioned, we've got the first-hand experience of sourcing our own finance, and that's exactly why we needed to create a simplistic, straightforward business finance comparison tool.
You want to carry on growing your business, but without working capital to re-invest or keep your business moving forward, it's tricky. Cash flow is the bain of many SMEs' existences, but it doesn't have to hold you back.
SME finance is an affordable, flexible way to fund your business. Let us match you to the best UK lenders out there - get started now.
What our customers say...
Adrian T
5/5
Amazingly fast, efficient service, minimal paperwork. So much faster than my business bank of twelve years.
4.70 out of 5 based on 86 reviews
Reviews last updated on 12 Oct 2023