Invoice Discounting
With invoice discounting, you can release the cash tied up in unpaid invoices to support the day-to-day management of running and growing your business.
Compare a wide range of lenders and rates
Check your eligibility in minutes
Find out how much you could borrow
Get Started
It's fast, free and won't affect your credit score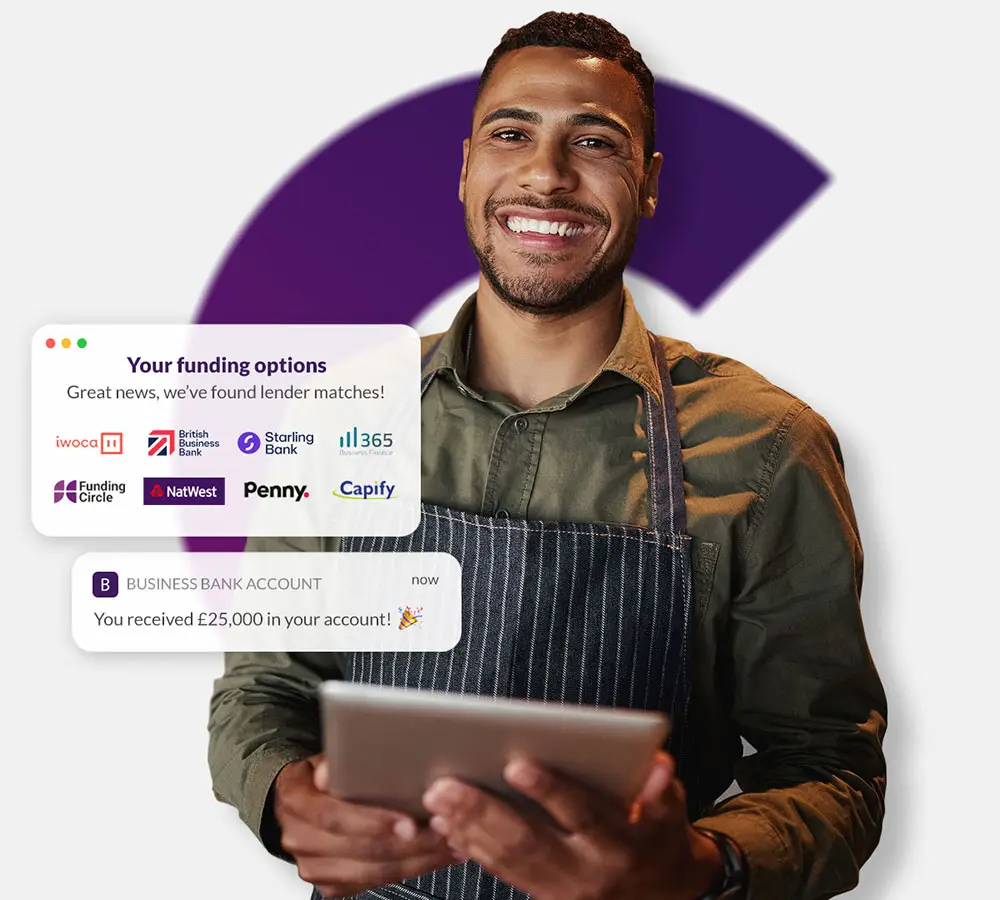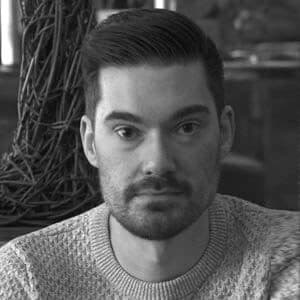 What is invoice discounting?
Invoice discounting is a type of invoice finance and is a popular way for SMEs to maintain healthy, predictable cash flow while staying in control of your sales ledger. Discounting allows you to sell one or more of your unpaid invoices to unlock up to 95% of the value, giving you an instant cash boost.
You can use this cash boost for anything business-related, perhaps you worry about paying your staff on time, or bills or rent for your business premises. With invoice discounting, those worries disappear, you're guaranteed payment from your invoices quickly.
Learn more about how invoice discounting works below.
---
How does invoice discounting work?
Say your business has invoiced its customers to the tune of £100,000, for example, you don't have to wait around for the 90-day payment terms. Invoice discounting means you can release up to £95,000 of your unpaid invoices.
The lender will charge fees for the service, which are deducted from your customer's final invoice payment, with the remainder transferred back to you.
It's a reliable and flexible way to sustain cash flow, a problem many UK SMEs face.
You can use your new cash injection to buy more stock or investment in new markets; the possibilities of business growth are endless with invoice discounting.
---
What are the advantages and disadvantages of invoice discounting?
Just like any finance, invoice discounting has its pros and cons. So you must take the time to research your options and work out whether it's the right finance facility for your business.
The advantages of invoice discounting
100% confidential - your clients and customers don't need to know you're working with a discounting company, you have full control.
Healthy cash flow - it helps you unlock funds otherwise tied up in unpaid invoices.
Security - you can sleep easy knowing you're able to pay your staff wages on time, every time.
The disadvantages of invoice discounting
New businesses might find it difficult to secure - lenders are looking for companies that are established with a high turnover. (Don't worry, we can still help, check out our Startup business loans.)
It's more expensive - when compared to traditional bank loans, the cost of invoice discounting – which is effectively a short-term loan, it's a much more costly form of finance.
You can become trapped - businesses can become heavily reliant on discounting as a way to manage cash flow long-term. Therefore, it can be challenging to break the cycle.
---
How much does invoice discounting cost?
There are two costs to take into consideration with invoice discounting. The first is a "Factor Rate" which can cost somewhere between 1 and 5% of the invoice value. The second fee is a "management/service charge" and can range anywhere from 0.5% and 3% or more of your annual turnover.
You must read the lender's terms and conditions to understand any hidden fees.
How much could you pay?
Let's say you sell invoices totalling £50,000 and you unlock 95% of the invoice value, and the fees stand at 2%. You'll receive £47,500 initially. After you chase the customer and they pay the invoice in full, you could receive an additional £1,200, and pay £800 in fees to the lender.
Remember, this is just an example; you should read the exact payment terms carefully and agree on them with the lender.
Fees are typically lower for discounting then for invoice factoring because you'll still collect and manage debts yourself.
---
Invoice discounting calculator
Work out what you could expect to pay in fees by using our invoice discounting calculator below. Remember, this is just an estimation; you should agree on the payment terms and interest fees with the lender.
Your results
---
Advance amount
£
0

(%)

Then
£
0

*

Estimated Fees
£
0
* Will be paid to you when your client has paid the invoice in full and within the agreed invoice term.
This calculator is intended for illustration purposes only, and exact payment terms should be agreed with a lender before taking out a loan.
---
What are the different types of invoice discounting?
There are four types of invoice discounting, and each one offers its customers a very different financing option. Make sure you take the time to understand what each one provides and whether any are a good fit for your business.
Recourse Discounting
Recourse discounting can be risky for you but less risky for the lender as it does not include bad debt protection. If your client fails to pay up, you're liable for paying the invoice in full back to your lender. This type of discounting means you could be out of pocket if your clients aren't trustworthy payers.
Non-Recourse Invoice Discounting
Non-recourse invoice discounting is the opposite of recourse discounting. Non-recourse means your lender will absorb the cost of the unpaid invoice should your customers decide not to pay. It's essentially an invoice insurance policy against bad debt. This is a good option if you've got unreliable clients, but be aware, the fees will be higher as it poses a higher risk for the lender.
Whole turnover discounting
This finance solution is when a credit facility is secured against your whole sales ledger. What does this mean? It means that you can release funds from all your unpaid customer invoices.
As soon as you've done the work and invoiced for it, an invoice is also sent to your finance provider, and they'll help you access up to 95% of the total invoice value.
Selective, Single and Spot discounting
The terms selection, single, and spot all refer to the same facility. Selective invoice discounting is where you can choose to sell one or more of your unpaid invoices to a finance provider. This service gives your SME ultimate flexibility and control over how often you sell invoices while also keeping a handle on your credit control process.
Be warned, there's always a price to pay for convenience, so spot discounting is more expensive than other forms of invoice discounting.
---
Why is invoice discounting confidential?
It's confidential because the discounting company has no contact with your customers, so you stay in complete control of your credit control process. This means no one has to know you're using an invoice discounting company.
You can maintain those important business relationships that you've spent years perfecting while unlocking the value in unpaid invoices. It's a win-win.
---
Invoice discounting vs Invoice factoring - what is the difference?
With invoice discounting, you oversee all your credit control, but with invoice factoring, you don't. In factoring, the financier will chase customer payments to ensure they're made in full. This can present problems for companies who have spent time nurturing their customer relationships, for a third-party to approach them and demand money might seem a little full-on.
That's why invoice discounting could be a good option for your business. Although, discounting does include more admin tasks as you're overseeing the credit-control yourself.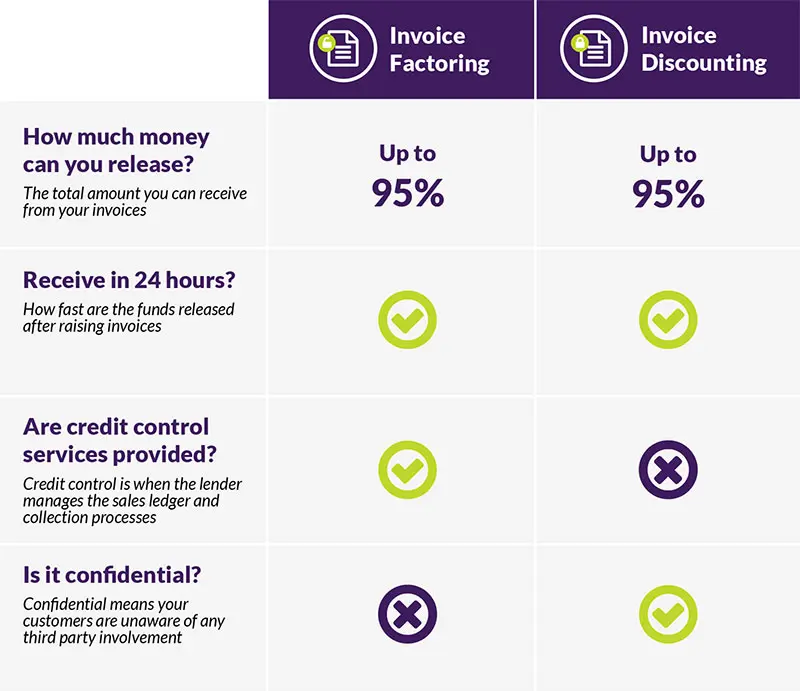 ---
Can I have individual debtors in my invoice discounting facility?
Yes, you can. You can choose to either sell your entire debtor book to the financier (whole turnover discounting) or pick and choose which invoices you sell (selective invoice discounting), even if it's just the one invoice.
Be warned; the more flexible the finance type you choose, the more expensive is it likely to be.
---
Is invoice discounting cheaper than invoice factoring?
Yes, is the short answer. The slightly longer answer is that with invoice factoring you're paying for the financier to chase your customers and manage your sales ledger. But with invoice discounting, you do the heavy lifting yourself; you're entirely in control of this process, so you'll have to chase customers for invoice payments.
But, discounting is 100% confidential, your customers don't know you're selling their invoices to a discounting company. Plus your business relationships stay intact.
It's really about figuring out what works best for your business.
---
Is my business eligible for invoice discounting?
To qualify for invoice discounting, you must trade predominantly by invoicing other businesses for products and services. You must also operate a UK-registered business with an annual turnover of at least £100,000 for a facility. There is no minimum turnover for selective invoice discounting.
If that's you, what are you waiting for? Compare and get your quotes now.
Company based in the UK
Trading for a minimum of 4 months
Limited, partnership and sole traders accepted
Turnover at least £100,000 per annum (No minimum turnover for selective invoice discounting)
Provide goods or services to other businesses
If you don't meet these requirements, don't worry, we still have plenty of business finance solutions for you to choose from. Check out these funding options:
---
Why choose Capalona?
We help business, just like you, secure the funding they need to grow. We're passionate about helping SMEs, let us help you, too.
A few more benefits to working with us:
Get matched to the right finance options for your needs
Compare the invoice discounting companies
Our online business finance matching platform is 100% free to use
We have a large panel of trusted UK lenders
Our service is fast and effective
Ready to check your eligibility for invoice discounting? Get started today!
What our customers say...
Adrian T
5/5
Amazingly fast, efficient service, minimal paperwork. So much faster than my business bank of twelve years.
4.70 out of 5 based on 86 reviews
Reviews last updated on 12 Oct 2023