Pub Finance
The hospitality industry forms an integral part of the UK economy. After facing substantial challenges over the last couple of years, we're on hand to help pubs, bars and nightclubs get the funding they need to reset and thrive. We offer pub finance and bar loans from £1,000 to £500,000.
Compare a wide range of lenders and rates
Check your eligibility in minutes
Find out how much you could borrow
Get Started
It's fast, free and won't affect your credit score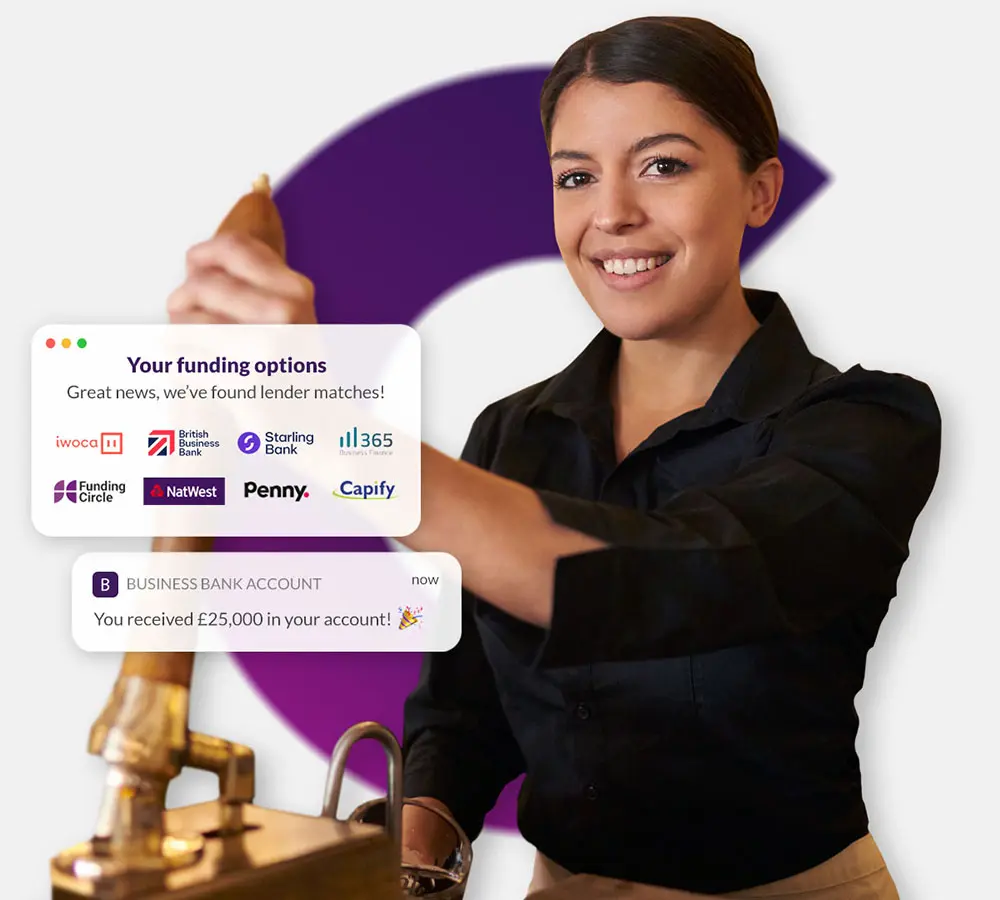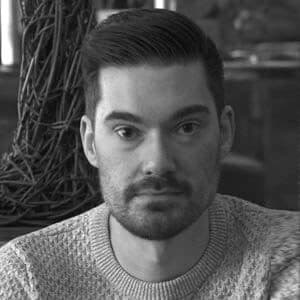 What is pub finance?
Pub finance is a financial solution designed specifically for pub owners that are usually repaid with interest in monthly instalments over a pre-agreed amount of time, i.e. 12 months. There are many different financing options available for pub owners from loans, cash advance, commercial mortgages and more.
---
Pub finance solutions:
We're talking you through four pub finance options you could consider.
Pub or bar business loans
At Capalona, you can access up to £500,000 for a pub business loan. With pub finance, you will receive your loan amount as a lump sum which is repaid with interest on a monthly basis. Pub loans can be either secured or unsecured, but most lenders offer them unsecured. This means you don't have to put up collateral, which equals less risk than with a secured loan.
Merchant cash advance
If you're worried about stringent monthly repayments, then merchant cash advance might be a better product for you than a pub loan. Merchant cash advance funding is perfect if your business is seasonal as you repay a percentage of your card sales each month. So in a month where your business is booming, you repay more of your advance, if your business is a little slower another month, you pay less. At Capalona, you can access up to £300,000 with merchant cash advance.
Commercial mortgages
Whether you're looking to purchase a new pub location or purchase a pub you currently rent, a Commercial Mortgage can help you do that. At Capalona, we can help you access a commercial mortgage from just £1,000 up to £10 million+. However, bear in mind that lenders will expect you to part with a 25% deposit minimum.
Bridging finance
A Bridging Loan bridges the financial gap between purchasing a property and setting up a mortgage. Setting up a mortgage can take weeks, and if you want to move quickly on a purchase (let's say the property is at auction), you need access to money quickly. Bridging loans are complex, so you're best choosing a specialist lender to help with this process, but once you've found a lender, they're quick to set up.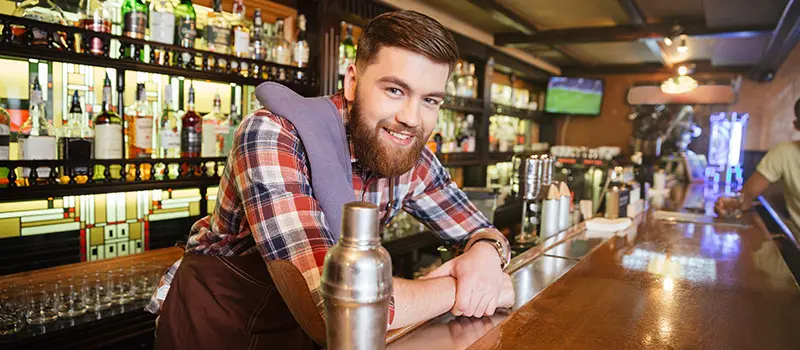 ---
What can I use my pub loan for?
If you run a pub or a bar, then you might find a pub loan can help put life back into your business. You can invest your new cash injection however you see fit to grow your business, from hiring seasonal staff to stocking up on inventory to purchasing a new location or renovating your existing premises. The opportunities to reinvent your business are endless.
---
What are the benefits of pub business loans?
Like any business loan, a pub loan can be quick to arrange. Sometimes, you can have the cash in your bank account within a matter of hours. Having access to this lump sum of cash can help you develop your niche and stand out in what will once more become a crowded market.
As a pub owner, you'll already know how hard it can be to maintain healthy cash flow; although you might have reliable custom, your expenses are constant, from stock, wages, and taxes to rent and bills. Accessing a pub loan can put your mind at rest when it comes to money management.
---
How can I apply for pub and bar loans?
You can apply for a pub or bar loan directly with a lender through their website, or you can use an online broker, like us, to make the process of finding a suitable lender as painless as possible.
To apply for pub finance, you usually have to have been trading in the UK for at least three months, have a UK registered business, be over the age of 18, and have a healthy credit score.
Lender criteria do vary, however, so it's best to read the terms and conditions of the loan before deciding on a lender.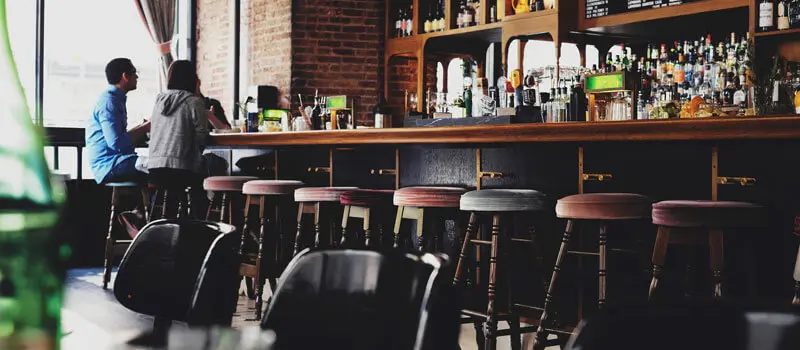 ---
What are the different types of pub ownership?
There are commonly four pub ownership options freehold, lease, tenancy or tied ownership. Which one works best for you depends ultimately on what you want from your pub, i.e. do you want to own it outright? Or are you looking for less of a financial commitment?
Read about the different options below.
Freehold
If you have access to cash or funding options that enable you to buy the pub, this option gives you the most flexibility. If you have the funds in full to buy outright, then great, but most public house owners will purchase their freehold pub with a commercial mortgage or other financing option.
Lease or tenancy
Both these options are similar, although the main difference is that tenancies aren't transferable, whereas leases are. With both options, you will never own the pub outright. With a lease agreement, you run the pub for a fee over an agreed period of time, which can be extended. With a tenancy, you pay rent and run the pub.
Tied ownership
If you're new to the pub industry, tied ownership could be a good option for you. It's a relatively low barrier to entry, but the company that owns the pub would dictate which stock you sell - this means less decision making on your part, but also a lot less control over how you run the business.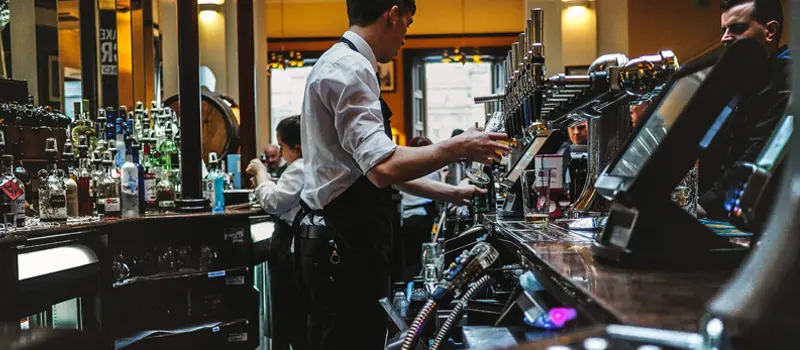 ---
How to buy a pub:
You can use a business loan, a commercial mortgage or a bridging loan to buy a pub or a bar. Which financial option is best for you depends on a few factors, namely how you want to repay your finance.
Where mortgages can be repaid over a longer period of time, business loans are usually repaid in a much shorter timeframe between one and five years. This means your monthly outgoings will be much higher.
Before you even start looking for a pub to purchase, you should research your finance options. That's why it's good to see what you can borrow now and take time to understand the different loans on offer and which suit your situation.
Get started today to see what funding options you can access.
---
Am I eligible for a pub mortgage?
If you're dreaming of public house ownership, you can make your dream a reality with the help of a commercial pub mortgage. A commercial mortgage is a mortgage used for, you guessed it, commercial purposes — think retail shops, pubs, bars, restaurants and office buildings.
To secure a pub mortgage it'll depend on a number of factors including:
The loan to value (LTV) rate you require
Your credit rating
The pub's location (does it have good footfall etc.)
Relevant experience in the pub sector
The best way to find out if you're eligible for a pub mortgage is to get a quote. This won't affect your credit score and it's a completely free service.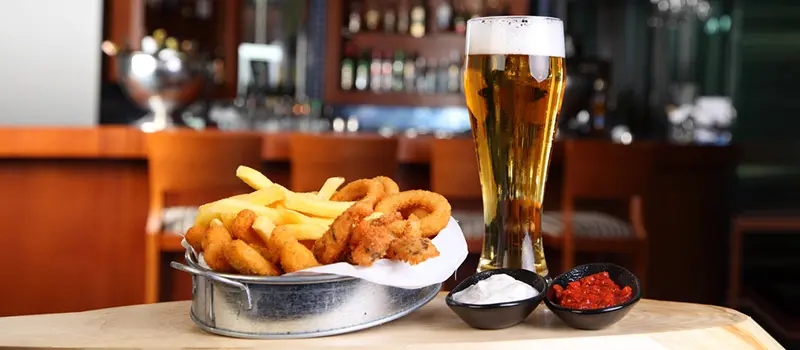 ---
Why choose Capalona to arrange pub finance?
Capalona is an online loan matching broker, which means our loan comparison service is completely free for you to use. We work alongside a panel of UK lenders to help customers like you access the best possible financial solution for their needs.
We do all the legwork for you; all you need to do is fill in a short quote form to get the process started. We'll match you with the best lenders, and it's your decision what you want to do moving forward - you can choose to request a quote or not. There's absolutely no obligation.
What have you got to lose?
What our customers say...
Adrian T
5/5
Amazingly fast, efficient service, minimal paperwork. So much faster than my business bank of twelve years.
4.70 out of 5 based on 86 reviews
Reviews last updated on 12 Oct 2023