Cafe Business Loans
If you're considering opening your first café business or growing your existing one, a café business loan can provide you with the quick working capital you need.
Compare a wide range of lenders and rates
Check your eligibility in minutes
Find out how much you could borrow
Get Started
It's fast, free and won't affect your credit score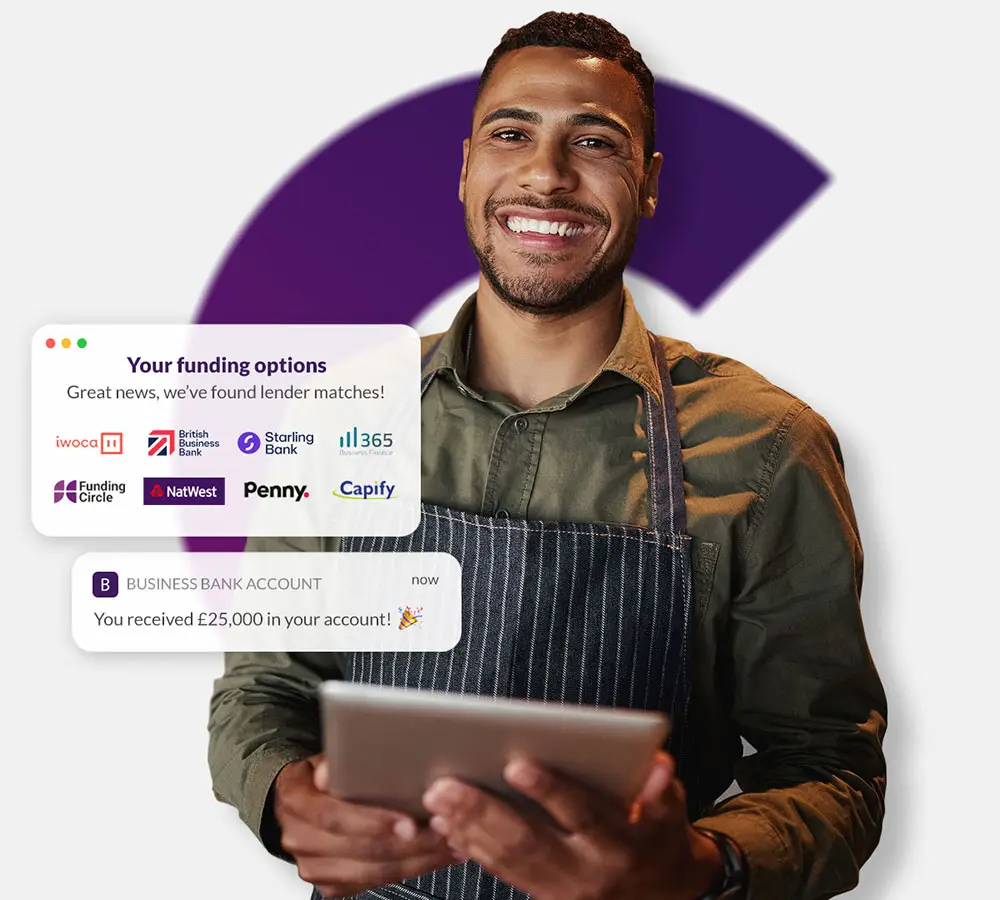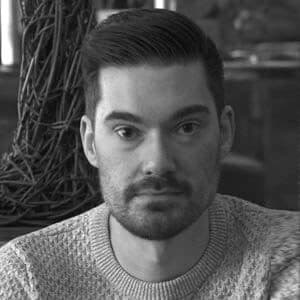 What is a business loan for cafes?
A cafe or coffee shop business loan is a type of small business loan specifically designed to help cafe owners start their dream cafe, expand their cafe business or buy an existing cafe.
Apply for unsecured and secured business loans, merchant cash advance or equipment financing to help grow your business quickly.
---
How does a cafe business loan work?
A typical business loan is repaid in monthly instalments, with interest, for a fixed period. But how much you repay depends on the type of finance you apply for and how long the repayment period is.
Please note, lenders will always complete a credit check to ensure they're lending responsibly.
Starting a cafe isn't cheap, with startup costs estimated to be between £20,000 and £100,000, applying for a loan could be a great way to finance your exciting new venture. Use your loan to purchase stock, market your business, invest in the best coffee in the UK, or even consider buying an existing coffee shop. With a loan, the possibilities are endless.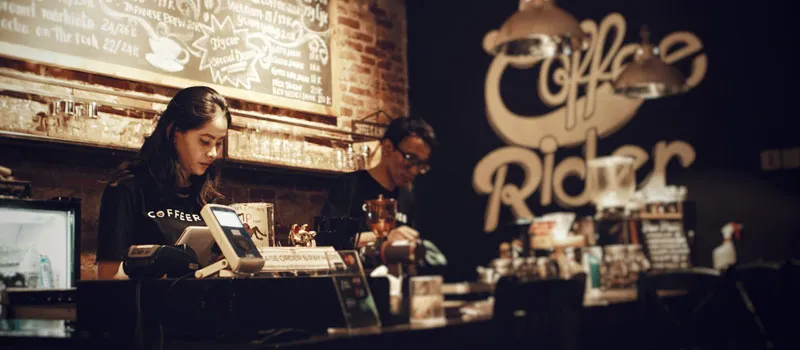 Types of business loans for cafes
Unsecured business loans
An unsecured business loan is one of the fastest business loans you can get. As it's unsecured, the application process is quick and simple. You'll receive the loan as a lump sum and make monthly repayments with interest over a fixed period. Spend your loan however you want — hire staff, renovate your cafe, or upgrade your website.
Secured business loans
A secured loan could be worth considering if you want to access more competitive interest rates and larger loan amounts (for example, you want to buy an existing cafe or purchase a coffee shop franchise).
To apply for this type of loan, you need a high-value asset to secure it with. This makes you less risky as a borrower. Secured loans are repaid monthly with interest over a pre-agreed period.
Invoice finance
If a buyer bulk-purchases baked or coffee goods from your cafe, you'll usually issue an invoice, but what if they have a 60 or 90-day payment term? Sometimes you need the money now, whether it's to pay bills or to keep cash flow positive. Invoice finance ensures you're not out of pocket by helping you unlock up to 95% of the unpaid invoice almost immediately, with the lender's fee coming out of the remaining balance.
Merchant cash advance
If you accept credit and debit card payments in your cafe business, you can apply for a merchant cash advance. You still receive a lump sum, but you repay it based on your credit or debit card sales that month. Let's see you agree to pay the lender 10% of your monthly sales, if you make £15,000 one month and only £5,000 the next month, you'll be paying £1,500 and £500, respectively.
This means you'll have no fixed monthly loan repayments to think about, which is particularly handy if there's seasonality to your coffee shop.
---
Do I need a cafe business loan?
It depends on your circumstances. If you have spare working capital to invest in your cafe business, without leaving you short for monthly expenses, then you might not need a business loan.
By applying for a loan, you can ensure your coffee shop remains profitable and competitive. The coffee industry is booming, with UK's consumption of coffee has steadily increasing over the past few years, with the figure now somewhere in the region of 98 million cups of coffee drank per day. That's a lot of coffee.
80% of people who visit coffee shops do so at least once a week. This only further highlights the demand for coffee shops. So if you're wondering whether you should bother launching a coffee shop, the good news is that there's definitely demand.
Are you ready to start your cafe? Find and compare coffee shop loans.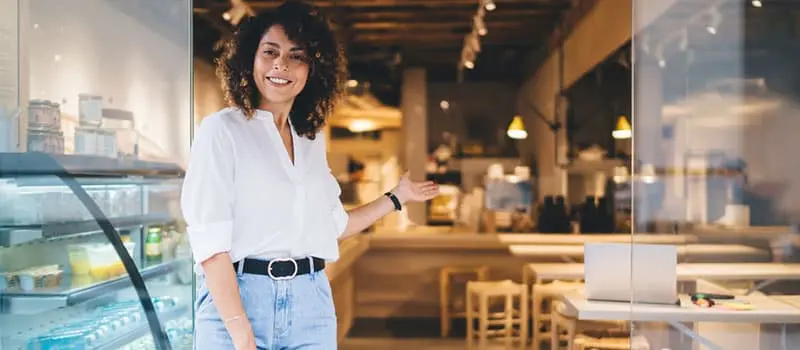 Alternative finance options to a cafe loan
Applying for a business loan might not be a good option for everyone, but there are plenty of other options you can consider.
Friends and family loan
If you have family and friends who don't mind lending you money, this is a rapid way to get the funds you need to start your coffee shop. By borrowing from friends and family you might get a great deal on an interest rate, or, if you're lucky, no interest rate at all.
Angel investment or venture capital
Securing investment for your new business can mean you don't have to worry about repaying the loan at all. Usually, investors would take an ownership stake in your business, instead. And it's not just money you can get from investors, they have a wealth of business experience, plus you gain access to their address book, which could prove fruitful. Both angel investment and venture capital are forms of equity finance.
Crowdfunding
Setting up a crowdfunding campaign is relatively straightforward, but if you need cash quickly it's not the best option out there. On the other hand, if you have time to spend building your campaign and gaining interest it's a low-cost way to raise funds from the general public.
Business grants
To get your hands on a business grant, you'd need to meet specific requirements and be warned, you're up against thousands of other businesses and grant schemes are very competitive. The process can be lengthy, but if you're successful, you don't have to pay the grant back, but you do sometimes need to match their contribution.
Use our free business grant finder tool.
---
Can I get a loan for my cafe with bad credit?
Yes, you can get a business loan for your cafe even with bad credit. We work with a variety of alternative lenders who are more flexible than traditional lenders like high street banks. They will look at each application on a case-by-case basis, so they don't just take credit history into consideration.
Although you can apply for a bad credit business loan, you should try and improve your business credit rating at every opportunity you get. By improving your credit score, you'll have more financing options available to you in the future.
Remember:
If you're struggling with debt and need some advice, you can visit
Business Debtline
and chat to an advisor for free.
---
Am I eligible for a cafe loan?
Eligibility differs depending on loan type. But if you meet the basic criteria below, you can apply for business finance:
UK-registered business
Over the age of 18
Be a limited company, limited liability partnership or a sole trader
Have been trading for at least three months
If you want to apply for a merchant cash advance, lenders will also want to ensure you process at a minimum amount in card sales. And if you're applying for a secured loan, you'll need a high-value asset you can offer as collateral.
How to apply for a cafe loan
Applying for a coffee shop loan is quick and simple. First, fill in this short form and tell us how much you want to borrow, how long you want to borrow and the reason you're borrowing. Then, we'll immediately show you the loan options available to you based on the information you've shared.
If you expand each loan offer to read more about it, or click through directly to the lender's website to apply online. Our lenders won't perform a hard credit check on you until you proceed with the offer.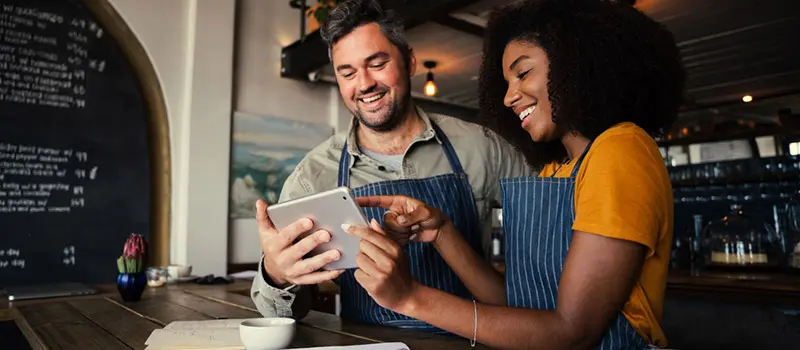 Why choose Capalona to arrange your cafe loan?
We're brokers, which means we exist solely to help you sift through the business finance minefield.
Finding flexible and affordable business finance can be overwhelming, with so many alternative lenders, the marketplace is crowded. Our free loan comparison service makes it easy to see what loan options are available to you without feeling overwhelmed.
We've helped thousands of small businesses find and apply for the finance they need to grow quickly. Let us help you, too. Get a free quote.
What our customers say...
Adrian T
5/5
Amazingly fast, efficient service, minimal paperwork. So much faster than my business bank of twelve years.
4.70 out of 5 based on 86 reviews
Reviews last updated on 12 Oct 2023