Hospitality Finance
If your business is in the hospitality industry, you can access the finance you need to help it grow. Use our free comparison tool to find and compare lenders quickly.
Compare a wide range of lenders and rates
Check your eligibility in minutes
Find out how much you could borrow
Get Started
It's fast, free and won't affect your credit score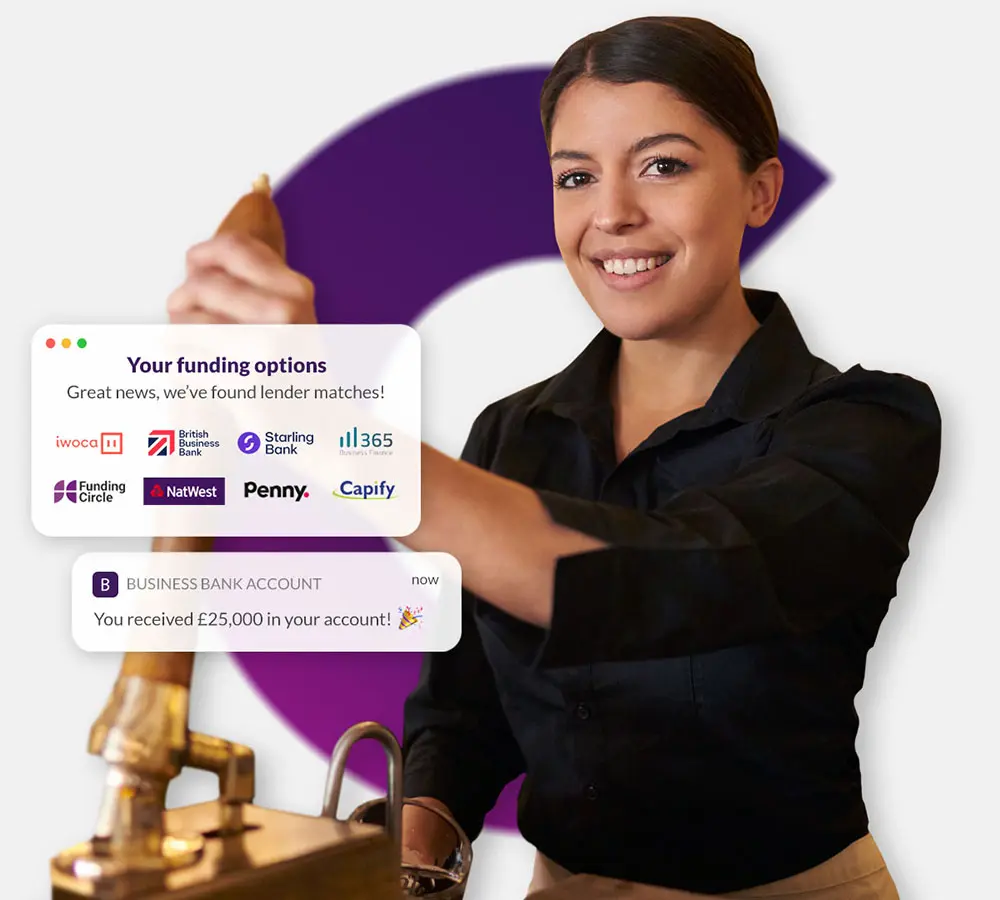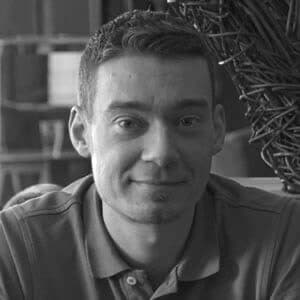 What is a hospitality loan?
A hospitality loan or hospitality finance is a funding solution for those in the hospitality industry. With flexible repayment terms, you can access the capital you need to reinvest in your business and confidently compete in a busy marketplace.
You could benefit from a hospitality business loan if you're in the food and beverage, accommodation or tourism sectors.
---
The hospitality industry is growing
Growth in new hotel openings alone shows promising signs of industry growth and recovery. Research suggests 2,934 new hotels could open in 2023, which is a 30% increase when comparing data from 2021.
By accessing finance tailored to your industry, you can ensure business growth is in your future. Keep reading to learn more about hospitality finance.
---
How can I get hospitality finance?
You can apply for a hospitality business loan through a bank or an alternative finance provider.
If you apply for a loan through a bank, you might find they're not as flexible with repayment options or loan type as an alternative lender.
To get a loan through an alternative lender, you can use a broker, like Capalona, to compare and find the best loan and lender for your needs.
What types of hospitality finance are there?
Hospitality finance can come in the form of business loans (both secured and unsecured), invoice finance, asset finance, and merchant cash advance. Which type of finance you choose depends on your needs.
Business loans
A hospitality business loan is the most common form of financing. You borrow a lump sum of money, and you repay it through fixed monthly instalments with interest. These loans can be either unsecured or secured. A secured loan allows you to use a high-value asset such as commercial property to secure against the value of the loan. However, an unsecured loan doesn't require you to secure business assets against the loan.
Invoice finance
Invoice finance can help you unlock up to 95% of the value of your unpaid invoices. This helps you keep on top of a healthy cash flow for your hospitality business, ultimately ensuring wages and other expenses are paid on time.
Asset finance
You need to invest in the right equipment to run your hospitality business effectively. And asset finance can help you invest in the best through hire purchase or leasing. This means you can access the equipment you need to grow your business.
Merchant cash advance
If you take credit card payments in your hospitality business, you can repay a merchant cash advance in line with your card payments. This means your monthly repayments aren't fixed. Instead, you repay based on a percentage (usually 10%) of sales made that month, so you repay more of your loan when you make more money and vice versa. A merchant cash advance is an excellent option for seasonal businesses.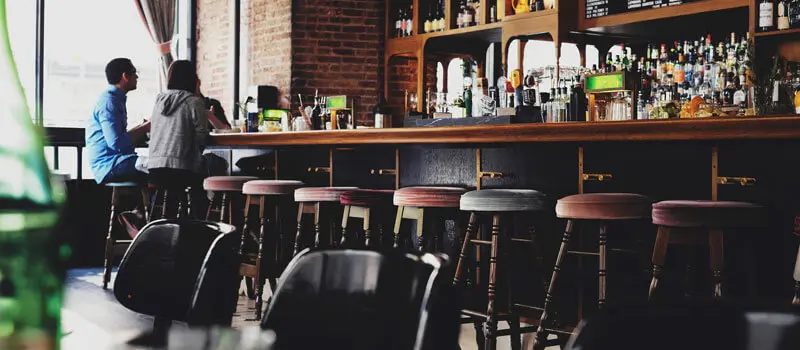 ---
What can I use hospitality finance for?
You can use your hospitality business loan for anything you want in your business. You can use your finance to purchase new ovens or other business equipment, drive down stock prices by buying in bulk, or use your new working capital to invest in new markets.
---
Does my business qualify for hospitality finance?
Qualifying criteria differ depending on the type of finance you want. But, as an example, to qualify for an unsecured business loan, you must:
Have a UK-registered business and bank account
Annual turnover of at least £10,000
Have been operating for four months minimum
Check your eligibility in minutes for free.
---
Why use Capalona to find hospitality finance?
As a broker, we offer a free comparison service for all UK SMEs looking to find and compare alternative lenders. We help you instantly compare loans, so you don't have to spend endless hours seeking the best deals.
What our customers say...
Adrian T
5/5
Amazingly fast, efficient service, minimal paperwork. So much faster than my business bank of twelve years.
4.70 out of 5 based on 86 reviews
Reviews last updated on 12 Oct 2023