Dental Practice Finance
Whether your dental practice is NHS or private, we can help secure the tailored finance your business needs to grow and succeed.
Compare a wide range of lenders and rates
Check your eligibility in minutes
Find out how much you could borrow
Get Started
It's fast, free and won't affect your credit score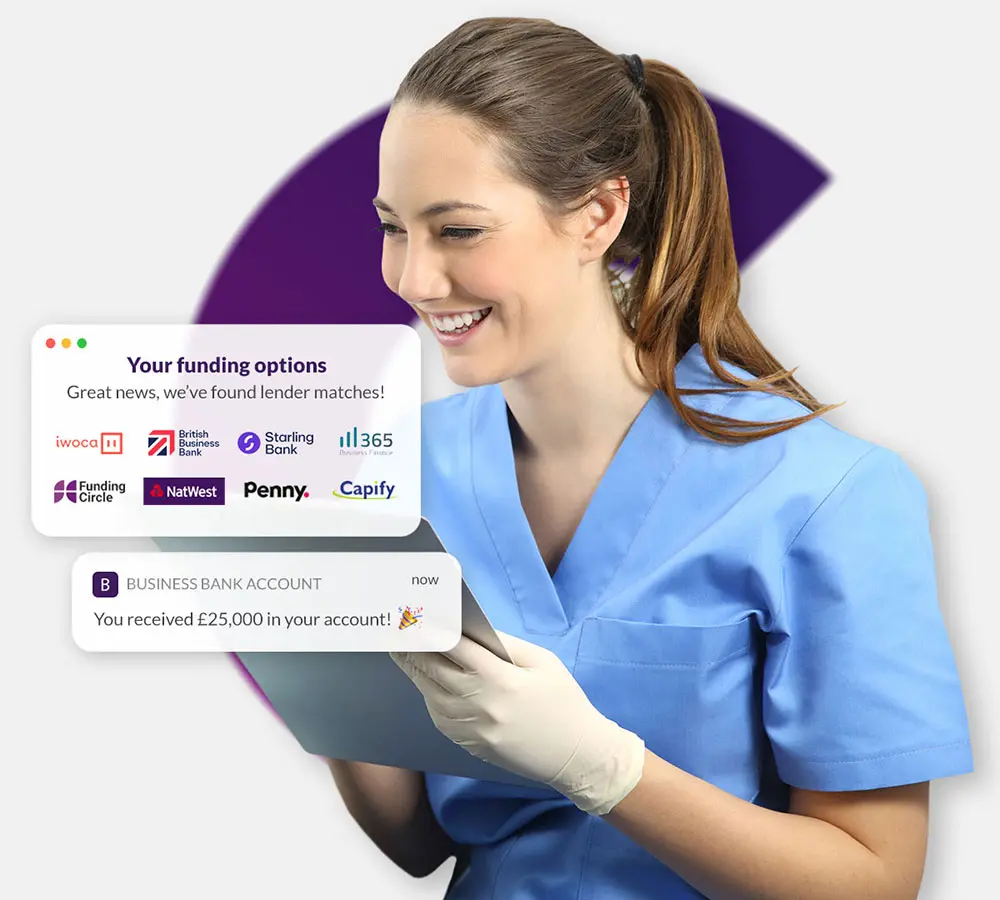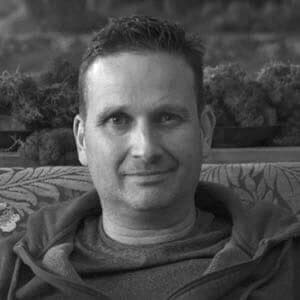 Finding dental practice finance from a trusted source can be a bit like pulling teeth – pardon the pun (but we all know it's true!).
We understand the quality that your clients come to expect from your practice, and we know that finding a simple solution to funding your investment can appear complicated and time-consuming.
Here at Capalona, we have funded many dental practices, both NHS and private, and understand the dental industry inside and out. We sympathise with the financial obstacles that you face when operating your practice, that's why we have specialist funders.
---
Industry overview
According to the Christie & Co 2020/2021 Dentistry Report, the UK dentistry market is dominated by Independent dentist practices they're way ahead in the market dominance polls with over 8000 independent practices nationwide. The results show there are around 2,500 small dentist groups and only 1,500 corporate dentist practices.
At a glance, it seems there's no stopping the independent dental practices here in the UK. Data suggests that while there's still a high demand for all types of dental practices, the focus is now on service quality and practice location.
So what direction do you see your dental practice taking? If you're considering funding and financing options, skip down to our section: What types of funding is available for my Dental Practice?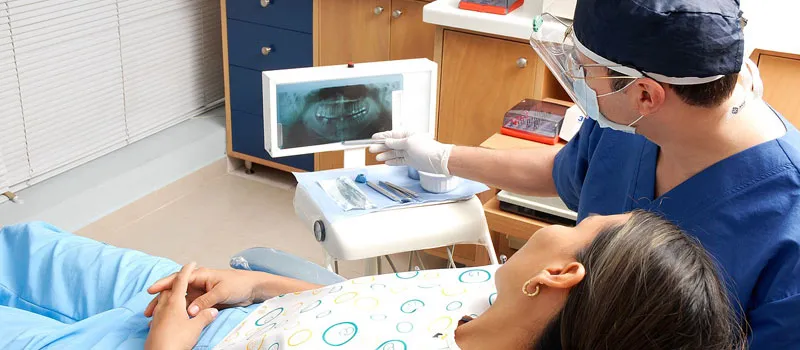 ---
What types of funding are available for my dental practice?
There are many types of dental practice funding options available; we've gathered a selection of the most popular below.
Business Loans
There are many reasons dental practices choose to apply for a business loan - they're one of the best ways to secure working capital - capital you might need to keep day-to-day operations ticking over in your practice. There are two types of business loan - secured - longer-term lending based on the security of your business assets or unsecured - a flexible, alternative finance solution.
Asset Finance
As we've already discussed, dental equipment is expensive - chairs, x-ray machines - you name it, it comes with a hefty price tag. Asset Finance enables you to spread the cost of equipment repayment over time - which means you can avoid the need to buy the equipment you so desperately need outright. Asset finance means your practice can continue to deliver the highest quality of dental services without compromising on price.
Invoice Finance
Cash flow is a bugbear of many UK businesses - regardless of industry. Imagine being able to unlock up to 95% of the cash tied up in unpaid B2B invoices? Well, with Invoice Financing, you can. No more waiting for weeks for the payment to land in your business account, invoice finance is the most convenient way to manage cash flow and get paid quickly. There are three types of invoice financing: invoice factoring, invoice discounting and spot invoice finance.
Merchant Cash Advance
Any dental practice accepting credit and debit card payments can take advantage of a Merchant Cash Advance (also known as a Business Cash Advance or PDQ loan). A Merchant Cash Advance means no fixed monthly payments - just a percentage of transactional sales taken as repayment of the unsecured cash injection. This financing option means your repayments go with the flow of your business transactions.
---
What can I use my dental practice loan for?
Dental practices who have already adopted financing or funding for their business spend their small business loan on a wide range of business necessities.
New equipment
We'll say it - buying equipment is expensive! With more emphasis on delivering quality services, your dental practice must be well-equipped. You can use your dental business loan to buy new dental chairs, x-ray machines, imaging units. Or you can spend it on non-dental-related equipment including IT infrastructure or upgrading office systems.
Whatever helps your dental practice succeed or expand - you can buy it!
Refurbishments and expansions
Obtaining a business loan can mean you have the capital to invest in expanding or upgrading your practice. Say 'no' to tired decor and 'yes' to sprucing your practice up to make it more comfortable for your patients.
Maybe you've been thinking about knocking through and extending your practice for years to keep up with demand? Well, now you can. With your business loan, you can decide how you spend every penny to make your practice even more profitable.
Did you know:
There are over
12,000 dental practices in the UK
- but how can you make sure your practice stands out? We can help you make your dental business even more successful with fast and bespoke funding options for any purpose.
Stock replenishment
To capitalise on 'upselling' to your customers - you need to replenish your stock with the latest accessories or items relating to their appointments. Perhaps the hygienist has suggested the latest oral B electric toothbrush to reach those tricky corners? Or a young child needs their first adult-sized brush? Whatever your customers need, you should try your best to cater to them.
It's so much easier buying the toothbrush your dentist has recommended at the practice reception desk, than having to drive elsewhere to locate the item in the supermarket. Other stock replenishment could include toothpaste, mouthwashes, dental floss etc.
Emergency repairs
Another area you can spend your business loan - or part of your business loan on could be emergency repairs. The panic that sets in when you realise a burst pipe has soaked through the carpets and is now dripping through the ceiling is the worst realisation. Your practice can be closed for days, even weeks - which only means one thing - lost income.
Having money in the bank ready for emergency repairs can offer you peace of mind and can mean your practice only stays closed for the minimum amount of time.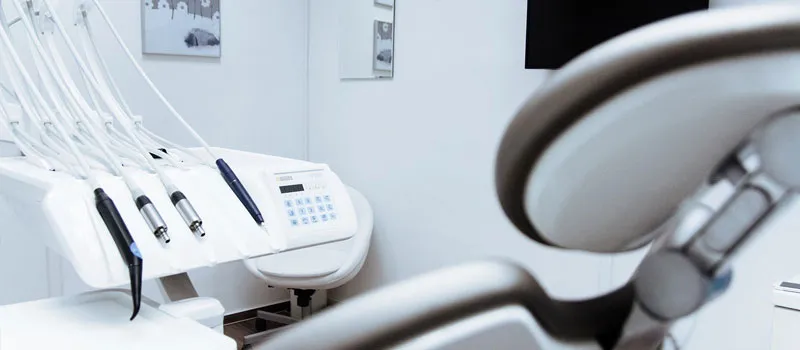 ---
Does my dental practice qualify for a business loan?
If you're wondering whether you qualify for a business loan - it depends what kind of business loan you're looking for. Regardless of the business loan type, your company must be UK-registered. Here are some of the basic eligibility requirements:
Be a Limited company, limited liability partnership (LLP) or sole trader
Based in England, Wales, Scotland or Ireland
Have a UK bank account
Trading for a minimum of 3 months
Have an annual turnover of at least £10,000
Asset security or personal guarantee may be required depending on funding product
What our experts say
"We've funded many dental practices up and down the country, so we're confident we can locate the best funding options for you."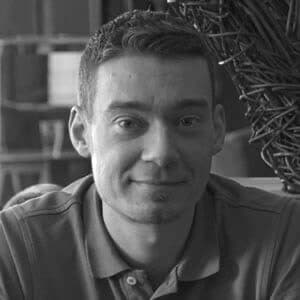 ---
What if my dental practice business has bad credit?
If your dental practice has bad credit - it's not all bad news. Although the financing options available to you will be more limited, here at Capalona, we will help you find the best-tailored financing option for you.
There are steps you can take to improve your business credit score. These steps include paying invoices on time, communicating openly with suppliers about late payments, checking your business credit score every month and trying to solve cash flow issues.
The dentistry profession is held in high regard, so bad credit might not affect your practice as much as it might in another industry.
---
Why use Capalona to source your dental practice finance?
Capalona can offer the tailored financing options you're looking for. Apply today to see what funding options your dental practice is eligible for. It's free, the online application only takes a minute and there's absolutely ZERO obligation.
What our customers say...
Adrian T
5/5
Amazingly fast, efficient service, minimal paperwork. So much faster than my business bank of twelve years.
4.70 out of 5 based on 86 reviews
Reviews last updated on 12 Oct 2023