Sometimes, buying an existing business can be a great way into business ownership — you don't have to start from scratch. But before you take the leap, there are some things you should know.
Not only is buying a business a significant financial investment, but you inherit a whole load of things when taking it over, including staff, existing supplier relationships, and debts and liabilities, to name a few.
This blog explores the pros and cons of buying a business, some things you should consider before buying, and how to get the financial investment you need to make it work.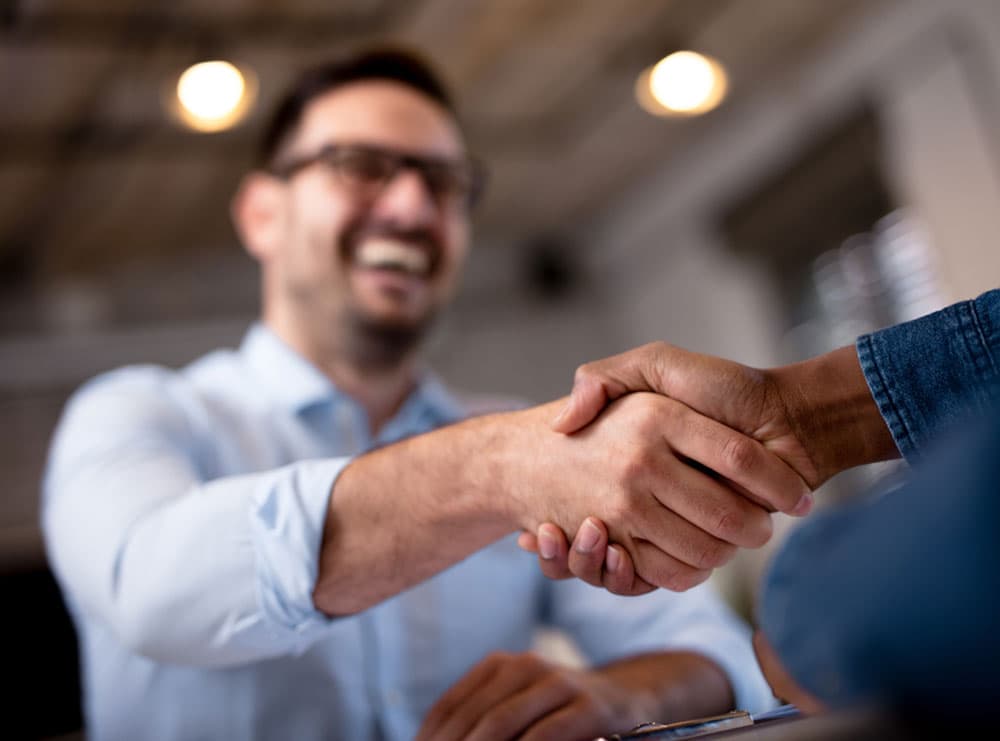 Advantages of buying a business
You don't have to start from scratch
A well-established supply chain
Already trained staff
Processes are already in place (you might want to change them, but it's a good starting point)
Existing customer base
Disadvantages of buying a business
You'll need access to significant working capital
It can be a lengthy process
You take on debts and liabilities
Brand reputation (it's hard to change first impressions!)
Legacy systems might need updating
Buying a Business
First, decide what business you want to buy, view the business, and then analyse its financial health. Consider working with a business broker, they're knowledgeable and can help you negotiate the best price.
Deciding what business you should buy
You'll probably already have a pretty good idea of what business you'd like to buy, but don't forget to consider the skills you already have and the industry knowledge you possess.
Some things to consider when deciding what business to buy:
Location
Would you be happy to travel to the business? Or is being local important to you? If you're planning on visiting the business premises daily, you'll need to consider how far you're willing to travel.
Also, ask yourself other questions about the location — if you're purchasing a brick-and-mortar store, what's the footfall like? Is there parking for customers? Is the location easily accessible?
Industry type
It's always good to stick to what you know when it comes to industries. If you're taking a punt on an industry you're not familiar with, make sure you take trustworthy advice from someone who knows it inside out.
Growth potential
There are two options when buying a business — either keep it as it is if it's already profitable or make it more profitable. Does the business you're hoping to buy give you the option you're looking for?
Online, store, or both
The pandemic forced many UK businesses to change how they sell goods to customers, with many taking their stock online. This is now something that UK consumers expect. So consider whether the business is viable in a modern world — will the business require an ecommerce website in the near future? It's these scenarios you need to plan into the cost.
Go with your gut
Your first impression is usually spot on. If you think, initially, that you'll struggle to make the business profitable, don't gamble. Listening to your gut is sound advice. Always be realistic and make your decision based on business financials and industry analysis, don't just lead with your heart.
Research finance options
When buying a UK business, there are plenty of finance options available to help you secure your purchase. Whether you need to renovate extensively or hire new staff, a business loan can help you hit the ground running. Just don't leave it too late to figure out financing options.
Viewing the business
The business owners might not want staff to know they're considering selling the business — hearing this news can panic staff into prematurely jumping ship. So be aware of this when viewing.
When viewing the business, don't just rely on memory. Take notes and ask questions — be thorough. This is your chance to get the answers to your business questions.
Questions you can consider asking include:
Why are you selling your business?
How have you valued your business?
What liabilities and assets are there in the business?
What are your profit margin and annual gross revenue?
Analyse the financials
Before buying any business, it's sensible to check its financial health. But what should you be checking? You'll need a clear understanding of the debts, sales, profit, and expenses, and you'll want to see healthy cash flow.
If you're working with a business broker, they can help you collect all this information.
How to get a loan to buy a business
Raising the money you need to buy a business is simple — you can apply for a business loan. These loans are usually paid back in fixed monthly instalments with interest. So even if you have no money, you can still buy a business.
Depending on your circumstances, you can apply for an unsecured loan or a secured loan.
An unsecured loan comes with higher interest rates as you pose more risk to the lender. But with a secured loan, you can unlock lower interest rates and larger loan amounts.
At Capalona, we work with a panel of trusted UK lenders to help you find the right loan for your business needs. And the best part? Our loan comparison tool is 100% free for you to use. Compare business loans.