Management Buyout Financing
If you're part of the management team looking to buy out the existing owners, you might need financial support to make it happen. Compare management buyout funding options and apply today.
Compare a wide range of lenders and rates
Check your eligibility in minutes
Find out how much you could borrow
Get Started
It's fast, free and won't affect your credit score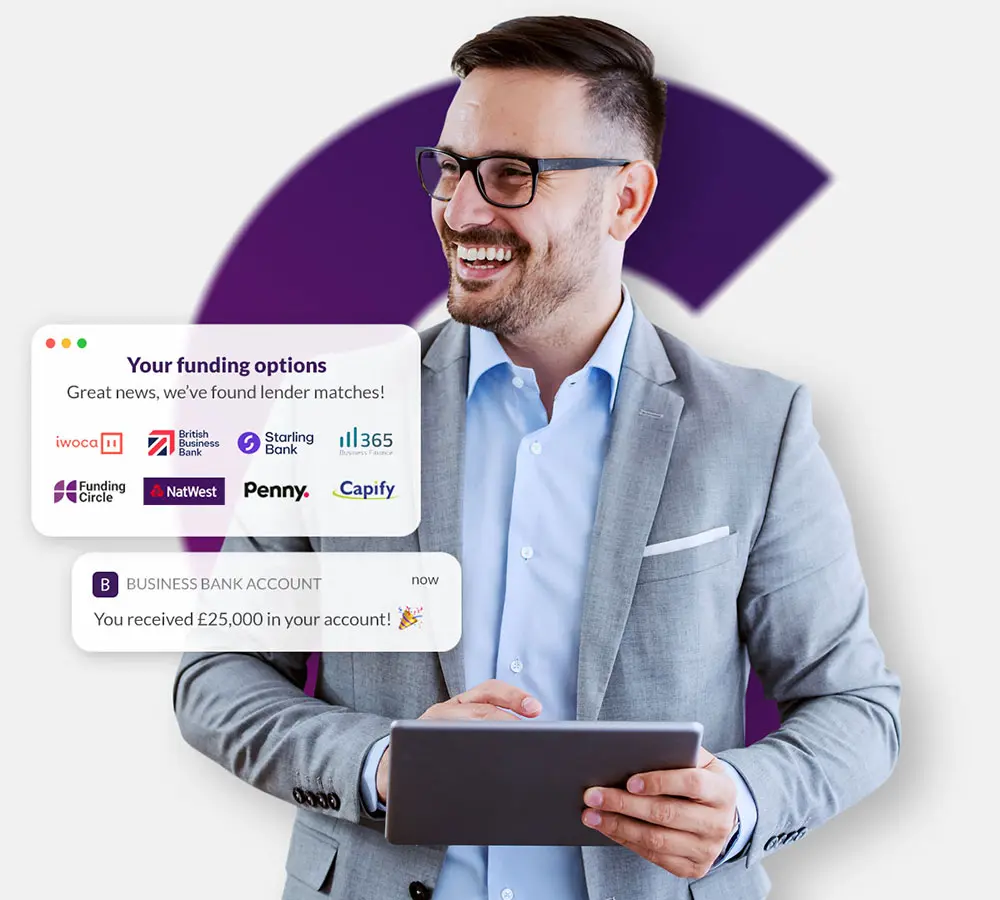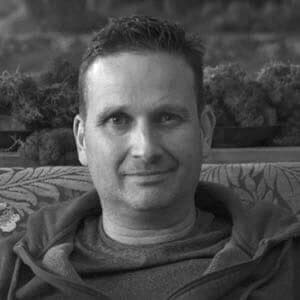 What is a management buyout?
An MBO (management buy out) is where the management team at an organisation wants to buy the existing business owner out of the business—taking full ownership of the organisation. Usually, the buyout requires special external financing to make it happen.
---
3 reasons for a management buyout
There are many reasons to consider a management buyout; here are a few to be mindful of:
The existing company owner wants to sell — perhaps they want to retire or start another business.
The company is in financial trouble, but there's still potential for success — as management teams are very knowledgeable about the industry and familiar with the business operations.
MBOs can also happen if the company wants to take the company private to improve profitability. This requires buying out the investors.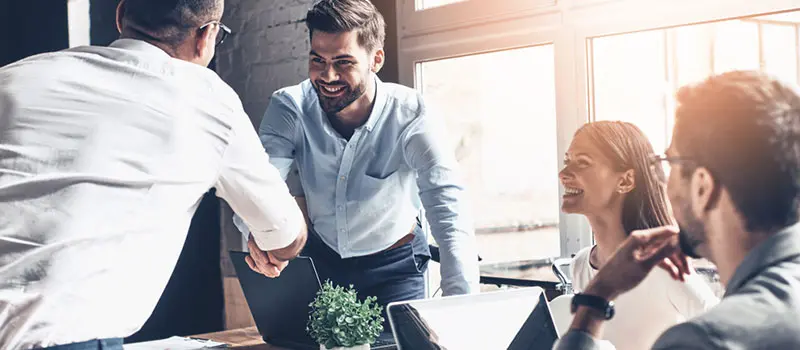 ---
What's the difference between a leveraged buyout and a management buyout?
A leveraged buyout (LBO) is where one company acquires another company. Whereas a management buyout happens within the same company with the existing management team buying out the current owner or owners. Unlike a leveraged buyout, an MBO means the company keeps sensitive information and negotiations private.
---
Advantages and disadvantages of MBOs
Like any business decision, there are positives and negatives to weigh before proceeding with a management buyout. Here, we share the most common pros and cons you should be aware of.
Pros of management buyouts
You can buy out your organisation regardless of its size or the industry it operates within.
This is a good strategy for owners who wish to retire and leave the business.
Business continuity is good for lenders to keep the existing management team in place and good for employees. Everything remains the same.
The management team is already very familiar with the business, which can mean better decision-making and business growth.
Cons of management buyouts
Buying out the owners of a business means you inherit everything — assets and liabilities. So thorough due diligence is key to understanding the debts you're taking on.
The transition between the departure of the current owner and the management team taking over can be tricky to navigate.
The process of a management buyout can increase the risk of insider trading. This is because the management team are privy to confidential information, giving them an advantage over other investors.
Just because the management team are well-placed to run the business doesn't mean they'll make reasonable business owners.
---
How does a management buyout work?
The management buy out process generally follows these four steps:
1) Gather your management team. It's your management team that will oversee the management buyout, so gather those who want to be part of this financial transaction and identify useful skill sets.
2) Talk about your plans after the buyout. Make sure you discuss and agree on the steps after the buyout is complete. How will you grow the business and explore new opportunities for growth?
3) Discuss a purchase price. It's important to bring in an impartial financial advisor specialising in negotiations and management buyouts to help you value the business and purchase it for a fair price.
4) Secure finance. Now you know the purchase price, it's time to find your funding. Using our free comparison tool helps you find and compare management buyout finance options in seconds.
---
How to finance a management buyout
MBO financing can be challenging, particularly when the management team has limited assets to offer as collateral for a secured loan. The good news is you can apply for both unsecured and secured debt financing or explore alternative finance options.
Debt financing
Debt financing comes in many forms suitable for management buyouts. You can apply for business loans and access up to £2million+ for your buyout. Debt financing is delivered to your bank account as a lump sum for you to spend however you want; you repay this funding in fixed monthly instalments over a pre-agreed term.
Repayment terms can stretch to up to 10 years, depending on the type of loan you apply for. You can apply for business loans that are either unsecured or secured, which means if you don't have an asset for collateral, you do have other financing options.
Equity financing
If you can't face monthly repayments and are happy to consider giving away equity in the organisation, equity financing is an excellent option for management buyout funding. Equity finance comes in several forms, including venture capital, angel investors and other private equity firms.
The investor will give you the money you require in exchange for a share of your company. With equity financing, you can access substantial capital and tap into the investor's contacts and industry expertise to help grow your business further.
By pursuing equity finance, you do relinquish some business control in the process. So if you wanted to stay 100% in charge of the decision-making, you could apply for debt financing.
Mezzanine finance
Mezzanine finance is a mixture of debt and equity financing, and the good news is it doesn't require collateral. The debt you take out from the lender acts much like any other business loan initially. But if you can't afford to make repayments, the debt turns into equity for the lender. This is a management buyout funding option you should consider if you don't have assets to secure a loan.
---
How to find management buyout funding
We can help you. Our free self-serve loan comparison service makes finding and comparing management buyout finance a breeze.
Simply fill out our short form, and we'll take you to your suitable financing options. Edit the criteria to show different results; plus, there's no obligation to accept any offer presented to you, and it doesn't affect your credit score.
Find a loan you like the look of after comparing loan terms, total repayable and interest rates, and click through to apply directly with the lender.
Why choose Capalona?
We're a broker, so we aim to help you secure the funding you need to make your management buyout a reality. We worked with a panel of trusted UK lenders offering flexible and affordable business finance options. Get a quote.
What our customers say...
Adrian T
5/5
Amazingly fast, efficient service, minimal paperwork. So much faster than my business bank of twelve years.
4.70 out of 5 based on 86 reviews
Reviews last updated on 12 Oct 2023