Shopify Business Loans
Shopify business loans are designed for online businesses using the Shopify ecommerce platform who need quick access to financial support to help with growth.
Compare a wide range of lenders and rates
Check your eligibility in minutes
Find out how much you could borrow
Get Started
It's fast, free and won't affect your credit score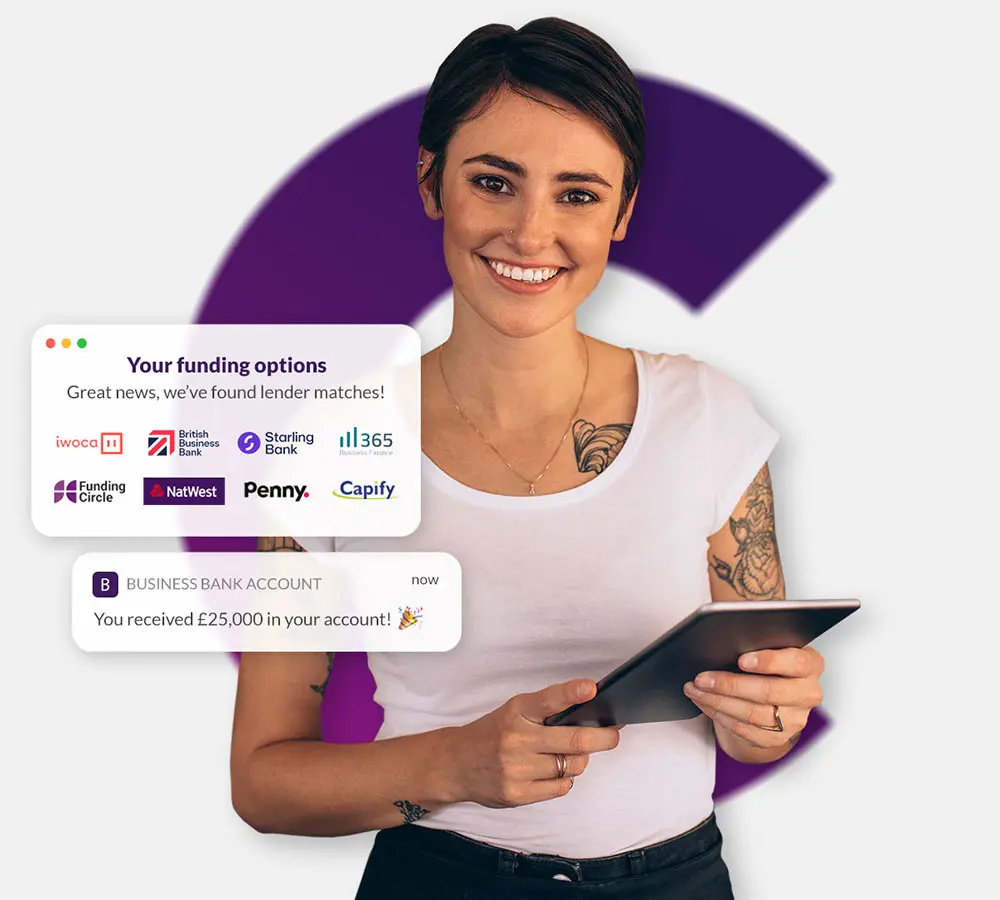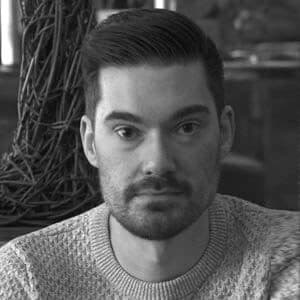 What is a Shopify loan?
A Shopify business loan is an ecommerce finance specially tailored to help Shopify businesses grow. Businesses can access business loans, merchant cash advances, invoice financing, and more.
You can apply for funds through the Shopify platform or find and compare Shopify loans through our free comparison tool.
---
Why apply for Shopify finance?
Accessing funding helps Shopify sellers supercharge their marketing, invest in new markets, or buy stock in bulk. Ultimately, accessing finance helps unlock business growth opportunities for your Shopify store by giving you an injection of cash with an affordable and flexible repayment schedule.
There are close to 60 million e-commerce users in the UK. And with a population of around 67 million in the UK, this means there's only a small percentage of customers not buying online. Competition for these buyers is fierce, with every e-commerce business trying to push through the noise and catch buyers' attention.
If you don't have working capital, accessing a loan for your Shopify store can be a great way to invest in your business and compete in this competitive market.
How do Shopify loans work?
Shopify loans are perfect for any stage of business — so if you're brand new to Shopify or you're an established brand, you can apply for finance. Fill in an online application and get the money you need as a lump sum in just days.
How you repay the finance depends on the type of Shopify capital you apply for. For example, you'll repay in fixed monthly instalments if you apply for a business loan. But if you apply for a merchant cash advance, you make repayments in line with your store sales.
Learn more about the types of finance available below.
---
Types of Shopify finance available
At Capalona, we work with various alternative lenders providing the best finance solutions for Shopify businesses.
Merchant cash advance
Shopify offers UK stores the chance to apply for a merchant cash advance. This enables you to access a lump sum but make repayments determined from future credit and debit card sales. This makes borrowing even more affordable as there are no fixed monthly repayments — repay more when you make more, and vice versa.
A merchant cash advance is also handy if your business is seasonal — you're not out of pocket over slower periods.
Business loans
If you're looking for alternatives to a Shopify merchant cash advance, you can apply for a business loan. These business loans can be unsecured or secured. The application process for an unsecured business loan is quicker to apply for, but interest rates are usually higher.
If you're able to provide collateral, such as property or an asset, you can apply for a secured business loan. A secured loan comes with higher loan amounts and lower interest rates.
Invoice finance
Another alternative to Shopify merchant cash advance is invoice financing. With invoice finance, you can unlock up to 95% of the cash tied up in unpaid B2B invoices. When the customer pays their invoice, you'll receive the outstanding balance, less the lender's fees.
Invoice finance helps you maintain a healthy cash flow by getting your invoices paid quickly (sometimes within 24 hours).
---
Am I eligible for Shopify finance?
Shopify loan requirements differ depending on loan type and lender. But, usually, if you meet the basic criteria below, you can apply for a Shopify merchant cash advance:
If you've sold on Shopify for at least three months (90 days)
Have consistent sales
Comply with Shopify's Acceptable Use Policy and Terms of Service
If you meet the following criteria, you could qualify for a business loan:
Have a registered UK business (limited company, limited liability partnership or sole trader)
Be over the age of 18
Have a UK bank account
Have been trading for at least three months
---
What can I use my Shopify loan for?
You can use your Shopify loan to invest in any aspect of your business. Many Shopify stores use their loans across their business like this:
Invest in marketing: Marketing and advertising are very trial and error, so use your new cash injection to experiment with marketing tactics.
Upgrade your website or shop: your website and storefront act as a silent salesperson, active 24/7. You need it to sell your products effectively, so if it's not up to scratch, invest in re-writing product descriptions, re-shooting product images, or revamping your branding.
Buy stock in bulk: Buying stock in bulk can save you pennies and ensure you don't run out of popular products.
Explore new markets or product lines: Exploring new markets or new product lines can be risky, but with the safety net of a loan, you can take advantage of these opportunities without worrying about money.
Hire staff: Staff are essential to the smooth running of your Shopify business. Use your business loan to hire staff when you need them.
Upgrade your tech: Delivering a great customer experience is crucial for any e-commerce business. Use your Shopify business loan to upgrade your
---
How to apply for a Shopify loan
You can apply for Shopify capital directly through the Shopify platform or compare Shopify loans through a broker like Capalona. A handful of lenders work alongside Shopify to offer this finance, and we can help you find the best Shopify loan for your store.
Our comparison tool is 100% free for you to use, and there's no obligation to accept any of the loan offers presented to you.
If you see a loan you'd like to apply for, click through to apply directly on the lender's website.
---
Why choose Capalona to arrange Shopify finance?
Firstly, our comparison tool is free for all customers to use, and it takes just minutes to fill in our short requirements form and view a comparison table of lenders.
We only work with trusted UK alternative finance providers, which means we can help you find flexible and affordable business finance solutions to suit all stages of business growth.
We've already helped thousands of SMEs find and compare funding options — let us help you, too! Compare Shopify loans.
What our customers say...
Adrian T
5/5
Amazingly fast, efficient service, minimal paperwork. So much faster than my business bank of twelve years.
4.70 out of 5 based on 86 reviews
Reviews last updated on 12 Oct 2023