If you're starting a small business, a bank account is necessary if you're a limited company, and although sole traders aren't legally required to open a business bank account, it's a good idea to separate personal and business transactions to make filling in your tax return easier.
When choosing the best business bank account for your small business needs, there's plenty to think about. Many banks or financial platforms offer incentives, like free banking periods or cash bonuses, and others charge monthly account fees or ATM withdrawal fees.
So whether you're just starting up or considering switching your bank provider, comparing bank providers on the market can help you find the best deals.
Can I switch my business bank account?
Yes, if you're unhappy with your current business bank account provider, you can easily switch to another, better deal. Whether you're taking advantage of a joining bonus or your current free banking period has ended, switching bank accounts can help save you money and access better, more relevant banking features for your growing business.
How to switch your business bank account:
Find a new banking provider you like the look of
Ask your new banking provider (if eligible) to use the Current Account Switching Service to move your old business account over
Book in a switching date
Allow seven working days for the switch to take place
Update your invoicing details with your new bank account details
Check out our blog to learn more about how to switch your business bank account.
What to look for in a small business bank account
With many small business bank account options out there, figuring out what's important to you can be a little tricky. Here are a few things you can look out for when researching your options.
Monthly account fees
Some banks or financial platforms charge a monthly fee for keeping the account open. For example, high street lenders, like Barclays, offer an initial free business banking period of 12 months, but after this ends, you'll pay a monthly account fee. If you're looking for a small business bank account with no fees, choose a provider like Tide, who won't charge you any monthly fees for your account.
ATM withdrawal charges
Some banking providers charge you an ATM withdrawal fee of around £1, and some don't. If you make regular cash withdrawals, finding a bank account provider that doesn't charge these fees can help you save money.
Business credit facilities
Some financial platforms offer credit, i.e. a business loan. So, should you decide to access finance in the future, you can access the working capital to grow your business if you meet eligibility requirements.
Incoming and outgoing payment fees
There are some financial platforms that charge fees for receiving and sending payments from and to your bank account. If you only accept a handful of incoming electronic payments, this fee might not matter too much; fees can be around £0.20 per transaction. Something worth considering before signing up.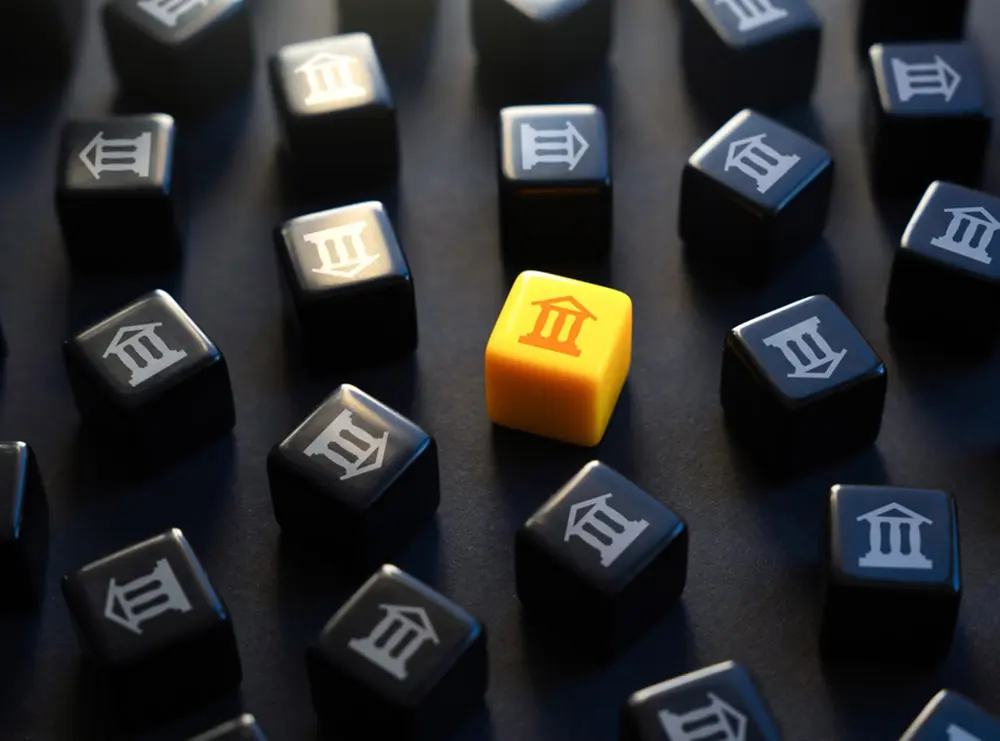 Banking apps
Signing up with a bank or financial platform that's forward-thinking and innovative can mean you benefit from a better user experience. For example, you might be able to quickly and easily sign up for a new account via their app, manage your money effectively with different app features, or access live chat 24/7.
Criteria
It's always good practice to check the provider's eligibility requirements; if you don't meet their basic criteria, you can waste your time filling in an application. Most bank account providers want the recipient to be over the age of 18, be a UK resident, be a limited company, LLP, or sole trader and meet basic credit checks.
Free banking periods
Many providers offer new customers free banking periods; these periods are usually around one year long. Always consider the fees you're expected to pay after this period before opening a business bank account.
Overdrafts
Overdrafts can be handy, particularly when you're starting a small business — unexpected costs can crop up regularly. Having an overdraft can help you in these situations. However, not all financial institutions offer them, so be on the lookout for this feature if it's important to you.
Extra tip: If you're working with an accountant, there's a good chance they have a referral partnership set up with a financial platform. Sometimes, signing up through their referral link means you can enjoy a cash bonus.
Comparing the best small business bank accounts
At Capalona, we make it easy for you to compare small business bank accounts. Visit our comparison page, where you can check provider details in one place. Filter down the information further by clicking our menu buttons at the top — filter results from startup and bad credit bank accounts to sole trader and switcher accounts.
Quickly compare small business bank accounts for free.