You're considering starting a business, which means doing something you love, the ability to set your working hours (excusing yourself from the dreaded 9-5), and financial freedom.
And launching a business is exciting, but the burning question everyone wants to know is "what does it cost to start a business in the UK?"
82% of businesses fail because of poor cash flow. Why? Because cash flow is the lifeblood of any thriving business, without working capital, your business can't move forward.
And poor cash flow isn't just linked to poor profits. It's also influenced by expensive overheads, quick expansion, and late client payments.
It was reported by The Telegraph that startup founders tend to underestimate business costs by around £2,000. That's a lot of money to overlook.
But don't worry, though; plenty of small businesses thrive; you just need the right guidance. And guidance we shall give you.
To make sure you're aware of all the associated costs with setting up and running a business, we're sharing some common business startup costs so you can sidestep the common pitfalls of business failure.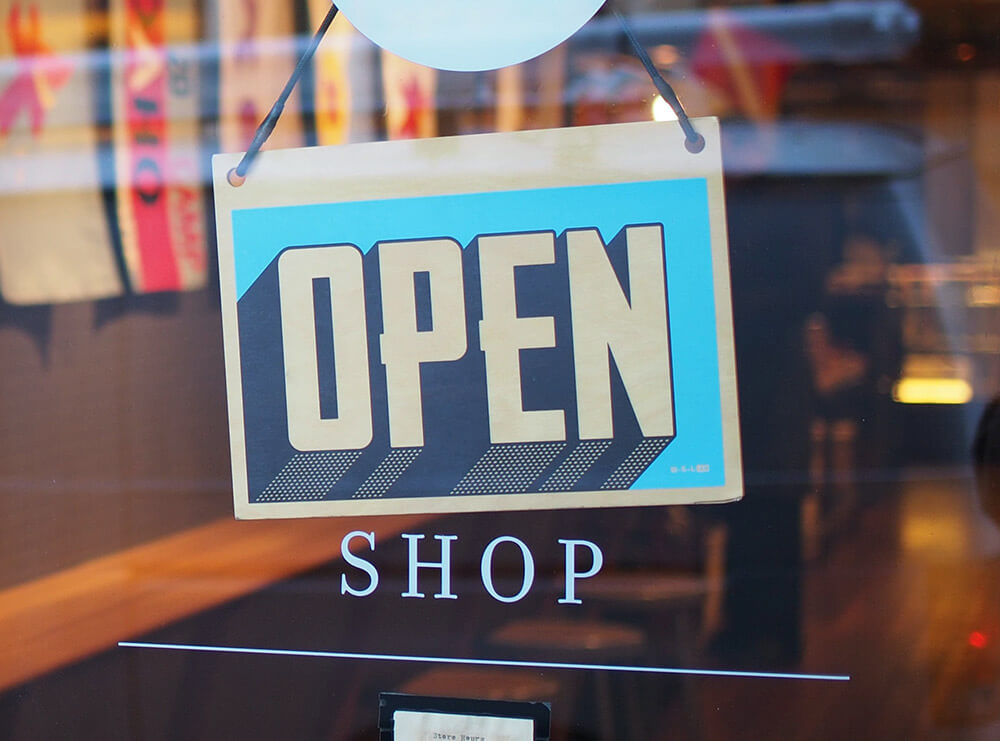 The average cost of starting a UK business
Every business is different. And your costs are going to vary wildly depending on the type of business you're starting.
For example, if you're hoping to set up a brick and mortar shop, your costs will be much higher than if you're setting up as an e-commerce store and cheaper still if you're starting a freelance graphic design business.
If you have a brick and mortar shop, you'll need to consider electricity costs, rent, stock, and equipment, including clothing rails and till points, and you might need to hire shop assistants, too. In comparison, a freelance graphic designer would need a laptop, strong Wi-Fi connection, an online portfolio website and possibly a few design software subscriptions.
Whichever type of business you're gunning for, you need to think about all their associated costs.
According to research conducted by HP, the average cost for starting a business in the UK is £22,756 - and that's just in the first year. This figure doesn't take into account the creation of your product or buying stock.
And HP breaks down the costs:
£6,259 on legal costs
£3,937 on accountancy
£4,518 for HR
£5,518 on the formation of the company
But how true are these costs?
Straight away, you can discount a couple of fees from this if you're starting on your own - the HR fees, for example. And in terms of forming the company, if you start as a sole trader, you pay nothing to register your business.
If you're registering a limited company, there's a bit more to it, but initially, you'll only be out of pocket a mere £12.
If you register as a sole trader, you can competently oversee your own HMRC self-assessment, therefore no accountancy costs. You fill in a form once a year and pay the tax you owe. It's relatively straightforward.
But if you're a limited company, you have to register with Companies House, which is a little more complex; this is the point at which business owners may opt to pay for professional accounting services.
Accountancy fees vary depending on turnover and the kind of services you're after. According to Unbiased, a small business can expect to pay between £150 to £600 a year for business accounting services depending on your turnover (which works out at just £12.50 and £50 respectively each month). Payroll is usually billed monthly and is again a sliding scale depending on the number of employees, but if you employ up to 50 staff, expect to pay around £200 a month.
Startup business costs you should consider
We've briefly covered accounting and company registration costs, but what about the day-to-day expenses of running a business?
Here are three business startup costs you shouldn't forget to consider when budgeting.
1. Stock
Without stock, you have no business. So before you even register your business, think about where you're buying your stock and factor it into your business expenses - can you afford it.
A great way to test market demand is by employing a time-sensitive business model. For example, opening your online store for only a short period of time makes your product scarce, desirable and gives you time to source products.
Take a leaf out of Molby The Label's business book. The designer, Karina, makes all the clothing by hand. Their 'slow fashion' focus attracts a premium price tag for unique, made-to-measure items, and their online store is only open for purchases for a limited time each month.
This business model allows the brand to build up interest in their product while giving them time to source materials and produce high-quality products for their customers. In addition, this model helps keep cash flow healthy, perfect for a startup.
2. Website creation and running costs
If you're running a brick and mortar shop, a website can help you take advantage of local SEO, and if you're running an online store or an online business, you'll clearly need a website for this.
According to Bidvine, the average range for a no-frills website design is £400 - £995. But you don't need to pay this. There are plenty of companies offering 'drag and drop' website builders so you can sit and design your website yourself, keeping costs to a minimum without sacrificing that professional edge.
Wix websites start from approx. £10 a month
Squarespace websites start from approx. £18 a month
E-commerce website builders are a touch more expensive due to the additional functionality required, but they're still relatively inexpensive:
Shopify sites start from approx. £20 a month
BigCommerce sites start from approx. £21 a month
Using website builders like the ones mentioned above means you don't have to worry about purchasing your domain name elsewhere and connecting it to your website. You can purchase your domain name, hosting and build your website all in one place. Oh, and they're pre-built with an SSL certificate, which means your domain is secure.
3. Marketing
Wordstream recommends new businesses should allocate between 12%-20% of their gross revenue on marketing spend. So if your gross revenue was £60,000, you'd allocate between £7,200 and £12,000 to marketing.
But as a brand new business, parting with that much cash is daunting. And we've got good news; marketing doesn't need to cost the earth.
With a limited budget, you're forced to think creatively, which means you can't just succumb and throw money at a billboard campaign; you have to think of new and exciting ways to capture your customers' attention.
The foundations of any impactful marketing campaign is understanding your audience. Without that, you're marketing to the masses. Instead, spend time understanding the market and your target audience, find out what they need and want from your business, and create strategies that entice this segmentation.
Before you spend a penny on digital marketing, find out where your audience hangs out online. Are there online publications they read regularly, are they active on a particular social media platform? These are the questions you need answers to before you market your business.
Suggested reading: 9 shoestring marketing strategies for your small business
We've helped 1000s of SMEs access finance to help their business grow
There's no shame in accessing financial support to help you achieve your business dream. Who has tens of thousands of pounds sitting on the sideline ready to invest in a business idea, anyway?
But before you access finance, you need to conduct a bit of market research, is there a feasible market for your business? If you're starting a store, have you considered testing the waters with an online shop first?
There are ways you can start your business without first pouring tens of thousands into it.
But if you're ready for an injection of cash, we might be able to help you. We work with trusted, FCA-authorised UK lenders day in day out, helping find the best funding to support your business growth.
Are you eligible for a startup loan?
Have already, or are looking to set up as a sole trader/self-employed, Limited company (LTD) or Limited liability partnership (LLP) in the UK
You are 18 years of age or older
A UK resident
You want to start a business in England, Scotland, Wales or Northern Ireland
Read more about our startup loans.