The rise of self-employment over the last 16 years is substantial. Last February, the Office for National Statistics reported that the number of self-employed workers in the UK alone had increased by 45% - to 4.8 million - when comparing statistics from 2001 to 2017.
Effortless accessibility to the web has no doubt had a role to play in this employment shift, but with 15.1% of the workforce now choosing to start a small business - what are the reasons driving this change? Is it solely the draw of freedom and lifestyle choices, or are there more important reasons?
An article published by The Freelance Informer cites a few benefits, including the appeal of autonomy and the changing face of employment.
Autonomy is appealing to anyone who has spent the rigid 9-5 routine under a hierarchy of micromanagers. But when you run your own small business - you're virtually untouchable to the 'changing face of employment'. In self-employment, the threat of redundancy doesn't hang over your head as readily as it does in full-time employment. You're in charge of your own working life and with several income streams - the decision to work for yourself is as stable, if not more so, than full-time employment.
Just as with any employment, running your own business has its pitfalls. From chasing client payments and finding new clients to getting your brand out there - you have to work out if the freedom and flexibility it offers in return is worth the shift.
So, what's the best small business to start in the UK? We've compiled 10 of our favourite and most viable small business options for 2024.
Let's get stuck in.
Top 10 self employed small business ideas for 2024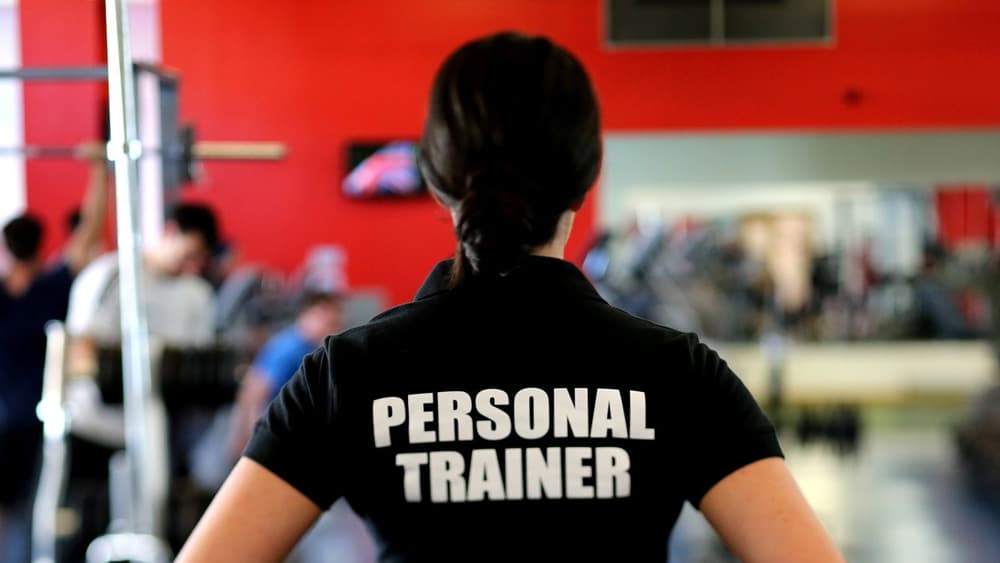 1) Personal Trainer
If you're into your fitness, why not make it your full-time job? Helping others get fit - to quote Blur - can give you a sense of enormous well-being. If you enjoy helping others achieve their personal goals, guiding them back into shape with a gruelling workout session could be the perfect job for you. Firstly, you'll need to find the right PT course for you, get insured, get some experience and start your business. Future Fit suggests asking yourself these four questions before deciding on the right course for you:
Will I come out of the qualification ready to train people?
Will I have a qualification that employers and insurers recognise?
What key skills will the course give me?
How is the course preparing me for life in the real world?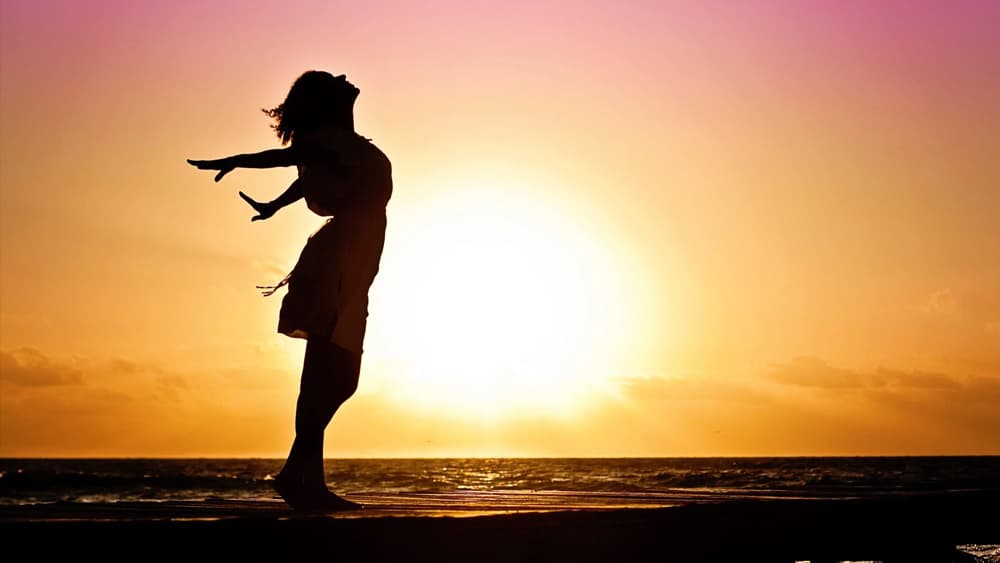 2) Life Coach
If you like helping people reach personal and professional goals, but you're not into fitness - have you thought about life coaching? A solution-focused approach to personal development, life coaching is the perfect career, according to EverCoach, if you're a compassionate, supportive, humble and positive person who likes to continue learning and is an excellent communicator. Sound like you? This could be the career path for you.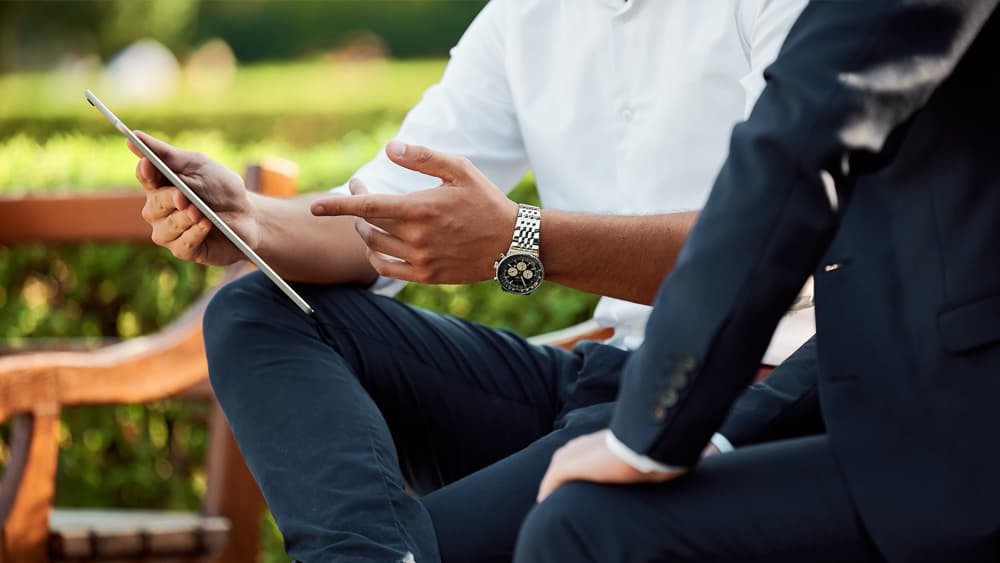 3) Business Coaching
If you work in a business management role and think your skillset lends itself to giving others business advice, why not look into providing business consultancy for small businesses? Sometimes businesses can't see the wood for the trees - and that's where you come in. Offering an injection of fresh perspective can be warmly welcomed by many stale and new businesses alike.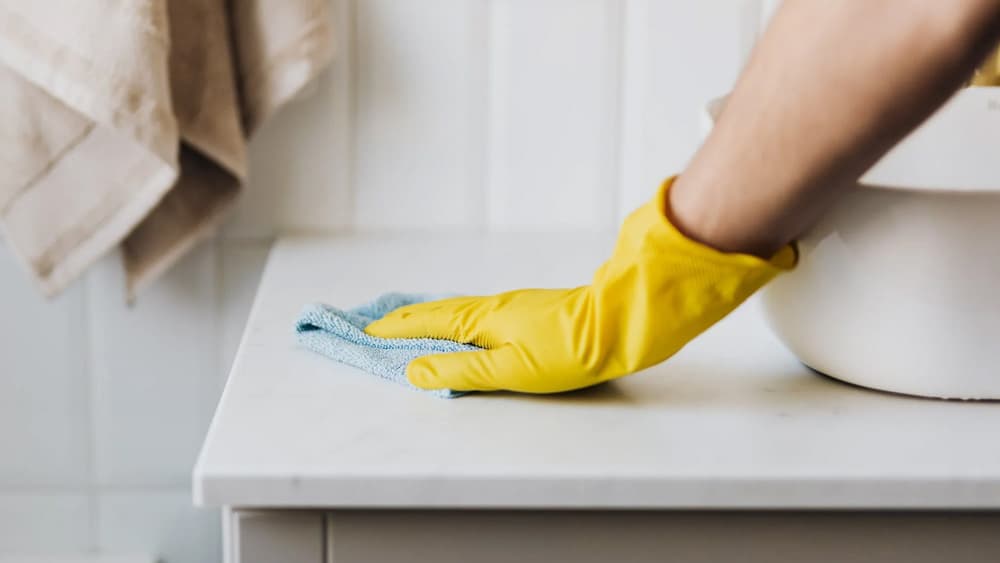 4) Cleaning Business
Cleaning is a relatively low barrier to entry job you can start pretty much as soon as you've stocked up on cleaning supplies. Building your business through word-of-mouth referrals is the best way to build trust with new clients. Busy professionals are always short on time - who wants to spend it cleaning their house? That's where you come in. With Mumsnet users stating they pay their cleaner around £10/£12 an hour - you could make around £24,960 per year if you worked eight hours a day charging £12 an hour.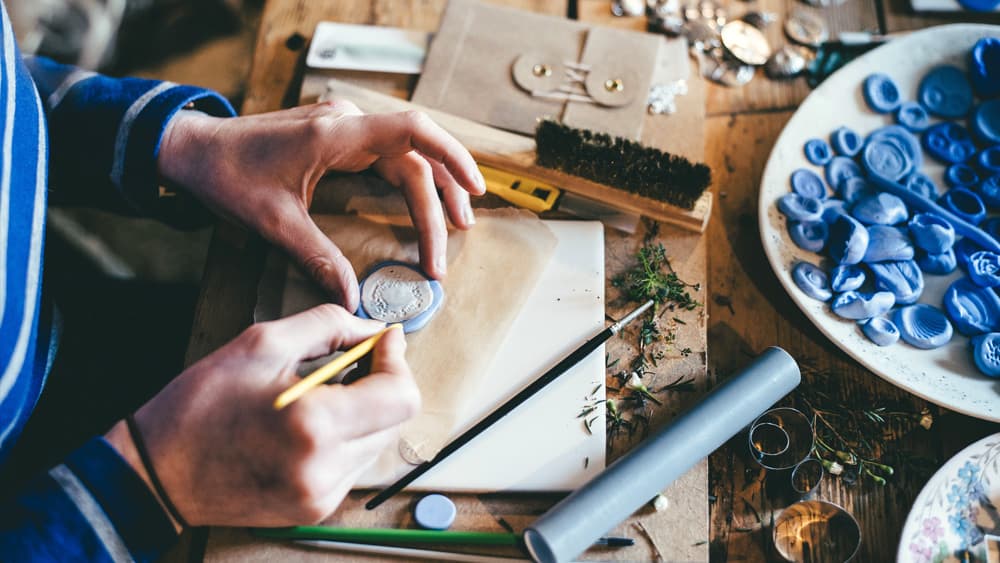 5) Handmade Crafts
If you're always making instead of buying your gifts, why not turn your hobby into a profitable business? Setting up an Etsy shop couldn't be simpler, and if you're already creating pieces that wow your family and friends, there's a big chance that an audience out there will be willing to pay for your homemade crafts. Whether it's bracelet or card making- do some digging around and find your niche.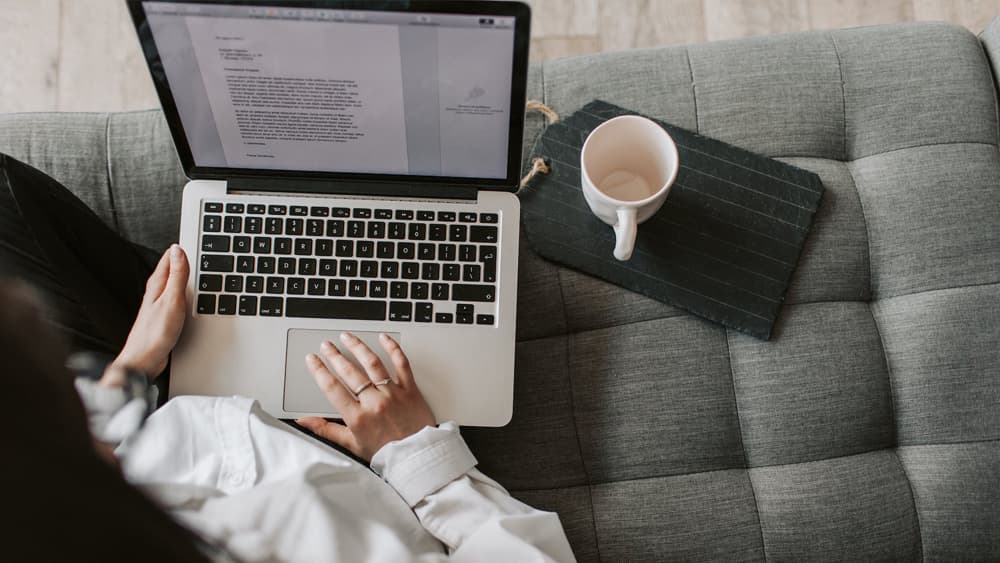 6) Freelance Writer
If you've always had a passion for the written word, becoming a freelance writer could be the job for you. If you're disciplined and curious with exceptional attention to detail - you could build a successful writing career. There's always someone out there willing to pay for your services. According to the Federation of Small Businesses, there were 5.6 million small businesses in the UK in 2018 - that's a pretty sizeable potential client pool.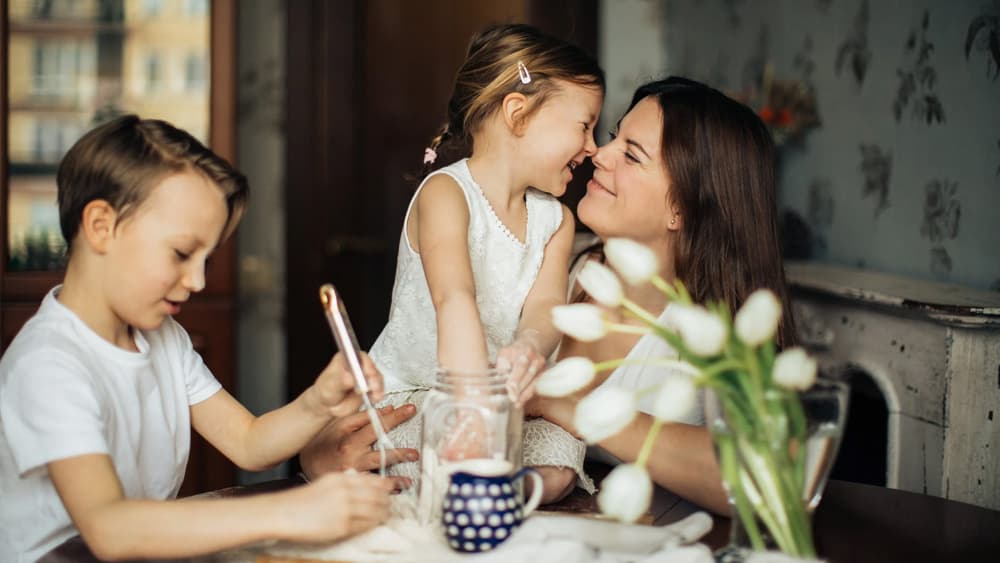 7) Childminder
If you love children and dream of working from the comfort of your own home, becoming a Childminder could be the career path you've been waiting for. According to Babycentre, parents choose a Childminder over a nursery for a few reasons including plenty of individual attention and the mixture of ages means it's excellent for child interaction - particularly if your child has no siblings.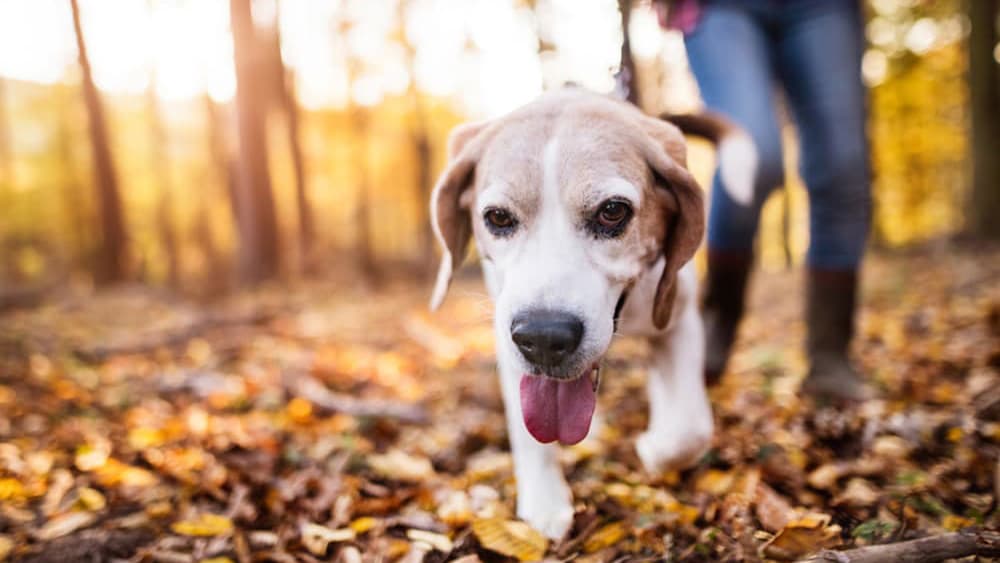 8) Dog Walker
If you're a lover of animals with a friendly and approachable manner - you could make the perfect dog walker. Dog walking doesn't necessarily require any qualifications, but you may need a criminal record check if you're accessing the customer's home address. As long as you're reliable and good with animals - you could easily have the local animal lovers queuing at your door awaiting your service.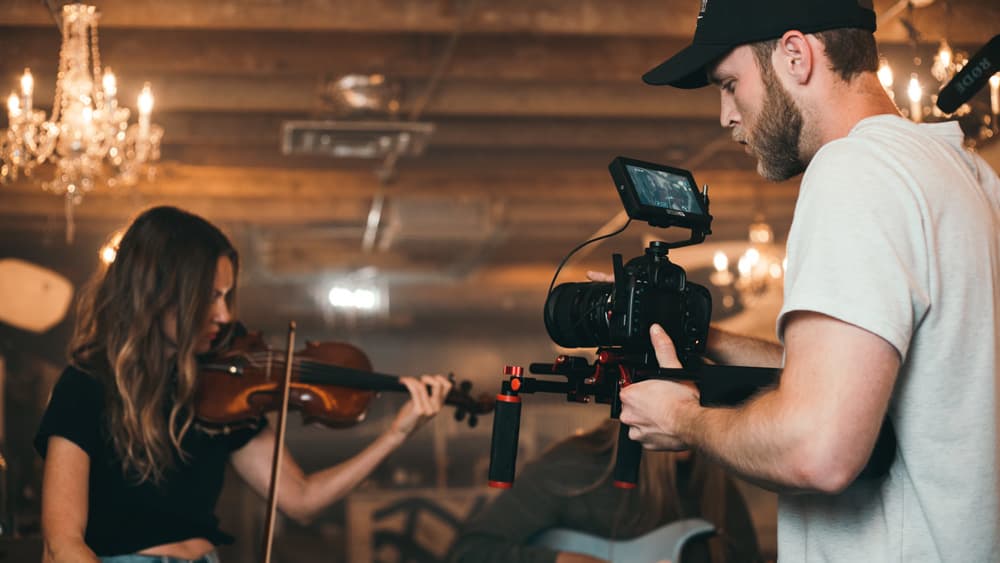 9) Videographer
Over one billion hours of video are watched every day on YouTube and with no signs of the video trend stopping, creating videos is a viable business idea for 2024. Videography is a skillset that requires intimate knowledge of editing software and a creative eye. There are many tutorials online for all kinds of video software, so why not get learning and see if it's something that interests you?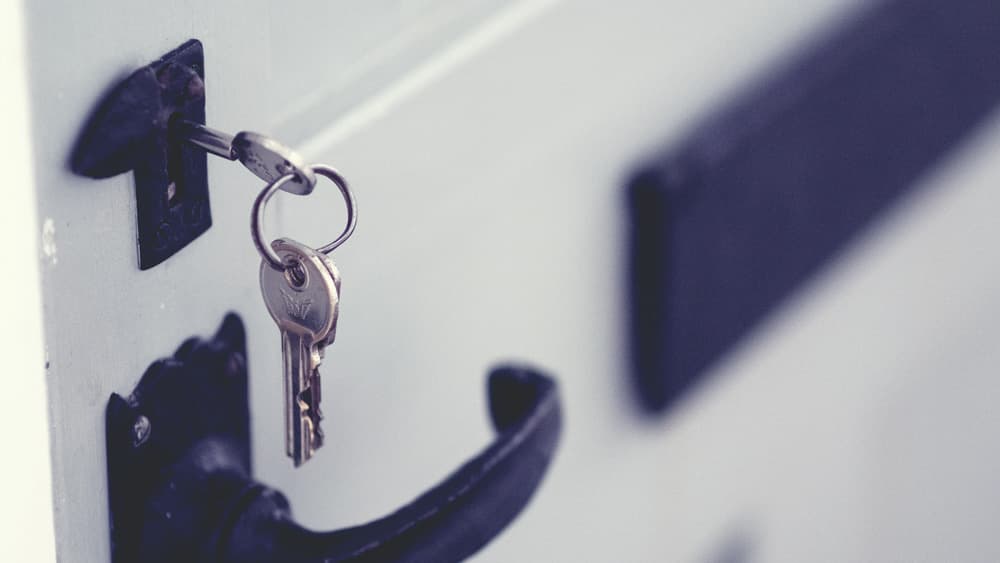 10) Airbnb Host
Can you make a decent income out of Airbnb hosting? Surprisingly, yes. Case studies suggest that over time, you can build a profitable hosting business. If you live in a city centre location, or a sought-after location, you can turn your hand to holiday hosting. The key is to generate a high-quality service for your guests so that they shout it from the Airbnb rooftops. Hosts can earn 50% to 100% more on a short-term let than from a long-term tenancy - so if you've got a room for rent, why not consider this option?
The best thing about these business ideas? You need very little cash to start the business - you'll only need a cash injection if you want to scale your business.
Basic startup business checklist
Starting your own business is exciting and nerve-wracking all at the same time. It's your chance to do what you love without having to answer to anyone. But if you've never started a business before - what do you do first? And how do you get going? We've put together a basic seven-step checklist to make sure you start on the right foot!
1) Firstly, research and nail down your small business idea
2) Pick and register your company name
3) Get insurance
4) Build a website
5) Get business cards made
6) Keep overheads low (work from home if possible)
7) Go forth and conquer the business world!
Before you go...
Try and focus on businesses within your skillset, or with a skillset you're willing to learn
Do your research into the industry and understand if your chosen business idea is doable
When you start your business, set yourself some goals to achieve in a specific timeframe. Write the goals down on post-it notes and stick them all over your house as a constant reminder
Stay focused and work hard - you've got this!
Need funding to launch your business idea? You could qualify for a self employed business loan. Here at Capalona, we help you find the funding your business needs by carefully matching you with funding options to help your business grow.
Our service is COMPLETELY FREE - fill in your details here to start the ball rolling.