Capify
Capify UK provides flexible financing solutions to SMEs seeking working capital to sustain or grow their business.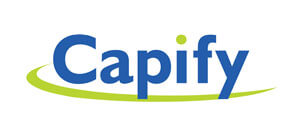 Who are Capify?
Capify is a business finance lender that provides short-term financing solutions for small businesses and SME's based in the UK.
Established in 2008, Capify (known as United Kapital and Capiota at that time) started out as a two-man team based in Altrincham. They were one of the first merchant cash advance providers in the UK and now have a team of over seventy staff. Capify unified their previous names of United Kapital and Capiota into a single brand. They celebrated their 10 year anniversary in Sept 2018.
What type of business funding do they offer?
Capify offers two funding options, a merchant cash advance and an unsecured business loan.
Merchant Cash Advance
Capify's merchant cash advance is ideal for businesses such as restaurants, pubs and retail stores that accept customer card payments. You can borrow from £5,000 up to £500,000 against future credit and debit card sales, with repayments taken as a small percentage of your daily card turnover.
Small Business Loan
Capify's small unsecured business loans range from £5,000 to £500,000 and are tailored specifically to the needs of your business. The loan is paid back in smaller regular payments rather than one large fixed monthly repayment.
How do you apply and qualify for funding with Capify?
To be eligible for funding from Capify, your business must meet the minimum criteria for the product you are applying for.
Typically, you must be a UK business (sole trader, limited company or a partnership), have at least 12 months of trading history and have a minimum turnover of £10,000 to qualify for a business loan or £20,000 per month in card transactions to be eligible for a merchant cash advance.
That means that Capify's funding can only be used to grow an existing business rather than as a startup fund for a new venture. If you don't take card payments, then you won't be eligible for a cash advance, but you may still qualify for their business loan product.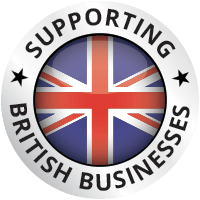 Proud to support British Businesses
Whatever your industry sector, circumstances or credit rating, we've helped many businesses across England, Wales, Scotland and Northern Ireland secure the finance they need to grow.