YouLend
YouLend is a provider of business financing in the UK and Ireland.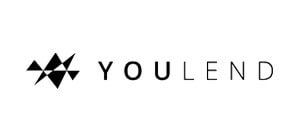 Who are YouLend?
YouLend is a business loan company that offers revenue-based financing to small and medium-sized businesses needing quick access boost cash flow. This is done by converting future online sales or card terminal revenue into cash you can access quickly. In 2018 YouLend merged with Liquid Finance, another merchant cash advance provider in the UK.
What type of funding does YouLend offer?
YouLend's 'Capital' product is flexible revenue-based financing solution in the form of a merchant cash advance. Businesses can access funding from £500 up to £1 million and can be used for any business purpose, such as buying stock or refurbishments.
Repayments work automatically by taking a small fixed percentage of your daily customer card transactions. This means that repayments are directly in line with the company cash flow, making it more affordable and manageable.
Youlend's Capital is available for sole traders, limited companies and partnerships.
How do you apply and qualify for funding?
The application is designed to be quick and easy. You will need to enter business details, including the time you've been operating, your monthly card revenue, and other business details.
To qualify for Youlend Capital, your business must be trading for at least 3 months and have monthly card sales (online and/or through a card machine) of more than £1,500. You will also need to provide a guarantee from a director of the business.
Other similar finance providers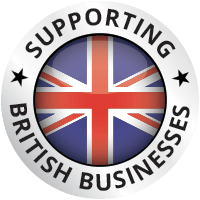 Proud to support British Businesses
Whatever your industry sector, circumstances or credit rating, we've helped many businesses across England, Wales, Scotland and Northern Ireland secure the finance they need to grow.