Nucleus Commercial Finance
Nucleus Commercial Finance are a leading alternative business finance lender.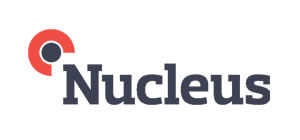 Who are Nucleus?
Founded in 2011, Nucleus Commercial Finance is a fast-growing business that offers businesses the chance to grow by lending amounts between £3,000 and £20 million.
Their range of products is designed to suit businesses of all sizes and provide them with the finance they need to flourish. Nucleus offers the stability of a bank while still providing the flexibility and speed that SMEs need.
What type of business funding does Nucleus offer?
Nucleus offers a wide range of loans to suit all SMEs, including:
Revenue Based Loans
Nucleus revenue based loan is an advance based on your revenue. You may borrow up to 200% of your monthly revenue, from £3,000 to £300,000.
Business Loans
Nucleus business loans are unsecured, so you won't have to use your assets as collateral. You can borrow from £10,000 up to £2 million over 3 months to 6 years.
Property Finance
Nucleus property finance is a secured business loan backed by your property, ranging from £25,000 to £5,000,000. You can use commercial or residential property as security.
How do you apply and qualify for funding with Nucleus?
The lending process and response times will vary depending on which option you apply for, but once approved, you will be able to receive your funds within 24 hours. For example, to be eligible for their 'business loan', you will need a minimum of 12 months of trading history.
The first part of the process will happen once you contact Nucleus and request a sum. This is followed by a telephone consultation to confirm that your business is eligible. You'll then need to provide relevant documents to Nucleus and await your offer. Once this offer is accepted, the funds will be transferred quickly.
Other similar finance providers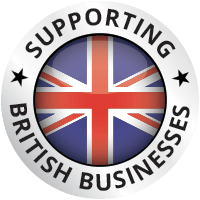 Proud to support British Businesses
Whatever your industry sector, circumstances or credit rating, we've helped many businesses across England, Wales, Scotland and Northern Ireland secure the finance they need to grow.