365 Business Finance
365 Business Finance has earned a reputation as a reliable, honest and transparent source of small business funding.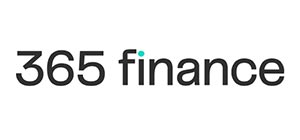 Who are 365 Business Finance?
365 Business Finance is a financial provider that offers cash advance products to small and medium-sized businesses in the UK. They provide unsecured business funding options with no fixed repayments, terms or APR. Businesses can borrow up to £300,000 to help grow their business.
What type of funding does 365 Business Finance offer?
365 Business Finance offers a Merchant Cash Advance. This is a quick way for businesses to get the funding they need in a way that's convenient for them.
Business Cash Advances don't work like ordinary business loans. Rather than paying a fixed monthly repayment, a small percentage of credit or debit card sales are used to pay off the balance. In other words, you only repay the loan when your customers pay you.
What this means is that if your sales are lower than usual, your repayments are naturally lower. This makes it much more manageable for businesses with fluctuating monthly sales figures.
Businesses that get a cash advance no longer have to worry about whether they'll be able to keep up with monthly repayments, as it's all directly in line with cash flow.
How do you qualify for funding with 365 Business Finance?
365 Business Finance approves around 90% of cash advance applications, which means that businesses have a good chance of getting approved.
To qualify for a cash advance, you will need to have been trading for at least 6 months and take at least £10,000 in credit or debit card transactions per month. This means that your loan can't be used to cover initial start-up costs.
How do I apply for funding?
Applying for funding with 365 Business Finance is simple. Businesses need to complete an application form with details about your business' cash flow and the reason you're applying.
They will then be allocated a relationship manager who will be there to assist with any questions. A decision will be made within 24 hours regarding your eligibility, and they aim to deposit the funds in your account within a few days.
Other similar finance providers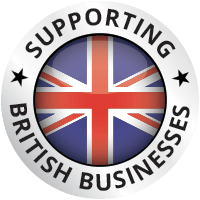 Proud to support British Businesses
Whatever your industry sector, circumstances or credit rating, we've helped many businesses across England, Wales, Scotland and Northern Ireland secure the finance they need to grow.