Ferratum Business (CapitalBox)
Ferratum Business (CapitalBox) is a division of the Ferratum Group, a leading European finance company.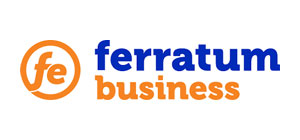 In 2020, Ferratum Business rebranded to CapitalBox.
Who are Ferratum Business?
Ferratum is a lender who provides business finance. Ferratum was originally founded in Helsinki, Finland in 2005. They quickly expanded into business lending and currently operate in 6 European countries including Finland, Denmark, the UK, and Lithuania.
By offering to lend through simple, hassle-free applications, Ferratum Business, now rebranded to CapitalBox, allows businesses to acquire the funding they need through a variety of transparent loan options.
What type of business funding does Ferratum offer?
Ferratum Business (CapitalBox) offers a range of products including instalment loans, factoring, and merchant financing to help small to medium-sized businesses expand at the rate they want.
If you need extra capital to buy new equipment, software, hire talent, increase inventory, operating capacity or more, Ferratum Business has you covered. They work with a variety of industries, particularly construction, retail, restaurants and cleaning companies.
How do you apply and qualify for funding with Ferratum?
To be eligible for Ferratum business funding, you must meet certain criteria. This will vary depending on the product you choose.
Ferratum (CapitalBox) currently do not have a direct online application. Instead, applications are made through their network of partners, including banks, financial advisors, accountants and commercial finance brokers.
Once your application has been submitted, Ferratum (CapitalBox) will offer you funding, which you can accept or reject. If you are happy to go ahead, Ferratum will deposit the money into your account.
Ferratum (CapitalBox) aim to be as transparent as possible throughout the application process.