Fleximize
Fleximize have a simple objective: to provide a suite of truly flexible funding options, tailored to your business' unique needs.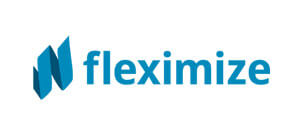 Who are Fleximize?
Fleximize is a business finance provider and winner of UK's Best Business Finance Provider at the British Bank Awards 2018. Since 2014, they have lent over £250 million to SMEs all around the UK and typically welcome back two-thirds of their previous customers for additional finance.
What type of business funding does Fleximize offer?
Fleximize offers flexible unsecured and secured business loan options from £5,000 up to £500,000 with repayments spread over 3-48 months. Fleximize have two main products:
Flexiloan
Flexiloan is tailored for businesses trading over 12 months and is Fleximize's most popular product. It's ideal for businesses who want to borrow £5,000 up to £500,000 over a longer term between 12 - 48 months for growth.
Flexiloan Lite
Flexiloan Lite is best suited to early-stage businesses that have been trading for over 6 months and need a short-term cash injection. Companies can access £5,000 up to £500,000 over a shorter 3 - 12 month term.
Both Flexiloan and Flexiloan Lite products come with unsecured or secured options. Fleximize business loans also have no hidden fees, such as setup costs or arrangement fees. If a loan is repaid earlier, there won't be any penalties.
How do you apply and qualify for funding with Fleximize?
To qualify for a loan with Fleximize, your company needs to have been actively trading for at least six months and have a minimum monthly turnover of £5,000.
While credit history makes up part of Fleximize's assessment, they will also look at other things like the business' trading history and whether you can afford it.
To apply, you will need to supply three months of business bank statements, your most recent set of management accounts and a summary of the last 12 months of revenue.
Applying for funding takes three simple steps. First, you would need to apply online, this takes just a few minutes and a decision will be reached within 24 hours.
The next step is to speak with a relationship manager who will create a bespoke proposal customised to you.
The final step is receiving funding, which you will get within a few hours after signing the finance agreement.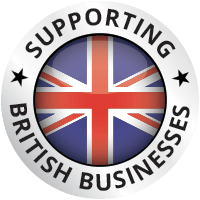 Proud to support British Businesses
Whatever your industry sector, circumstances or credit rating, we've helped many businesses across England, Wales, Scotland and Northern Ireland secure the finance they need to grow.