Mycashline
mycashline offers UK businesses access to fair, unsecured loans from £5,000 up to £100,000 within 4 hours.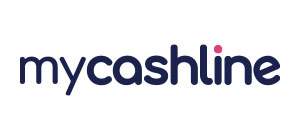 Who is mycashline?
mycashline is a UK finance provider of unsecured loans for businesses. It's designed to be fast and easy to apply for and does not put you through a long, drawn-out application process.
mycashline is ideal for those businesses who want to manage their working capital, expand or invest, purchase equipment or stock, or boost marketing and advertising efforts.
What type of funding does mycashline offer?
mycashline provides flexible business loans to suit your needs. There are two main options to choose from:
my boost
The 'my boost' option provides flexible access to amounts between £5,000 to £100,000 which can be repaid over a term between 1 to 6 months. The interest rates for 'my boost' loans start from just 2.5%.
my impact
With the 'my impact' loan option, you get fixed, predictable repayments which you can borrow over a longer term. You can borrow between £5,000 to £100,000 and repay that over a term between 6 to 24 months. Rates for 'my impact' loans also start from 2.5% but will depend on your individual application.
How do you apply for funding with mycashline?
Applying for finance with mycashline is much faster than many other lenders. They aim to get the money into your account within 4 hours, but it can be as little as an hour after approval.
To apply with mycashline, you can do so online. All you need to apply is some documents and information about your business, including your ID, and the last three months of business bank statements. This is then passed on to a dedicated account manager who helps you go through the whole process.