Swiftfund
Swiftfund provide fast working capital for your business; they aim to get you the funds within 24 hours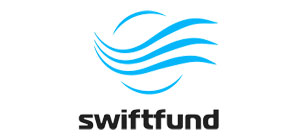 Who are Swiftfund?
Swiftfund is a business lender based in Altrincham in Cheshire. The company helps a range of different businesses across various industries in the UK.
The team at Swiftfund has a wealth of experience in helping all sorts of businesses get the funding they need. Swiftfund's business model is to provide fast results, with applications, approval and funding all potentially done and dusted within 24-48 hours.
What type of funding does Swiftfund offer?
Swiftfund specialises in providing short-term unsecured business loans to companies all over the UK. Businesses can apply for advances between £10,000 and £250,000.
This funding can be used to purchase equipment, stock, expand premises or patch up gaps in cash flow. It can't be used for startup capital, however, because the business must be at least six months old and already have a significant monthly turnover.
How do you apply for funding with Swiftfund?
Applying for funding with Swiftfund can be done in three easy steps. An online application takes just a few minutes, you'll then receive a fast decision within hours and then if approved, you get your money within 24-48 hours.
All you need to provide during the application is 6 months of bank statements and proof of your identity. Swiftfund aims to be fast with its decision so it can get you the funds you need as soon as possible.
To be eligible for funding with Swiftfund, you must have a turnover of at least £20,000 per month and have been in operation for at least 6 months. While a healthy credit history is preferred, Swiftfund has a flexible attitude and works closely with those who have poor credit history to find a solution that works for everyone.