Cubefunder
If your business experiences an unexpected emergency or you are looking for funding options to take your business to the next level, Cubefunder could help.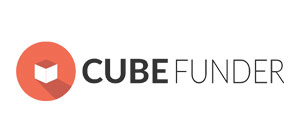 Who are Cubefunder?
Cubefunder is a short-term business finance lender which helps small to medium-sized businesses grow and manage money problems whenever needed.
They aim to supply fast finance options to help businesses who need access to quick cash to patch up dips in cash flow. If you have unexpected bills, slow-paying customers, tax bills or need help with expanding your workforce, Cubefunder is here to help.
What type of business funding does Cubefunder offer?
Cubefunder offers flexible loans from between £5,000 to £100,000 with repayment plans from 3 months to 12 months that are tailored to your business. Their funding options range from unsecured business loans to e-commerce business loans.
Cubefunder helps businesses in a range of different industries, including:
How do you qualify for and apply for funding with Cubefunder?
To qualify for a Cubefunder business loan, your business must be a Limited company, trading for at least 3 months and turning over £4,000 per month.
Cubefunder is a modern solution to acquiring business finance. Unlike other lenders, they don't expect customers to fill in lots of overly complicated paperwork.
The first step towards securing funding is to fill in their simple enquiry form on their website. One of their team will then contact you to help you start your application.
Cubefunder's application process is simple and fast, requiring only a few pieces of basic information about your business. Once the application is completed and submitted, a member of their team will be in touch with you to discuss the next steps and then you will receive a decision.
Approval is managed by modern technology which automatically accesses your application and helps the decision team make faster decisions. Once approved, the funds will quickly be deposited into your account.