Close Brothers
Close Brothers work with businesses from a wide range of sectors to help them meet their goals, whether it's improving cash flow, mitigating late payments or releasing additional working capital.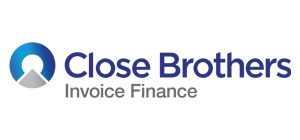 Who are Close Brothers Invoice Finance?
Close Brothers Invoice Finance work with businesses operating in a wide range of sectors to provide financing solutions to help them grow.
Close Brothers Invoice Finance is part of the Close Brothers Group, which is a leading UK merchant banking group.
What type of business funding does Close Brothers Invoice Finance provide?
Close Brothers provide invoice financing, which is a way to provide your business with a steady cash flow that would otherwise be locked in the form of unpaid invoices.
Unpaid invoices can hold businesses back from growing at the rate they want to. Invoice finance from Close Brothers pays up to 90% of the value of your invoices so that you have the funds you need when you need them.
Once the payment has been settled by your customers, a small fee will be deducted to cover the cost of the invoice financing.
Besides traditional invoice financing, Close Brothers also offer invoice factoring, which helps businesses save time from chasing late payments, and asset-based lending.
Asset-based lending is a way for larger companies to gain access to high levels of finance by combining invoice finance with funds released against business assets.
How do you qualify for and apply for funding with Close Brothers Invoice Finance?
To qualify for invoice financing with Close Brothers, your business will need an annual turnover of at least £500,000.
To start your application, you will need to fill in a simple form which will send an enquiry to their team. In this form, you will need to supply details of your company and your turnover.
Close Brothers will then get in touch with you personally to discuss your circumstances and needs to help you come to a decision on which financing solution is best for your business.
Other similar finance providers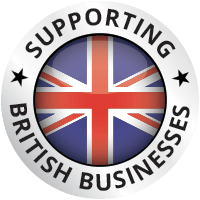 Proud to support British Businesses
Whatever your industry sector, circumstances or credit rating, we've helped many businesses across England, Wales, Scotland and Northern Ireland secure the finance they need to grow.