Skipton Business Finance
Skipton Business Finance provides businesses with working capital through flexible Invoice Finance solutions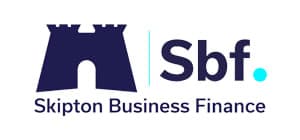 Who are Skipton Business Finance?
Skipton Business Finance is a subsidiary of Skipton Building Society which specialises in providing companies with financial help.
Unlike many business lenders, Skipton works with both brand new start-up businesses and established businesses with a turnover of up to £30 million. Skipton is also flexible when it comes to credit history so you won't need an extensive credit history to apply.
For businesses who have been turned down for a lack of trading history, Skipton Business Finance is a great alternative.
What type of funding does Skipton Business Finance provide?
Skipton Business Finance is a specialist in invoice factoring and invoice discounting services. Both services help companies access working capital when an invoice is due from a customer. This saves the business from having to wait months for payment, which can become a major disruption in cash flow.
Invoice discounting releases up to 90% of unpaid invoices straight away so there's no need to wait. The remaining 10% will be released once the customer has paid, minus a fee. Invoice factoring does the same thing but Skipton takes over managing the invoice and collects the payment from the customer.
How do you apply for funding with Skipton Business Finance?
Applying for funding starts with an online enquiry and a phone call with a team member who will discuss funding requirements with you. This is followed by a more in-depth chat and a survey of the business and its finances. Skipton will want to see your sales ledger which will help them determine whether you are eligible for invoice finance.
Once you have been approved for finance, all you have to do is sign the agreement and you should have the funds within 10 working days.