Bibby Financial Services
Bibby are a leading independent financial services partner to UK business.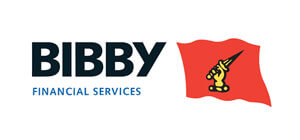 Who are Bibby Financial Services?
Founded in 1982, Bibby Financial Services provides financing solutions to small to medium-sized businesses. Covering over 300 industry sectors, they are one of the leading independent financial services partners in the UK. Bibby Financial Services isn't just available to UK based businesses though, they also operate in 9 countries throughout Europe and Asia.
Bibby Financial Services work closely with their business clients to find the best financing solution for their business and specific industry.
What type of business funding do Bibby Financial Services offer?
Bibby Financial Services provides flexible business funding to help companies grow both at home and in international markets.
They offer a range of funding options including invoice finance, asset finance, trade finance and more. Bibby Financial Services also offer specialist finance solutions for those in industries such as construction or recruitment.
Besides typical business funding and finance options, Bibby Financial Services also provides help with leasing, hire purchase, foreign exchange and bad debt protection.
How do you apply and qualify for funding with Bibby Financial Services?
The first thing you must do is fill in a short online form for a quote. One of their specialists will get in touch with you to help with your application and answer any questions you may have.
Once you have applied for funding, you will typically receive the money within 24 hours of being approved.
Whether you qualify for funding will depend on what type of finance you're applying for. Each type of financing will require a specific level of turnover. For example, Corporate Funding is for businesses turning over £5 million a year. Other solutions will have different requirements. The best way to find out more is to get in touch for a chat about your specific situation with one of their team members.
Other similar finance providers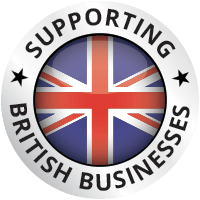 Proud to support British Businesses
Whatever your industry sector, circumstances or credit rating, we've helped many businesses across England, Wales, Scotland and Northern Ireland secure the finance they need to grow.