eCapital Commercial Finance
eCapital are specialists in providing cash flow solutions to UK small and medium-sized businesses to help their businesses grow.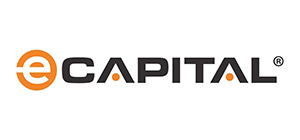 Advantedge Commercial Finance are now eCapital Commercial Finance.
Who are eCapital Commercial Finance?
eCapital is a finance provider which aims to help small to medium-sized businesses manage cash flow or invest in growing their business.
eCapital have so far provided over £60 million in funding to businesses around the UK.
What kind of funding does eCapital Commercial Finance offer?
eCapital provides a few different types of financing including invoice finance, invoice discounting, selective invoice finance as well as bad debt protection to give your business peace of mind.
These solutions are designed to help businesses maintain a healthy cash flow where funds would otherwise be tied up in unpaid invoices. eCapital gives your business the flexibility and peace of mind to grow at the rate it needs to.
With invoice finance, all you need to do is upload your invoices into eCapital's system and they will not only provide you with 90% of the value but they will also chase the payments for you. You will then receive the remaining balance once the customer has paid, minus a small fee.
How do you qualify and apply for funding with eCapital Commercial Finance?
eCapital works with a wide range of different businesses and can help those in various financial situations. If you think you may be ineligible for funding or have been turned away elsewhere, eCapital may very well have just the right solution for you.
It doesn't matter whether you've been in business for years or are quite new to the industry. eCapital can help those starting a business, those who want the funds to grow, improve cash flow or even those who want help to buy another business.
The first towards applying for invoice financing with eCapital is to submit an enquiry form or get in touch directly via telephone. One of their team will get in touch with you to discuss your situation and offer the best solution for you.
Other similar finance providers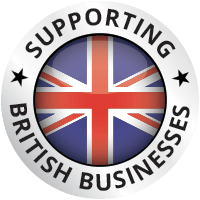 Proud to support British Businesses
Whatever your industry sector, circumstances or credit rating, we've helped many businesses across England, Wales, Scotland and Northern Ireland secure the finance they need to grow.