Kriya
Kriya, previously known as MarketFinance is a business finance company with offices in London and Manchester.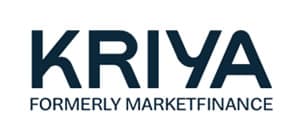 In December 2022 MarketFinance rebranded as Kriya.
Who are Kriya?
Kriya (formerly MarketFinance) aims to make it quick and easy for businesses to get the funding they need to grow.
Kriya has so far provided funding worth over £2bn in invoices and business loans since 2011.
What type of business funding does Kriya offer?
Kriya specialises in selective invoice finance with fast approval and transparent rates.
Invoice financing works by allowing businesses to borrow money against the amounts due from customers. This helps companies improve their cash flow and enables them to invest in growth or pay employees and suppliers without any issues.
Typically, when businesses sell to large customers (e.g. wholesalers), this is done through credit. While this means the customer doesn't need to pay immediately, it can be bad news for businesses waiting for the payments.
Without immediate payment, this can leave businesses out of pocket and without the capital they require to grow.
This is where invoice financing comes in. With invoice financing, you can sell outstanding invoices to a lender in exchange for immediate working capital. When customers pay their invoices, the business repays the lender.
Kriya also offers business loans and embedded finance for B2B eCommerce platforms.
How do you apply and qualify for funding with Kriya?
To apply for funding with Kriya, you will need to complete an online application or speak with one of their funding specialists to check your eligibility. They will ask you some basic questions about your business and aim to supply you with a quote within 24 hours.
There are anti-fraud and credit checks in place but overall, they promise a quick and painless process of getting approved for funding.
Depending on which funding option you choose, you may need to provide them with access to your accounting software or supply them with details about your finances, including statutory accounts, bank statements and, of course, your customer invoices.
Other similar finance providers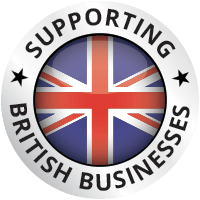 Proud to support British Businesses
Whatever your industry sector, circumstances or credit rating, we've helped many businesses across England, Wales, Scotland and Northern Ireland secure the finance they need to grow.