GapCap
GapCaps mission is to make cashflow easy for UK businesses.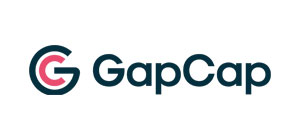 Important: GapCap is now part of Growth Lending.
Who are GapCap?
GapCap is a finance company whose main aim is to help solve the common cash flow problems often felt by SMEs. They give businesses more control over when they pay their suppliers and when they receive funds from outstanding invoices.
Starting out in 2014, GapCap has grown and grown, now offering SMEs even more flexibility on what they can borrow. GapCap has over 1,000 clients on their platform and has lent an impressive £342 million to businesses. In 2020, GapCap were acquired by Growth Lending.
What type of business funding does GapCap offer?
Growth Lending formerly GapCap, offers a range of products to help SMEs achieve their business goals and keep on top of cash flow:
Selective Invoice Finance
Growth Lending's (GapCap) selective invoice finance allows companies to free up cash that is tied up in outstanding invoices. Perfect for short term cash flow needs.
Flexible Invoice Finance
Growth Lending's (GapCap) flexible invoice finance allows for funds to be released against the entire sales ledger or just a selected pool of debtors. Suitable for businesses that require regular funding.
Revenue-based Finance
Growth Lending's (GapCap) revenue-based finance is a funding solution designed for growing businesses. It has a flexible repayment structure that is linked to your revenue.
Term Loans
Growth Lending (GapCap) also offer term loans. This can be used for a range of purposes, including working capital, investing in new stock or refinancing an existing loan.
How do you apply and qualify for funding with GapCap?
To ensure quick funding, GapCap has a straightforward application process. All applicants will receive a dedicated account manager as well as a platform where a live view of outstanding invoices can be viewed.
To apply for funding, a business will have to register to the platform providing information on the type of funding they require. Growth Lending (GapCap) ensure that people, not machines make all application decisions.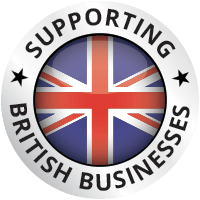 Proud to support British Businesses
Whatever your industry sector, circumstances or credit rating, we've helped many businesses across England, Wales, Scotland and Northern Ireland secure the finance they need to grow.