Recruitment Finance
Recruitment finance integrates funding to aid with cash flow with a full back-office solution, including payroll support that helps free up your time to focus on the business.
Compare a wide range of lenders and rates
Check your eligibility in minutes
Find out how much you could borrow
Get Started
It's fast, free and won't affect your credit score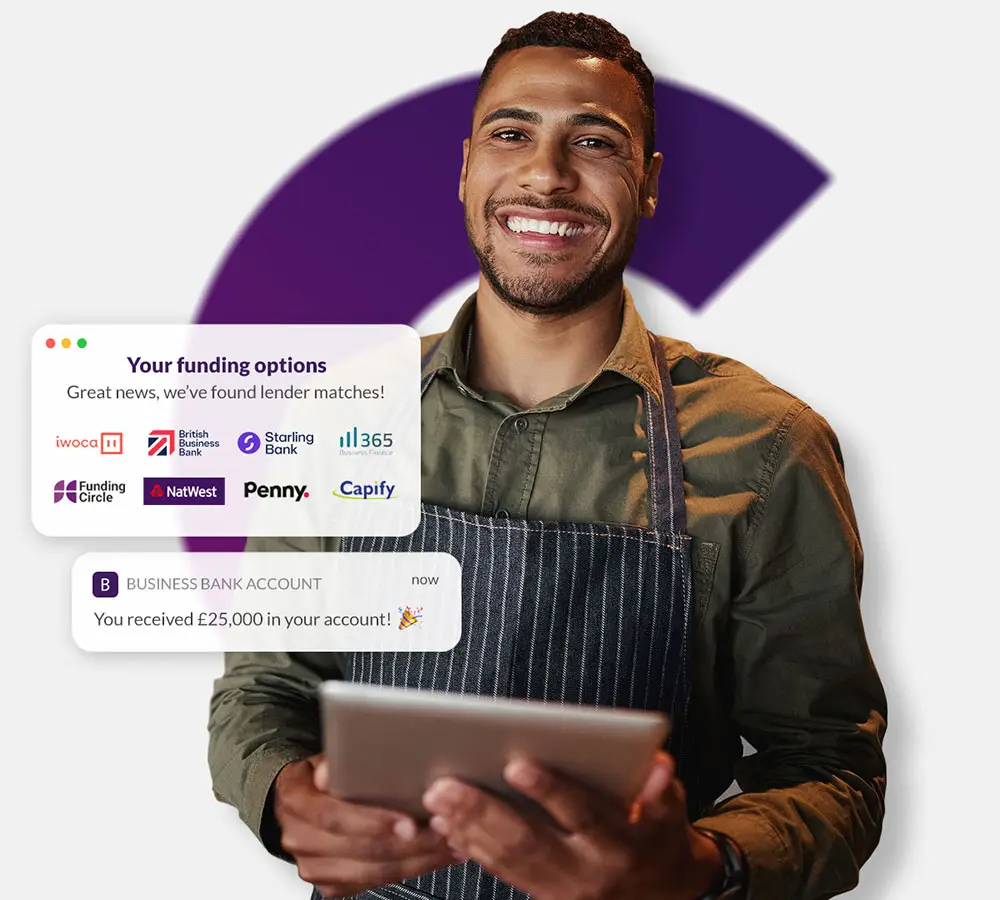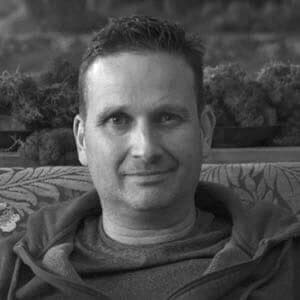 What is Recruitment Finance?
Recruitment finance is a line of funding that advances cash to your business in order to pay staff wages without the mounting pressure of cash flow problems.
If you wish you could release the cash tied up in unpaid invoices for your recruitment company, then recruitment finance could be the solution you've been looking for.
This funding solution can provide an immediate cash injection of up to 100% against your outstanding invoices. Say goodbye to invoice cash flow issues and pay your staff while eliminating invoice payment worries.
At Capalona, we understand the ever-increasing cash flow demands in your business - staff wage payments, back-office administration, placing staff, PAYE legislation and other business pressures. We know that a recruitment finance advance can provide your business with a vital line of capital resource.
That's why a recruitment finance package consists of two products rolled into one. This package can help you solve these problems. Recruitment finance is a product that includes both invoice finance and back-office - it's one package that delivers a great deal of output.
Whether you own a small or large recruitment company, this business funding and administration solution could be the answer to a lot of your back-office and cash flow problems.
There are over 27,700 recruitment agencies in the UK. And with new agencies popping up all the time, it's crucial that, as a business owner, your focus is on finding new candidates and customers. Leave the financing and back-office support to someone else.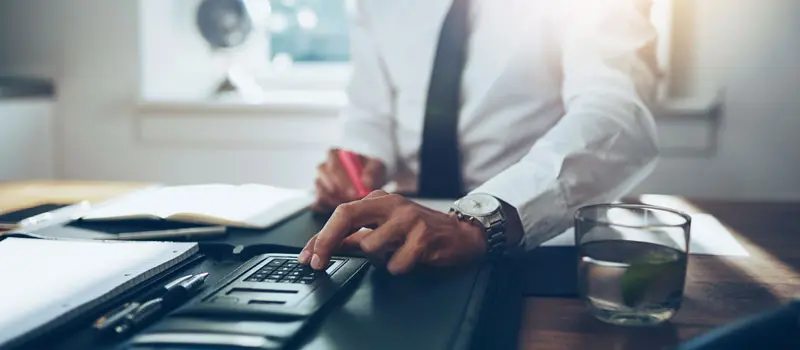 How does recruitment finance work?
Just think about this for a second, wouldn't it be great if you could offload processing your timesheets, generating invoices and have the peace of mind knowing your payroll is taken care of? This is precisely what our recruitment finance package does for you.
Instead of tapping your fingers, waiting for customers to pay up and worrying about cash flow, you can sit back and relax with our recruitment finance package.
So what does the process entail? After submitting timesheet information, the funds are then advanced to meet the payroll cost. Once the invoice is paid, you receive the balance - sometimes in as little as 24 hours.
If you're wondering whether you're tied into this solution - you're not! It is offered on a monthly rolling contract, so you don't feel obliged to remain with the service should your business requirements change. The solution is flexible to your business needs and aims to be an extension of your team.
After all, if it doesn't slot into your business effortlessly - what's the point?
Advantages of recruitment finance
There are many advantages of recruitment finance, we've listed a few below.
Bridging the gap between invoice payments - Do you recognise this scenario? Many recruitment agencies have monies leaving their business on a weekly basis - paying temporary workers and contractors, for example, - but with many invoices paid monthly, this can leave a large gap to fill to pay wages and other outgoings. This solution helps by bridging that gap.
It's a cost-saving solution - Recruitment finance can be a cost-saving solution for your business. By utilising the recruitment finance facility, your company won't necessarily need to employ a credit controller, a payroll clerk or even an administrator. You can simply use the service to help with both the funding facility and credit control or purely use recruitment finance as required.
It's convenient - The back-office facility can offer a huge benefit to business adopting the service. It is a full-service credit control facility and the funding you need to grow and sustain growth in your recruitment business. This 'all-in-one' package means less stress and worries on your end.
Free up your time - By using this service, you have more time to concentrate on growing and driving your business forward towards an exciting future rather than being faced with constant administrative tasks!
It's flexible - Many customers ask us 'How long can I use recruitment finance for?' and the answer is - as long as you require it. The great thing about this package is that it's monthly rolling. So if you decide you're better equipped to handle payroll and other back-office administration, you can cancel your agreement and take everything back in-house. This solution is one that is entirely controlled by you - it's here to help support your business needs whenever you need it.
You can still get a loan - You might not require a business loan, but it's a question we are asked frequently. Even if you are interested in the recruitment finance facility - you can still get a loan to help you with other costs of your business. Just because you've taken out a financing solution, doesn't mean you don't qualify for additional funding solutions. If you're interested in reading about our unsecured business loans and secured business loans, you can talk with our specialist funders today.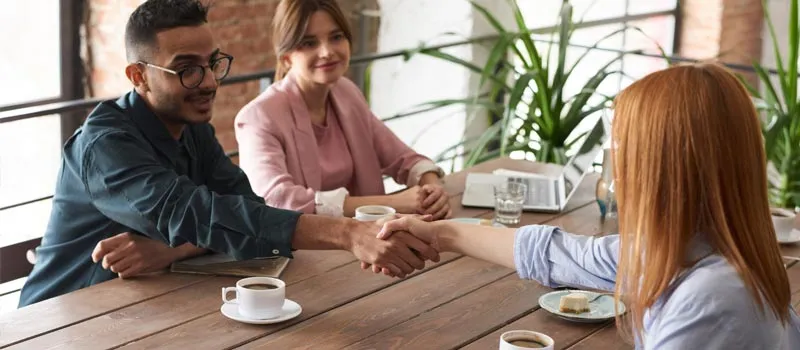 What are the typical rates and fees for invoice finance?
Fees and charges will vary depending on a variety of complex factors including customer creditworthiness, how much you invoice, the value of those invoices, and what invoice finance facility you choose to use.
To give you a guide, it will usually cost between 1% - 5% of the invoice value. This is known as the discount rate or factor rate. This can vary based on the amount and value of the invoices processed each month. Typically, companies processing a small number of high-value invoices will receive a more competitive rate than those issuing lots of low-value invoices.
You may also incur a service charge or standing charge that can range anywhere between 0.5% up to 3% or more of your annual turnover. This fee covers the administration relating to your accounts, such as credit collection and management.
Here is a typical cost example:
Recruitment Company Ltd has completed work for a customer and has raised an invoice for £10,000, which has a payment term of 30 days. The business needs money quickly to help pay for the necessary resources such as paying temporary staff and contractor wages, so they turn to invoice financing.
The business agrees with the lender that they will get 95% of the invoice value upfront with a discount rate of 3%. In this case, Recruitment Company Ltd will receive £9,500 upfront, and the lenders' fee would be £300.
The remaining balance of £200 will be paid out to Recruitment Company Ltd as soon as the customer settles the invoice in full by 30 days.
Invoice value = £10,000
Receive 95% upfront = £9,500
Final payment = £200 (due when customer makes full payment)
Total fees at 3% = £300
Recruitment Company Ltd would receive a total of £9,700 from the £10,000 raised invoice. You can read more about the different types of invoice finance here.
If you're wondering 'How much will recruitment finance cost me?' the cost varies and is dependent on a few factors. It depends on your business's needs - but at Capalona, the lenders we work with will always be transparent with pricing and processes.
Invoice finance calculator
If you're wondering how much you could raise in the invoice finance part of the recruitment finance package, you can use our calculator below.
Your results
---
Advance amount
£
0

(%)

Then
£
0

*

Estimated Fees
£
0
* Will be paid to you when your client has paid the invoice in full and within the agreed invoice term.
This calculator is intended for illustration purposes only, and exact payment terms should be agreed with a lender before taking out a loan.
Does my recruitment business qualify?
This package is perfect for you if you're a time-sheet-based company. At Capalona, we've worked with large and small recruitment agencies over the years, helping them by removing the burden cash flow issues can bring to a business of any size.
To qualify for recruitment finance, you must trade predominantly by invoicing other businesses for products and services. You must operate a UK-registered business with an annual turnover of at least £100,000.
A recruitment agency based in the UK
Be a time-sheet-based company
Trading for a minimum of 4 months
Limited, partnership and sole traders accepted
Turnover at least £100,000 per annum
If you do not meet these criteria, we can still help you access the finance you need! Learn more about our range of business finance options and how we can help you find the right funding solution for your recruitment company.
What our customers say...
Adrian T
5/5
Amazingly fast, efficient service, minimal paperwork. So much faster than my business bank of twelve years.
4.70 out of 5 based on 86 reviews
Reviews last updated on 12 Oct 2023